"Chocolate Rain" singer Tay Zonday's love of music hasn't faded. Where is he and what is he doing right now?
The early days of YouTube were filled with formative videos that set the stage for millions of viral moments to follow. Even South Park made an episode dedicated to the biggest faces of that time: Laughing Baby, Dramatic Chipmunk, Afro Ninja, Sneezing Panda, Cara Cunningham, Tron Guy, Star Wars Kid, Numa Numa Guy, and Tay Zonday, aka "Chocolate Rain." Their videos entertained millions, and their names and faces have become engrained in internet history in the years since their fame.
Out of that illustrious group, Tay Zonday held a special role as the man whose music soundtracked YouTube's earliest days, namely his infectious hit song "Chocolate Rain." With that being said, where is Tay nowadays? What do we know about what became of his career? Keep reading to find out all of the details surrounding the viral star's life today.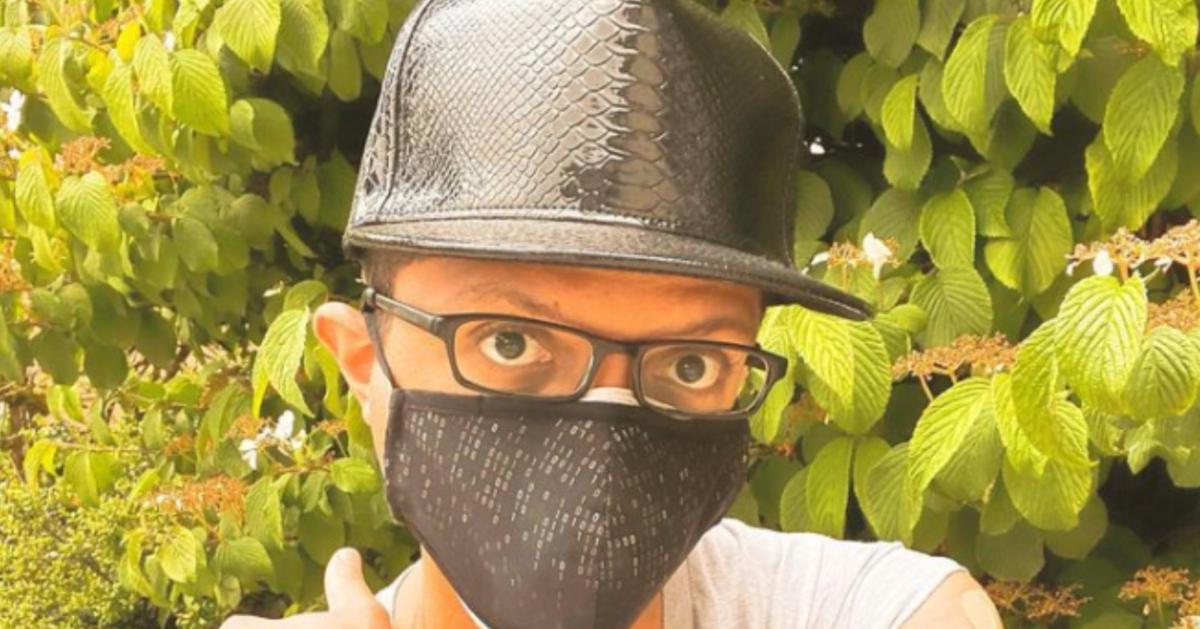 Where is Tay Zonday now?
Fans of Tay's hit song "Chocolate Rain" will be happy to know that Tay is still making music and singing, evident by his Instagram bio that details him as a "Singer. Thinker. Voice. Youtube OG. Chocolate Rainmaker." Back in 2007, Tay was a graduate student in Minnesota when he uploaded "Chocolate Rain," a song he wrote and recorded himself, to YouTube.
As the song went viral, record label offers came rolling in, Tay took his talents on the road. The internet sensation parodied himself on Robot Chicken and even wrote a song for Dr. Pepper called "Cherry Chocolate Rain." Talk about capitalizing on viral fame!
Nowadays, Tay still boasts over a million subscribers on YouTube. His last upload was in 2020 when he shared a song called "Alien Christmas." On Instagram, Tay occasionally shares flicks of his day-to-day life and updates fans on what's going on. All-in-all, Tay's fame may have waned a bit after "Chocolate Rain" and its fallout, but its clear that he's still pursuing passion projects and enjoying his life to the fullest.
Did Chocolate Rain guy make money and What is Tay Zonday's net worth?
Tay Zonday is an American singer, musician, announcer, voice artist, actor, comedian and YouTube personality who has a net worth of $500 thousand dollars, per Celebrity Net Worth.
LA Times reports that Tay Zonday, the deep-voiced L.A. resident, had his classic Chocolate Rain as the 46th most-watched YouTube video of all time as of 2009. The sites goes on to reveal that in that year, his channel was the 67th most-subscribed-to. Zonday makes thousands of dollars per month from video ads, but a large percentage comes from ring tone and music sales, he says. Zonday says he made about a quarter of the $17,000 to $20,000 in monthly income.
How old is the Chocolate Rain guy?
Tay Zonday was born Adam Nyerere Bahner on July 6, 1982 in Minneapolis, Minnesota where he graduated from The Evergreen State College in 2004.
Early in his career, Zonday regularly performed at Balls Cabaret at The Southern Theater in Minneapolis. In July 2007, Zonday was a graduate student in Minneapolis, when he became a YouTube sensation.
After the viral success of "Chocolate Rain", he left university with a master's degree in 2008 and moved to Los Angeles, California. He used a stage name because he wanted a separation between his academic and entertainment career.
He was soon making appearances on national television. He appeared on the "Opie & Anthony Show", G4TV's "Attack of the Show!", VH1's "Best Week Ever", "Lily Allen and Friends", "Jimmy Kimmel Live!", "Tosh.0", and "Maury" where he performed "Chocolate Rain" on national television a little over three months after he posted his composition on YouTube.
He made the front page of Sunday's Los Angeles Times on August 12, 2007 with additional features in The Toronto Star, The Chicago Tribune's RedEye, The Star Tribune, and People and has appeared on CNN for a televised interview. On February 12, 2008, he appeared on the television show Lily Allen and Friends on BBC Three, and performed a cover of Lily Allen's debut "Smile." In March 2008, the video won a YouTube-award in the category "Music."