CNN CEO Chris Licht's net worth is in question amid Don Lemon's rift with the network. He makes millions in a year.
CNN has been a subject of controversies for years but the most recent one is its rift with Don Lemon who worked with the network for 17 years.
Don Lemon, the 57-year-old now-former co-host of "CNN This Morning," signed a contract with CNN that runs from 2014 until 2026, according to the New York Times. However, on Monday, April 24, 2023, news broke that CNN had parted ways with longtime host Don Lemon, after 17 years. The announcement Monday came without explanation and astonished the media industry.
Following Lemon's shocking rift, many avid viewers of the network are in an inquisition about the Chairman and Chief Executive Officer of CNN Worldwide, Chris Licht's net worth and salary. Here's the tea!
Profile Summary
| | |
| --- | --- |
| Celebrated Name: | Chris Licht |
| Net Worth: | $15 million |
| Profession: | CEO of CNN |
| Date of birth: | October 22, 1971 |
| Age: | 51 years old (as of 2023) |
| Birthplace: | Newtown, Newtown, Connecticut, United States |
| Wife: | Jenny Blanco (m. 2006) |
| Children: | 2 kids |
| Education: | Syracuse University |
What is Chris Licht's net worth?
In 20222, the new CNN CEO Chris Licht requested anchors at the network to look less partisan when they talk about former President Donald Trump's baseless claims that the 2020 election was stolen. Licht told network producers this week that he wanted staff to stop using the term "the big lie."
Before joining CNN this year to take over as CEO after Jeff Zucker's resignation, Chris Licht built his career in television news at MSNBC and CBS. Under his leadership, CBS This Morning has won several Emmys and a Peabody award. Licht has made a few changes at CNN already, which has brought him some criticism from CNN staff.
Licht took over the top spot at CNN after former CNN president Jeff Zucker stepped down in February. According to the website 49ultra.com, Licht has a net worth of about $15 million, and his annual salary is about $3 million.
That figure seems reasonable for someone who has built a career in the television industry. Licht got his bachelor's degree in broadcast journalism and political science in 1993 from Syracuse University's S.I. Newhouse School of Public Communications.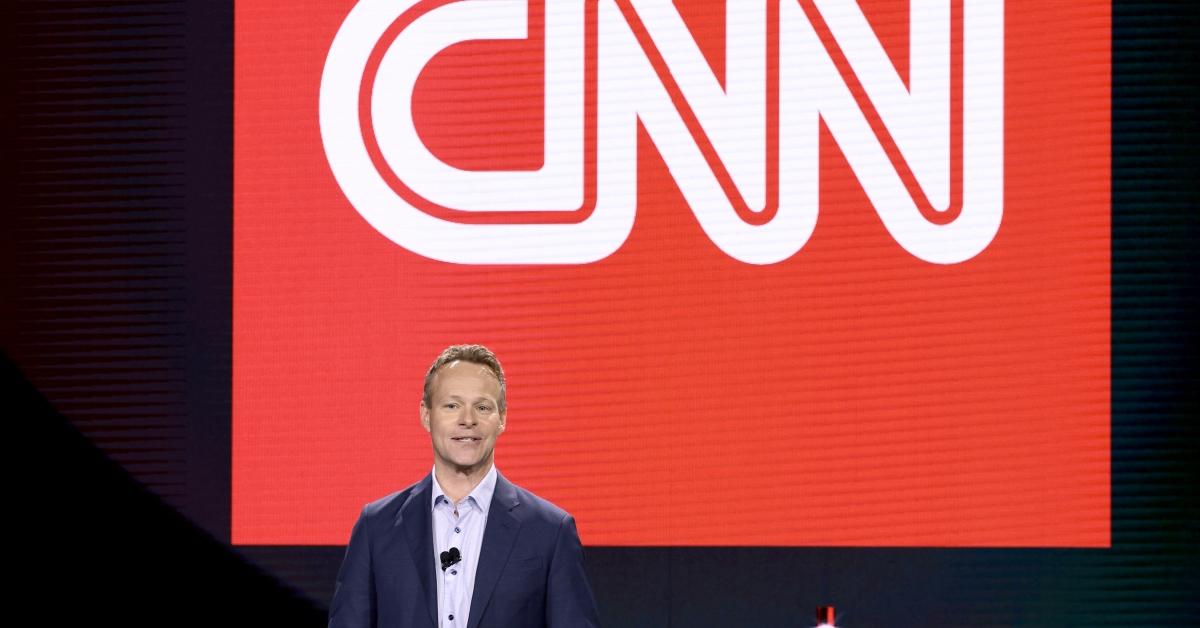 Licht worked for MSNBC and CBS before CNN.
After graduation, he worked for several NBC affiliate stations in Los Angeles and San Francisco. Then, in 2005, Licht joined MSNBC, where he became the founding producer of Morning Joe with host Joe Scarborough.
Licht spent much of his career at CBS. After joining CBS in 2011, Licht worked as vice president of programming for CBS News, executive producer of CBS This Morning and executive producer and showrunner of The Late Show with Stephen Colbert. He is credited with the success of CBS This Morning, which won three Emmy Awards and a Peabody Award under his direction.
Licht almost died of an aneurysm.
A cerebral hemorrhage almost killed Licht in 2010. At the time, he was 38 years old and a producer for MSNBC on assignment in Washington, D.C.
"I had the most excruciating pain I had ever felt in my head. You can't even really call it a headache. It was just an overwhelming sensation that someone was squeezing my head," Licht told Time in 2011.
After he was rushed to the George Washington University Hospital, then-Vice President Joe Biden helped Licht find a doctor who could treat him. Biden knew who to call because he is an aneurysm survivor himself.
Licht wrote about the health scare and his recovery in the 2011 book, What I Learned When I Almost Died: How a Maniac TV Producer Put Down His BlackBerry and Started to Live His Life.
Licht has made headlines since he started at CNN.
Since Licht has taken the helm at CNN, he has made several changes that have received a critical eye from the media. One of his first moves as CNN's new CEO was to shut down the CNN+ streaming services just weeks after it launched.
Earlier this month, Licht caught some flack for a memo calling for the end of the "Breaking News" banner on the network. "It has become such a fixture on every channel and network that its impact has become lost on the audience," Licht wrote in a memo reported by The New York Times.
News of Licht's kibosh on the term "the big lie" came out just a day before CNN's June 16 town hall meeting.