What is Cole Sprouse's net worth? The 'Riverdale' star has an impressive fortune. Read on to find out how rich he is currently.
Former child star Cole Sprouse has appeared in several projects with his twin brother, Dylan, sometimes portraying the same character due to California child labor laws.
The two shared the role of Julian McGrath in the Adam Sandler film "Big Daddy" (1999) and Patrick Kelly on ABC's "Grace Under Fire" (1993–1998), and they co-starred in the Disney Channel's "The Suite Life of Zack & Cody" (2005–2008) and "The Suite Life on Deck" (2008–2011).
In addition to their acting work, the Sprouse brothers launched a clothing line, magazine, and book series.
Cole had a recurring role as Ben Geller on the NBC sitcom "Friends" from 2000 to 2002, and he began playing Jughead Jones on The CW's "Riverdale," which features the characters of Archie Comics, in 2017.
He has 35+ acting credits to his name, including the 2019 film "Five Feet Apart," which grossed $91.5 million against a $7 million budget, and he served as a producer on "The Suite Life Movie" (2011) and the narrative podcast "Borrasca" (2020).
Although there is more ahead of him Cole's career is nothing but success. This has improved his fortune also has he has an impressive net worth. How rich is Cole Sprouse now?
What is Cole Sprouse's net worth and salary?
Cole Sprouse is an American actor who has a net worth of $9 million. He has 35+ acting credits to his name, including the 2019 film "Five Feet Apart," which grossed $91.5 million against a $7 million budget, and he served as a producer on "The Suite Life Movie" (2011) and the narrative podcast "Borrasca" (2020).
Cole Sprouse Profile Summary
| | |
| --- | --- |
| Net Worth: | $9 Million |
| Date of Birth: | Aug 4, 1992 (30 years old) |
| Gender: | Male |
| Height: | 5 ft 3 in (1.62 m) |
| Profession: | Actor, Child Actor |
| Nationality: | United States of America |
Who is Cole Sprouse?
Cole Sprouse is an American actor who was born Cole Mitchell Sprouse on August 4, 1992, in Arezzo, Tuscany, Italy.
His parents, Melanie and Matthew, are from Long Beach, California, but were teaching English in Italy when Cole and Dylan Sprouse were born.
Cole is 15 minutes younger than Dylan, and he was named after Nat King Cole. When the twins were 4 months old, the family moved to Long Beach.
Melanie's mother, actress/drama teacher Jonine Booth Wright, suggested that Cole and Dylan get into the entertainment business, and they appeared in their first commercial (for M.D. Twin toilet paper) at just 8 months old.
After Sprouse's parents divorced in 1997, he and Dylan lived with their father.
Cole attended Laurel Springs School, graduating in 2010, then enrolled at New York University. He earned an archaeology degree from NYU's Gallatin School of Individualized Study in 2015.
He is a comic book fan and once worked at Meltdown Comics in Los Angeles; when he was cast on "Riverdale," he told the staff at Meltdown the news before anyone else.
Sprouse is a talented photographer, and his photos have appeared in publications such as "Teen Vogue," "W Magazine," and "The Sunday Times Style." He often shares his photos on Instagram, and he has a separate account, "camera_duels," on which he posts photos of people who attempted to secretly take pictures of him.
As a college student, Cole took part in archaeological digs in Asia and Europe, and during a dig in Bulgaria, he discovered a mask of the Greek god Dionysus.
When Cole and Dylan were 8 months old, they landed a main role on "Grace Under Fire" and went on to appear in more than 70 episodes of the series.
The twins also shared roles in the films "Diary of a Sex Addict" (2001), "I Saw Mommy Kissing Santa Claus" (2001), "The Master of Disguise" (2002), and "The Heart Is Deceitful Above All Things" (2004). They played the same role in 1999's "Big Daddy" as well, and they worked with Adam Sandler again in 2002's "Eight Crazy Nights," voicing a KB Toys soldier.
The Sprouse brothers played separate roles in "The Astronaut's Wife" (1999), "Just for Kicks" (2003), "A Modern Twain Story: The Prince and the Pauper" (2007), "The Kings of Appletown" (2009), "Kung Fu Magoo" (2010), and "That '70s Show" (2001).
In 2005, Cole began playing Cody to Dylan's Zack on "The Suite Life of Zack & Cody," and the show aired 87 episodes over three seasons.
The brothers reprised their roles on "The Suite Life on Deck" in 2008, in episodes of other Disney Channel series, such as "That's So Raven" (2006), "Wizards of Waverly Place" (2009), and "Hannah Montana" (2009), and in the 2011 television film "The Suite Life Movie."
In May 2020, he was arrested while participating in a Los Angeles protest for racial justice after George Floyd's murder.
He later shared on social media, "I was detained when standing in solidarity, as were many of the final vanguards within Santa Monica. We were given the option to leave, and were informed that if we did not retreat, we would be arrested. When many did turn to leave, we found another line of police officers blocking our route, at which point, they started zip tying us."
Publicly, Cole started dating Lili Reinhart while filming 'Riverdale.'
Cole and Riverdale co-star Lili took their on-screen romance off-screen officially in 2017, dropping flirty comments on each others' social media posts and making scarce public appearances together.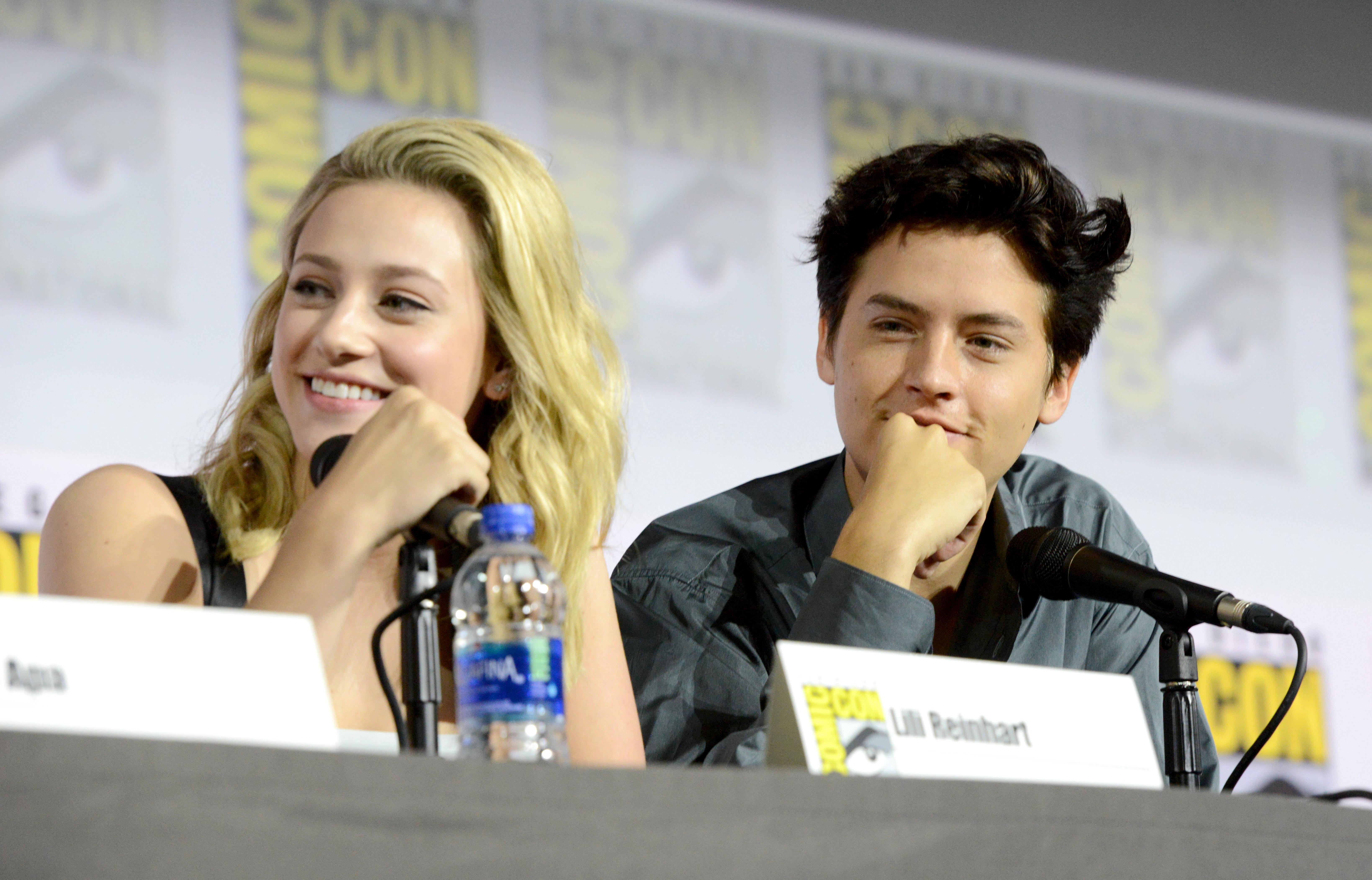 Rumors that the pair were dating had been circulating for months, with fans hoping their chemistry on the show translated to real life. But their decision to make the relationship public was a long-drawn-out one. In fact, the couple had been asked separately multiple times whether they were together.
When Cole was included in People's Sexiest Man Alive issue, he addressed why he wouldn't confirm or deny the rumors.
"Because whether you dismiss those rumors or whether you encourage those rumors, it's giving people who are in my opinion are a bit entitled to your personal life more power, and you have to have spaces for reverence in the industry," he told the outlet. "The more you let people in on that, the more people feel entitled to it and the more it becomes problematic with whoever you end up being with in the future, so I take that very seriously."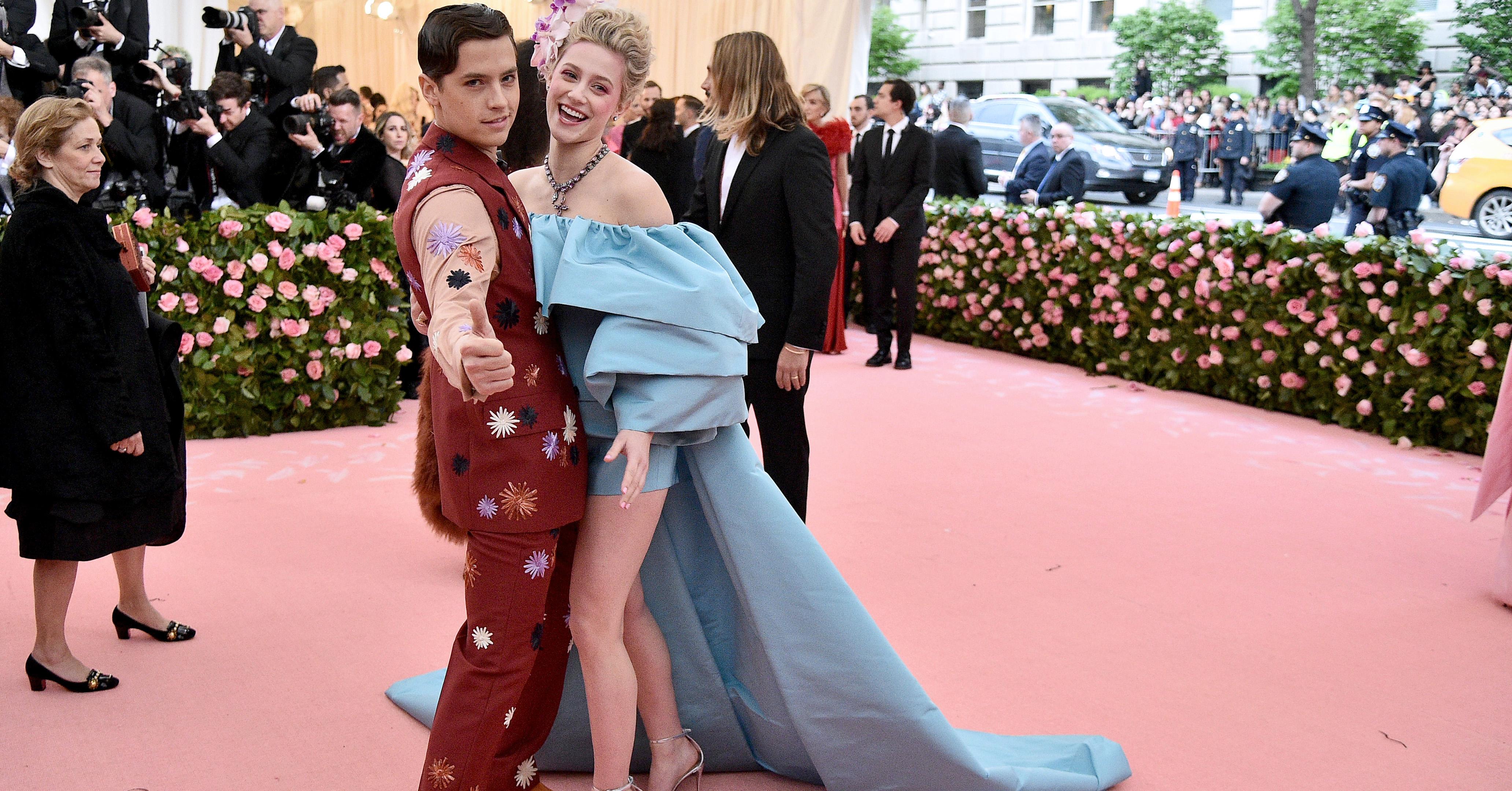 The pair were on-and-off between late 2019 and mid-2020.
It was rumored the pair split for the first time in July 2019, with most sources claiming the pair had been on the outs for a while, though their next season of Riverdale together could rekindle their romance.
"They split this time after an argument while on their break from filming. Cole decided to end the relationship," a source told E! at the time. "Now that filming is happening again, it is very likely they will mend the relationship and get back together."
But the couple subtly addressed the rumors only months later, with matching posts of their joint W cover, alleging they never really broke up.
"BREAKING: A reliable source has confirmed that none of you know s–t," Lili captioned her post.
Finally, in August 2020, Cole took to Instagram to announce that he and Lili had "permanently broken up." Per Teen Vogue, he wrote, "Lili and I initially separated in January of this year, deciding to more permanently split in March," Cole wrote. "What an incredible experience I had, I'll always feel lucky and cherish that I had the chance to fall in love. I wish her nothing but the utmost love and happiness moving forward. All I'll say about it, anything else you hear doesn't matter."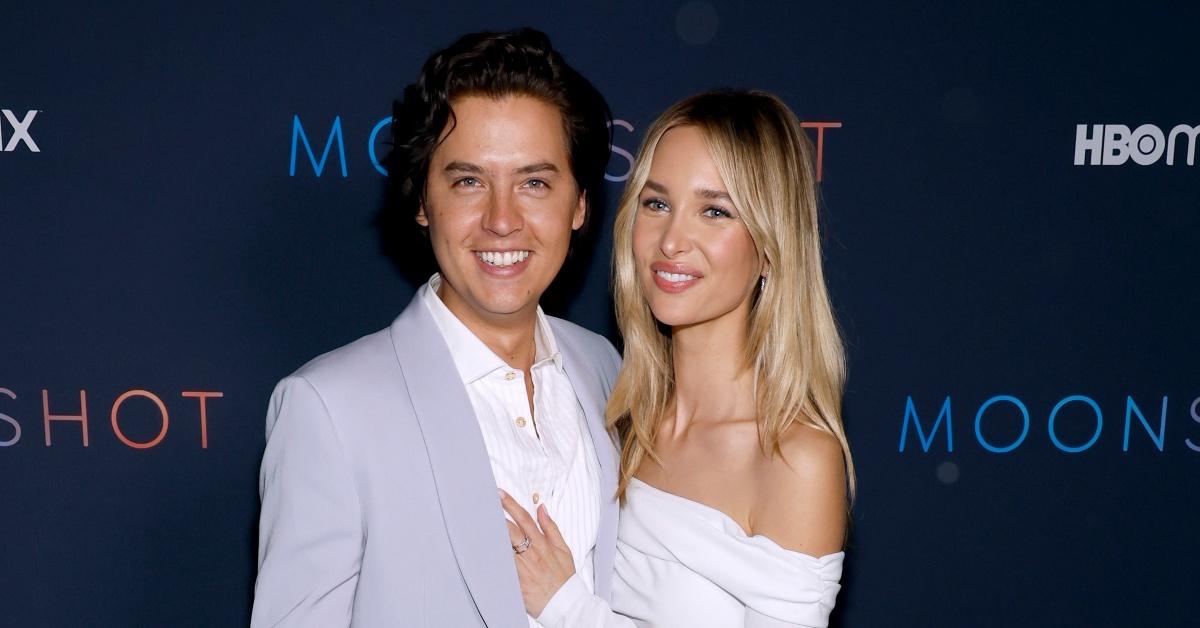 Now, Cole is dating model Ari Fournier.
After "permanently ending" his relationship with Lili Reinhart in August of 2020, Cole was spotted out and about with several models, including Kaia Gerber and Reiña Silva. However, it appears he's been in a loving (if private!) relationship with model Ari Fournier since February 2021. The pair were first spotted out together in Vancouver before moving their relationship Stateside.
Since their initial meeting, the pair have celebrated birthdays with one another, attended fashion shows together, and traveled to the United States and Canada. Per Bustle, Ari is a native of Montreal, Canada, and has a YouTube channel where she describes her life as a model. The pair rarely share pictures of one another on social media, but when they do, they're always stunning.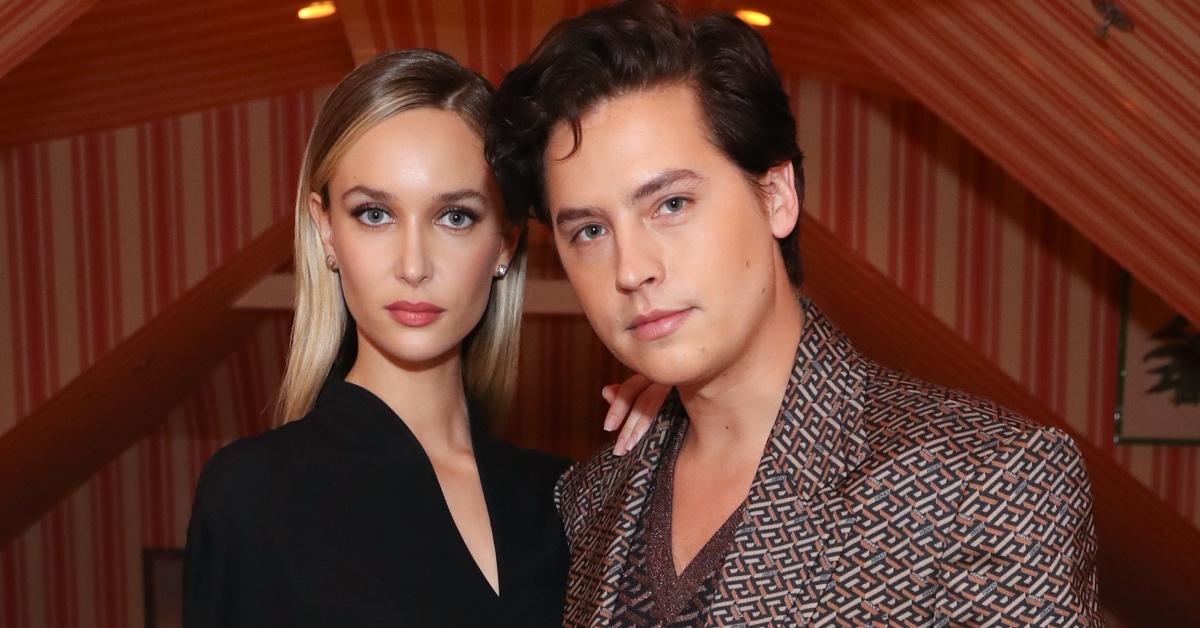 Fans are glad Cole is in a happy, healthy relationship! Congratulations to this low-key couple.