Drake mentioned Megan Thee Stallion's name in "Circo Loco", his new album with 21 Savage – here's everything we know.
There's no better way to diss someone than to put it in a song, and on Drake and 21 Savage's new album, "Her Loss," shots were definitely fired. The highly anticipated rap album debuted on streaming platforms on Friday, Nov. 4. Soon after its release, Drake found himself at the center of controversy.
Track No. 9, entitled "Circo Loco," is trending for more reasons than one. Along with throwing shade at Kanye West, Drake also makes a comment about Megan Thee Stallion on the song. As a result, fans are threatening to boycott the project.
So, what did Drake say about Megan?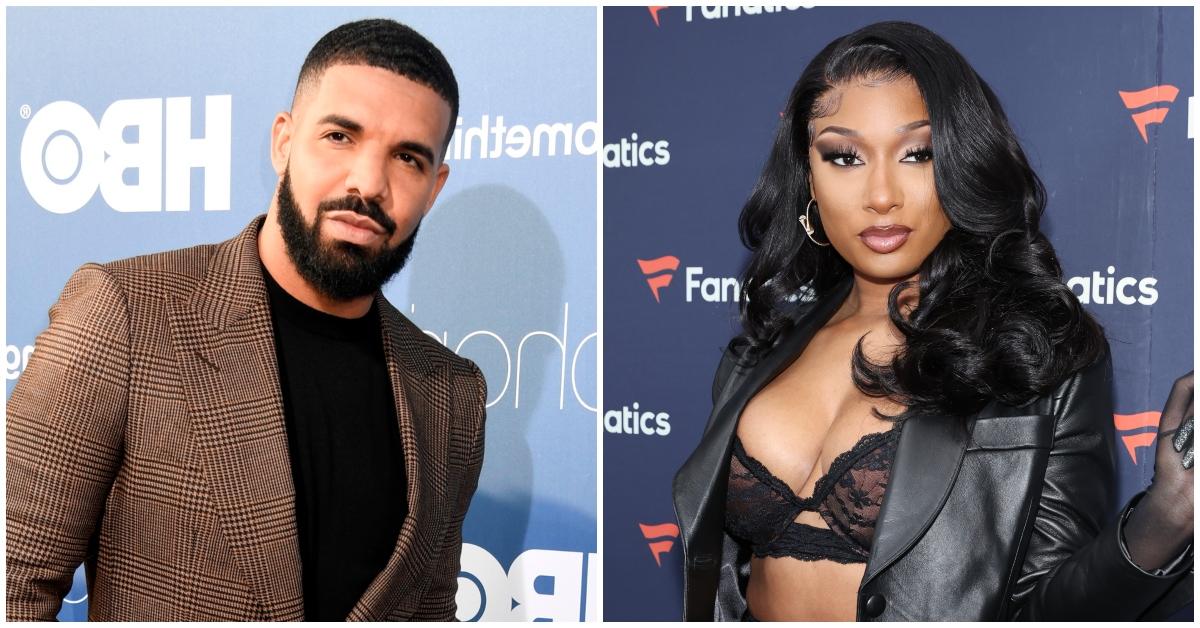 What did Drake say about Megan Thee Stallion on his new album with 21 Savage? The rappers' beef explained.
Drake and 21's "Circo Loco" samples Daft Punk's "One More Time." The upbeat, house-reminiscent single is a nod to the widely popular dance parties thrown at the DC10 nightclub in Ibiza, Spain.
The song features a lyric that references the long-lived feud between Tory Lanez and Megan Thee Stallion, and now the internet is up in arms. In "Circo Loco," Drake raps, "This b—h lie 'bout getting shots, but she still a stallion."
His lyrics reference the August 2020 incident between Tory and Meg where she accused the former of shooting her in the foot amid an altercation. Although the case isn't closed yet, tons of speculations about the incident have surfaced online — and it's clear that the industry has taken sides.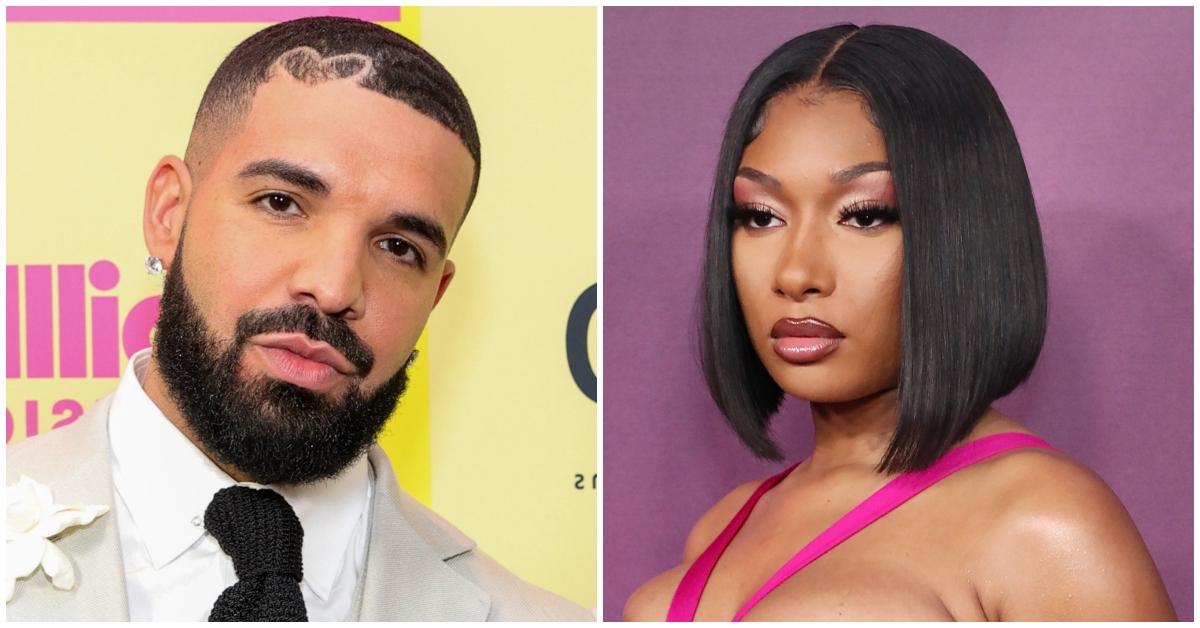 Megan thee Stallion responded to Drake's "Circo Loco" diss. Here's what she said.
Drake writes his comment in "Circo Loco" off as just a "joke," but Meg wasn't laughing. Following the song's release, Meg took to social media to share her thoughts on the track.
"I know I'm very popular but y'all gotta stop attaching weak-ass conspiracy theories in bars to my name." Meg tweeted, "[N-words] nor h-es ever address me or @ me with a fact or receipts."
She went on to call Drake "lame" and accused him of using her name to gain popularity. The "Sweetest Pie" rapper added, "Stop using my shooting for clout b—h a– [n-words]! Since when the f–k is it cool to joke about women getting shot?"
Meg wasn't the only one who found Drake's comments distasteful. Listeners on social media also shared their two cents about the rapper's lyrics.
Atlantic writer and activist Jemelle Hill said of the situation, "The number of people going out of their way to defend Drake for that s–tty lyric about Meg is disappointing. Black women are always the first to be on the front lines for others, but the last to receive that same energy."
It's clear that the war between Tory, Meg, and now, Drake, is far from over.
Drake and 21 Savage's "Her Loss" is available for streaming on all platforms now.