Who is Maitland Ward married to and does she have children? Read on to find out what her husband has said about her porn career.
Maitland Ward is an actress-turned-porn-star after starring in the popular family TV show, Boy Meets World, more than two decades ago. She garnered a following for her roles in a number of television shows.
If you are truly a dedicated fan of Boy Meets World, then you know who Maitland Ward is. As a youngster, Maitland made quite a name for herself on the hit show. Now that she's an adult, she's leveraging her fame in a much different way than on daytime television.
In her soon-to-be-released memoir, the actress takes a nose dive into Hollywood life, as well as work in the adult film industry.
Due to the Boy Meets World star's retirement from acting in Hollywood and transition to a career in porn, fans are curious to know more about Maitland's love life and whether she married with kids.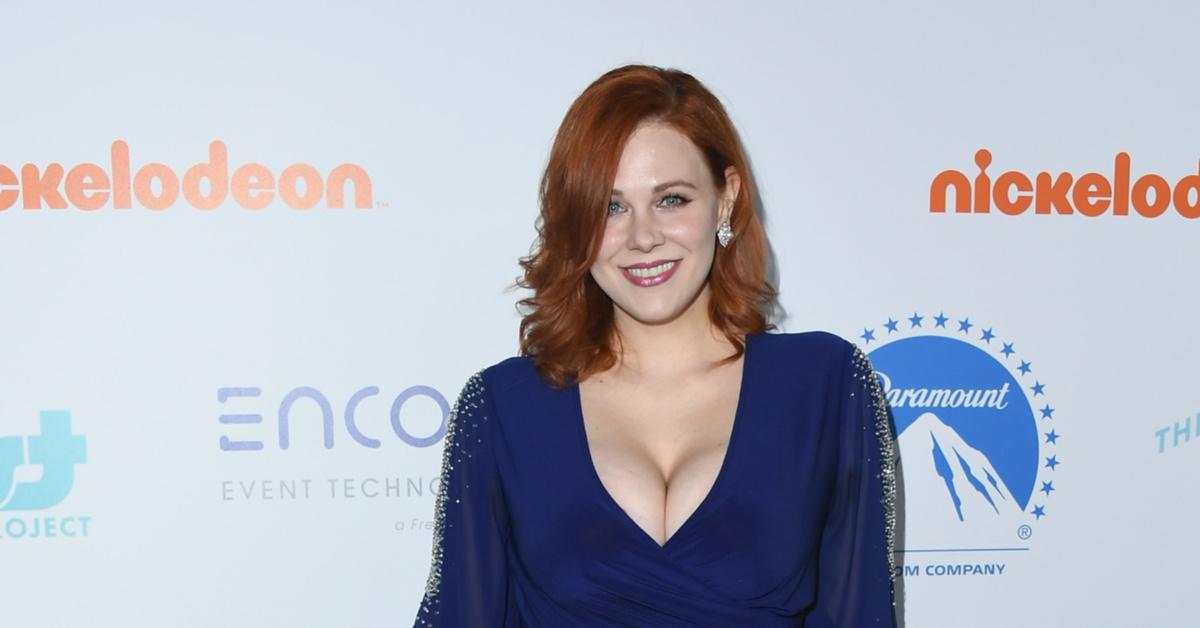 Who is Maitland Ward's husband?
Ward has been married to Terry Baxter since 2006. She actually got married on October 21st, 2006.
They wed at the North Ranch Country Club in Westlake Village, California, according to The New York Times.
Baxter was a real estate agent with Coldwell Banker at the time of the announcement.
Maitland has said Terry is supportive of Maitland's X-rated career. "My husband has been supportive of me because this is something that's in me, that I need to do, and that I like to do," she says. "And it's just another kind of performance."
Maitland's Boy Meets World co-stars have also been supportive, according to her. She told TMZ that shortly after Drive premiered, Trina McGee-Davis (who played Angela) reached out and told her, "Go girl, you go!" And after seeing how much bank Maitland is making these days (and how happy she is), we kind of have to agree. You go, girl!
As to whether Maitland Ward is a mother remains a mystery. She has over 1 million followers on Instagram and hasn't shared a pic of a child making it assumed that she has no child.
What character did Maitland Ward play on 'Boy Meets World'?
Fans of the show likely remember the character Rachel McGuire. She first appears on the scene in Season 6; having just broken up with her boyfriend, Rachel moves into that awesome apartment and becomes Eric and Jack's new roommate.
Although she starts off as just a roommate, Rachel quickly becomes an integral part of the core group. At first, Eric and Jack fight over her affections (and Jack even dates her briefly), but then she establishes herself as a friend to all — she was even one of the bridesmaids at Cory and Topanga's wedding (aka the Wedding of the Century).
Rachel McGuire was played by an actress named Maitland Ward. By the end of the series, she and Jack went away to join the Peace Corps. Maitland never appeared in an episode of the spinoff series Girl Meets World, although Eric does mention that the two of them are still close friends.
What is Maitland Ward from Boy Meets World doing now?
These days, Maitland is still acting — but not in anything you're going to be able to watch on Disney Plus. In 2019, the now-45-year-old redhead announced on Instagram that she was going to be performing in a pornographic film called Drive. Now, she has a successful career in the porn industry and doesn't think she'll ever go back to the realm of sitcoms.
In a past interview with TMZ, Maitland was insistent that working in the adult film industry doesn't limit her work opportunities in the slightest. "I actually think it's the opposite," she said, "because I've been opened to so many more opportunities because I do [porn]. I think I would be limited if I stuck in just a certain typecast situation."
The transition to a porn career was easier than Maitland was expecting. She told The Daily Beast, "I thought I'd be more nervous, but I wasn't. It's been way easier and I've enjoyed it so much more than I'd expected. And I'm good at it. It feels natural to me. If you talked to my younger, more virginal soap-opera self, I never would have seen this coming out of me."
To her, typecast is the main reason she transitioned from mainstream acting to joining the adult film industry. She revealed this in an interview with Fox.
What did her co-stars say about her career?
In November 2021, it was reported that Will Friedle, who played Eric Matthews on Boy Meets World, was supportive of Ward's venture into adult entertainment.
"I heard from Will not too long ago and he was so sweet," Ward told Us Weekly.
"He [was] saying how supportive he was of me, but he won't watch anything."
"I actually ran into Will at Comic-Con right after my first film was released," she recalled. "And he was like, 'OK, I don't want to see anything. I won't see anything that you do, but I'm happy [that] you're happy.'"
She then stated that she had not received "any negative" messages about her career shift.
When does Ward's memoir release?
Her new memoir, Rated X: How Porn Liberated Me from Hollywood, is set to release on September 6, 2022.
According to SimonandSchuster.com: "Ward reveals the ups and downs of her fascinating career, including personal stories from her time on one of the most beloved shows of the 1990s, in this anything but a run-of-the-mill memoir.
"By showing Hollywood and triple-X stardom in a whole new light, she offers a fresh and stirring perspective on the sex industry. Ultimately a story of hope and triumph, Rated X is a sharp and provocative look at a former Disney princess who found her fairy tale in porn."
What is Maitland Ward's net worth? How much money does she make from porn?
Per Suggest, Maitland has a net worth in 2022 of roughly $2 million. According to the star, she's making more money than ever now that she's a full-fledged member of the adult film industry. She says that she makes five-figure sums every month on OnlyFans (an adult content subscription site). In her best month of 2018, she made $62,000. "When people say, 'She had to turn to porn,' I laugh because this is a good thing and I'm making more now," she stated, per the NY Post.