Who is Jazz Jennings dating right now? She went on her first date in four years.
If there's one thing Jazz Jennings has never been afraid to do on her show, I Am Jazz, it's share every part of her journey into adulthood. And now, that includes dating and figuring out who she likes. Season 8 explores Jazz's sexuality and fans are curious about what her natural preference is. Viewers haven't seen Jazz date much on television. But she's 21 years old and a college student now, and it's kind of the best time for her to figure out who she likes.
More importantly, it's also the time for Jazz to figure out who she isn't attracted to. In the I Am Jazz Season 8 trailer, Jazz's mom, Jeanette Jennings, wonders if Jazz is asexual. No matter what Jazz figures out is best for herself, though, her family undoubtedly supports her, as they tend to support each other in everything.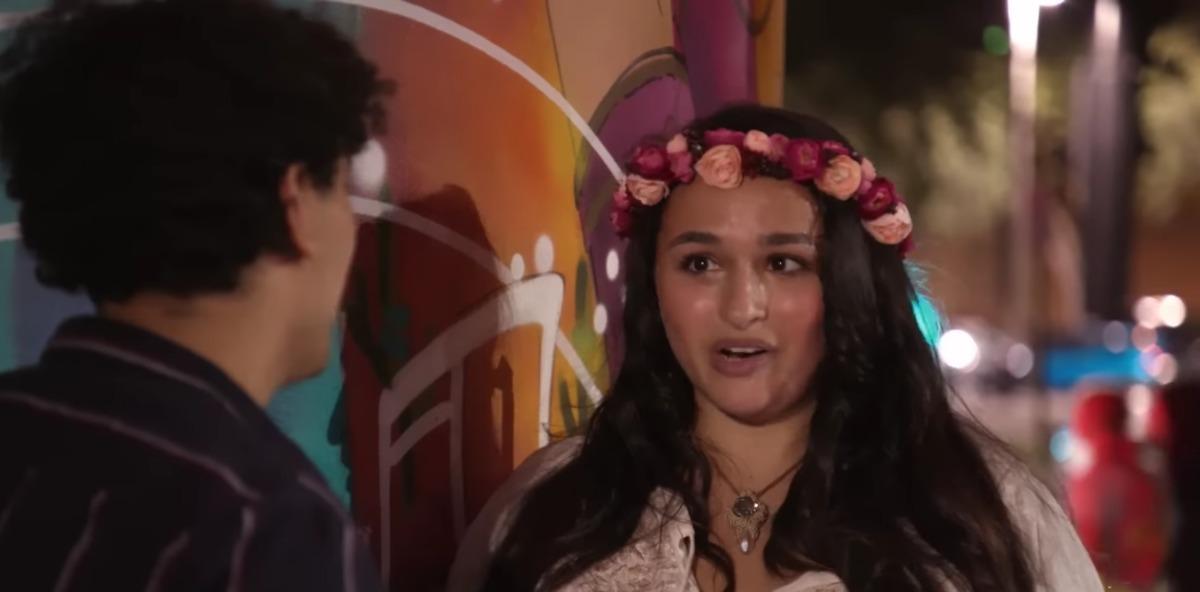 Who is Jazz Jennings dating now?
It doesn't look like Jazz is dating anyone right now. At least, when it comes to social media. But, because Jazz has never been one to date around or enter into serious relationships, she hasn't ever really shared romantic relationships on social media. If she is seeing someone now, after Season 8 of I Am Jazz, fans may have to wait for the season to end for her to reveal details.
She does share in the Season 8 premiere, however, that she's looking for someone to share her life with, at least for right now.
"I just want to find a companion who's gonna challenge me and love me and help me grow and help me learn more about myself and about them," Jazz tells her brother, Sander. "I want it so bad. I've never been in love before."
Jazz Jennings went on a date with a man named Dayron in Season 8.
In Season 8, Episode 3, Jazz went on a double date with a man named Dayron (along with her brother, Sander, and his female friend). The date — Jazz's first in four years — consisted of taking a private dance lesson, and it seems nerves got the best of her at one point.
When Dayron commented that he didn't know why Jazz was nervous, she worried aloud to the camera that she was "projecting negative emotions."
Jazz went on to share: "Hearing Dayron say I seem nervous kind of takes me off guard because now, I just feel uncomfortable."
Jazz's mom wonders if Jazz could be asexual.
In the Season 8 trailer, Jazz meets a guy on a dating app and they go out. The date, it seems, makes Jazz feel a bit anxious and she has a hard time getting back out there, so to speak. Still, she wants to date now after being out of a relationship for years. Although it may take Jazz a while to figure out her sexuality on I Am Jazz, she did share an Instagram post that answers the question.
In an October 2022 Instagram post, Jazz captioned a selfie with "pansexual unicorn." If that was her way of coming out with her sexuality, then it means Jazz feels attraction toward an individual regardless of their sex or gender identity. Jazz herself hasn't confirmed this as of right now, but if the post is any indication of Jazz's sexuality, then viewers may see her come to this conclusion more definitively on the show.
This could mean that no, Jazz isn't asexual. But, aside from the Instagram post and Jazz listing her sexuality as pansexual in a social media post, she hasn't shared exclusively with fans what her sexuality is. And for now, viewers will have to continue to tune in to follow her story.
Watch I Am Jazz on Tuesdays at 10 p.m. EST on TLC.