Jazz Jennings is an Activist and Reality TV Star on 'I Am Jazz' — What is she worth, and how much does she get paid?
Even if you've followed Jazz Jennings since she started sharing her life as a kid years ago, there may be things you don't know about her and her family. And for the most part, that's the way they intend to keep it.
They're open about most aspects of their lives on I Am Jazz, but still prefer to keep some things private. One thing that fans are curious about, though, is how much Jazz and her family are worth.
Fans want to know how Jazz makes money and if she makes a killing from her reality TV show. Jazz has been in the public eye for years as a transgender woman and advocate for others in the LGBTQ community. Although she admits on I Am Jazz that her activism took a backseat as she struggled with her mental health, she's determined to get her "mojo back," as she says in the Dec. 7, 2021 episode.
But does she make money as an activist in addition to being a reality TV star?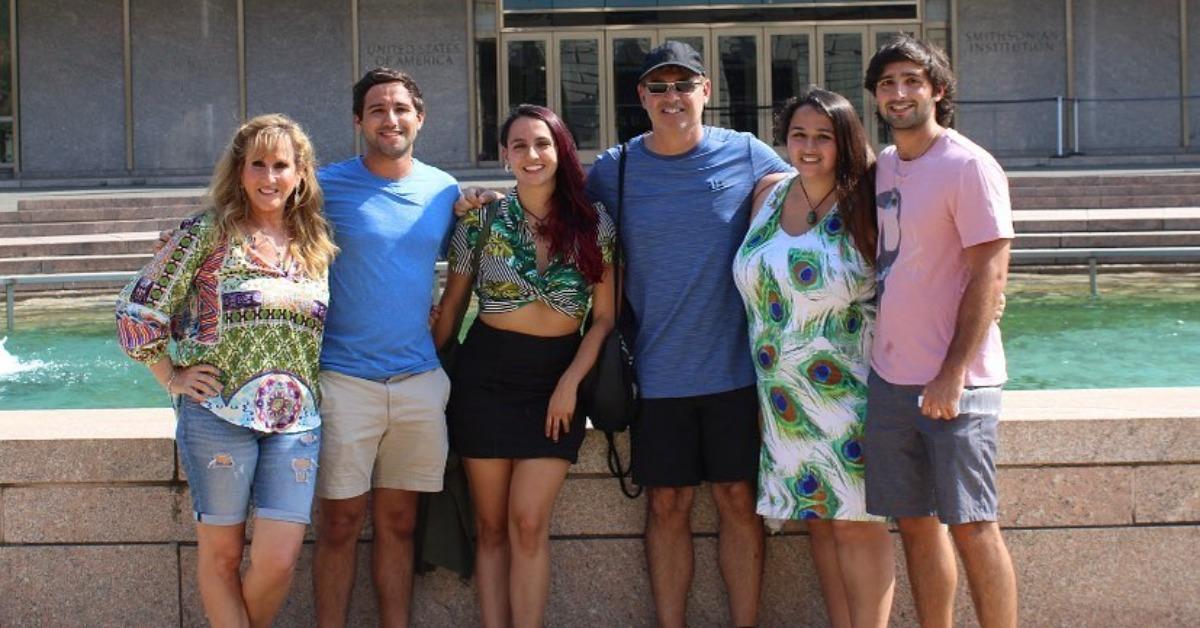 JAZZ JENNINGS Profile Summary
Jazz Jennings is the star of I Am Jazz on TLC and she uses the show as a platform for her LGBTQ activism.
Profession: Activist, Reality TV star
Net worth: $500,000
Birthdate: Oct. 6, 2000
Birthplace: Florida
Father: Greg Jennings
Mother: Jeanette Jennings
Education: Harvard University
What is Jazz Jennings' net worth?
1. According to the Gazette Review, Jazz Jennings's net worth is estimated to be around $500,000.
2. Although it's hard to say how much Jazz makes from I Am Jazz, it's could be around around $10,000 per episode. That, paired with Jazz's social media presence which she may have monetized, could mean the $500,000 net worth is accurate.
3. The Jazz Family from "I an Jazz" combined frotune is not known but one thing is for sure, they all make an awesome earnings from their appearances.
4. In the Dec. 7, 2021 episode of I Am Jazz, she explains she once did a lot of advocacy work for the LGBTQ community. She appreciates her family helping others in her place, but her brothers encourage her in the episode to get back to it.
And once she appears at an event and speaks out about her life as a transgender woman and her experiences, it all seems to come back to her.
5. Jazz likely makes money from these kinds of events. She's also an honorary co-founder of TransKids Purple Rainbow Foundation, which her parents helped found with another couple.
6. With more than 1 million Instagram followers, you can also find Jazz promoting products from time to time on social media.
That, too, earns Jazz money even if it's not an official "job."
7. She also accepts an internship with a plastic surgeon in I Am Jazz Season 7. It likely doesn't pay anything, but it's a step in the right direction for her to eventually find a career path that she loves.
8. Jazz Jennings is not yet a millionaire per some online outlets, but she would surely love to attain such height. Like, who wouldn't want to be a that rich?
Jazz Jennings was accepted to Harvard.
Jazz was accepted by the university in 2019, but in October of that year she decided to take time off before becoming a coed. "After careful consideration I have decided to take a break before starting at Harvard. It wasn't an easy decision, but it is the right one for me," she told fans in an Instagram post.
When Jazz was accepted to Harvard in Season 6 of I Am Jazz, she was ready for the challenge. But in the time between filming Season 6 and getting back to TV with Season 7, Jazz dealt with some mental health struggles. She was diagnosed with anxiety and depression at a young age.
As she explains on the show, she needed to take a break from everything to get back on track mentally. That meant taking a leave of absence from Harvard before she could even get started.
Season 8 of "I am Jazz" is currently streaming on TLC as Jazz Jennings says she gets 'Death Threats Almost Daily'
The new season of I Am Jazz will also follow Jennings in her native Florida as she embraces some firsts (a bikini wax, for starters) as well as various dates as she pushes herself beyond her comfort zone.
"I'm about to go on my first date in four years," Jazz reveals in the preview.
And, as her social activities grow, so does her anxiety, which Jazz says sometimes just "takes over."
Still, the college sophomore spends a lot of quality time with her family — which she tells people she "cherishes" — as her grandparents can even be seen participating in what appears to be a session of goat yoga!
Jazz Jennings has opened up about how she handles the hate directed at her as a transgender woman.
In PEOPLE's exclusive First Look at the upcoming season of TLC's I Am Jazz, the 22-year-old Harvard student faces a death threat while attending school in Cambridge, Massachusetts.
"I get death threats almost on a daily basis," Jennings tells PEOPLE ahead of the Jan. 24 premiere. "People will comment on my photos saying, 'Burn in hell. Kill yourself. You're in abomination.'"
She continues, "But when someone sends a threat to where you live and they know your location, it's a really, really scary feeling knowing that someone is kind of stalking you a little bit and they have these ill intentions."