Businessman and singer behind hit songs like "Margaritaville" and "Cheeseburger in Paradise" Jimmy Buffett has died at age 76. His cause of death and fortune explored.
Who among us hasn't said, "It's 5 o'clock somewhere" as an excuse to enjoy a cocktail maybe a bit earlier than the official start of the evening hours?
Well, Jimmy Buffett, the crafter of that iconic song and so many others, has died at the age of 76 — and to say his many fans are crushed is an understatement.
The beloved musician's surprising passing was announced via his Instagram account in the wee hours of the morning on September 2, 2023.
So what was his cause of death exactly and how much was he worth? Here is what we know about Jimmy Buffett's tragic death.
Profile Summary
Celebrated Name:
Jimmy Buffett
Net Worth:
$1 billion
Profession:
Singer, musician, author, and businessman
Full Real Name:
James William Buffett
Date of Birth:
December 25, 1946
Birthplace:
Pascagoula, Miss.
Parents:
Father: James Delaney Buffett, Jr.
Mother: Mary Lorraine Peets Buffett.
Marriages:
Margie Washichek (m. 1969-1971), Jane Slagsvol (m. 1977)
Children:
Savannah Jane Buffett; Sarah Delaney Buffett; Cameron Marley Buffett
Education:
Auburn University; Pearl River Community College; University of Southern Mississippi, B.S. in history, 1969
So, what was Jimmy Buffett's cause of death?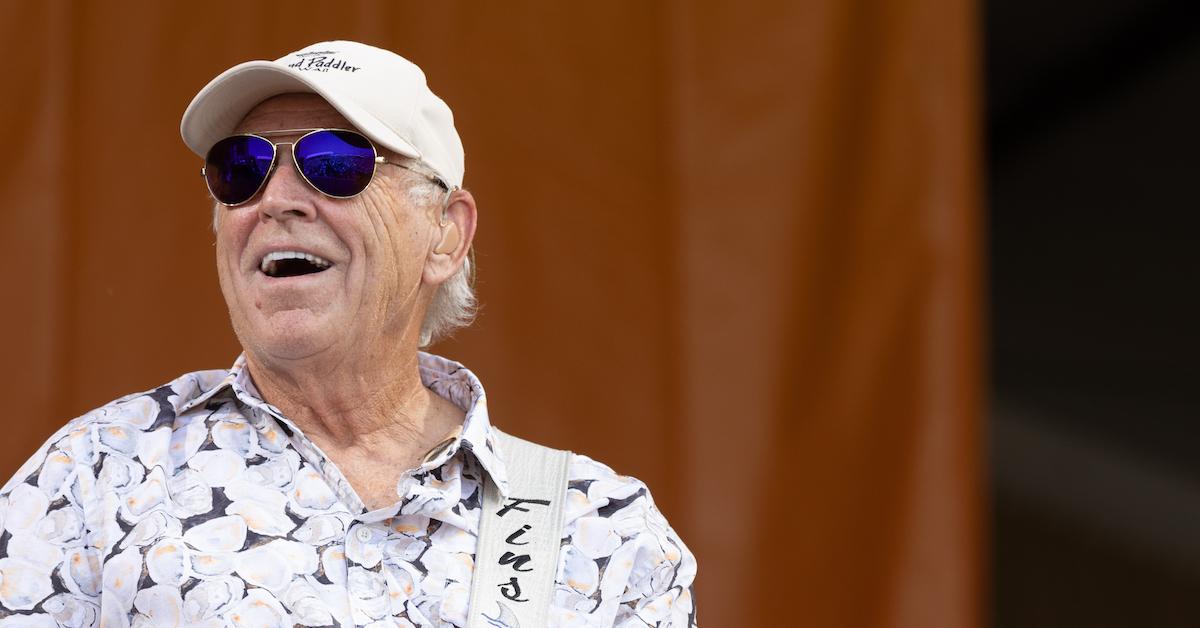 We first got a hint that Jimmy Buffett's health was deteriorating a few years prior to his passing.
Indeed in 2022, Jimmy canceled his tour due to undisclosed health issues. He didn't specify what he was dealing with at that time, and we don't know if the vacation vibes master's untimely passing has to do with previous hospitalizations or health issues.
Instead, what was being disclosed immediately about Jimmy's death is that "he passed away peacefully" on Sept. 1, "surrounded by his family, friends, music, and dogs."
The moving post announcing his death went on to say that the singer "lived his life like a song till the very last breath" (sob) and expressed that he will be missed.
Jimmy, who according to the New York Post told fans in May, "Growing old is not for sissies, I promise you," is survived by his wife of several decades, Jane Slagsvol, and three kids: Savannah, Sarah Delaney, and Cameron.
Fans react to Jimmy Buffett's tragic death.
Upon hearing that the singer had died, fans flooded social media to pay tribute to the king of taking it easy with a drink in hand, with one comment to the Instagram announcement of Jimmy's passing sharing an amazing coincidence about the timing of his death.
"Died on the last (unofficial) day of summer," the fan noted. Chills, right? Us too.
From Twitter to TikTok, fans gathered en masse to honor the man behind restaurants we'll continue to love, and tunes we'll cherish forever.
"Thank you is not enough to say for what you meant to the world," one devoted fan, who speaks for all of us, gushed upon hearing the news of his passing.
Some fans were even moved to tears upon hearing that Jimmy had gone on to the beach in the sky.
For generations of fans, Jimmy's music was simply the soundtrack of their weekends, vacations, and even the inspiration for major life changes.
Incredibly, "Margaritaville" came out in 1977, and Jimmy remains a music icon to this very day.
The singer described his tunes as "escapism" and earned a devoted following of so-called "Parrotheads."
And so, we join the many devastated "Parrotheads" in expressing our deepest condolences to Jimmy's family. And indeed, since "it's 5 o'clock somewhere," we raise a margarita to the singer, and all the happy, relaxing moments his music enhanced.
Jimmy Buffett's net worth shortly before he died was insane.
Throughout his years in the entertainment industry, Jimmy Buffett accumulated an estimated net worth of $1 billion, per Celebrity Net Worth. He accrued his wealth from his music career and companies.
Jimmy's music, restaurants, and hotel chains of course are factors in his impressive net worth. Although, what could also be contributing factors are the many timeshares, RV resorts, and tours he visited and participated in over the years to promote his albums and businesses.
Jimmy Buffett released 29 studio albums between 1970-2020. He also created more than 30 hotels throughout the United States, with six more hotels currently being built. However, visitors who are only looking to eat can stop by one of his many Jimmy Buffett's Margaritaville restaurants as well.
Despite 2018 reports stating that the Margaritaville company brought in between $1.5 billion and $2 billion annually, Business Insider confirmed on April 15, 2023 that his music catalog is worth a stunning $50 million.
Jimmy's many business and obviously his iconic music will continue to live on all around the world. Meanwhile, his widow Jane and their three kids have likely inherited a good amount of money from Jimmy.
To be fair, some of the late singer's children have also been successful in the entertainment industry, with Savannah behind Savannah Daydreamin' Radio Hour on SiriusXM, and Sarah Delaney working as a filmmaker.
Cameron meanwhile appears to be happy on his Instagram @cameron_marley_buffet, and is happily married.