What is John Legend's net worth? The singer has a high fortune despite plans to leave 'The Voice' as a judge.
After Season 22 of The Voice concluded, it left many fans congratulating Bryce Leatherwood for his victory. It also left plenty of others asking about John Legend's net worth. Legend, whose real name is John Roger Stephens, has served as a coach on The Voice since the show premiered in 2011, though he announced in October 2022 that he would be retiring from it after Season 23.
Apart from his role on The Voice, Legend is also an accomplished musician who has received 33 Grammy Awards nominations of which he won 12. If you've ever wondered just how much Legend is worth and how he managed to become such an iconic figure in the music industry, we've got the scoop on this (and much more).
What is John Legend's net worth?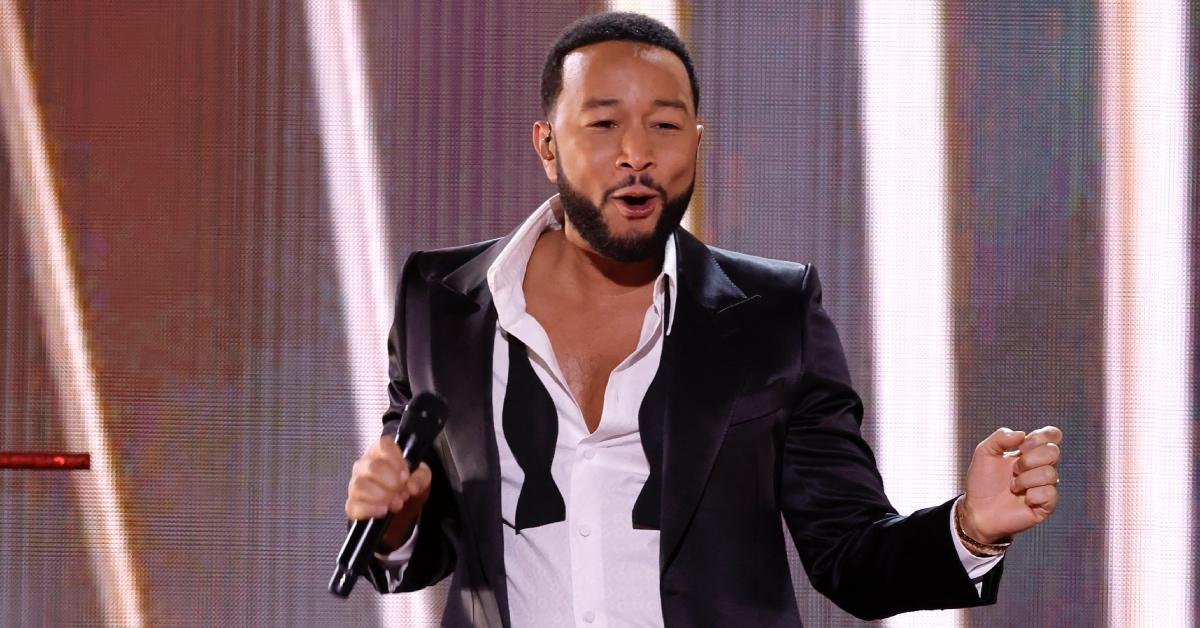 You don't have to be a melophile (lover of music) to know who Legend is. His music has been featured in major motion pictures including Think Like a Man (2012), Fifty Shades Darker (2017), Beauty and the Beast (2017), and Space Jam: A New Legacy (2021). His music is also quite pleasing to listen to.
While Legend may just be one of the best singers and songwriters of all time, his career didn't just fall into his lap. Hard work and consistency helped him reach the level of success that he has. In 2000, shortly after Legend graduated from college, he released a self-titled demo and followed that up with another, Live at Jimmy's Uptown, in 2001, as per Celebrity Net Worth.
In addition to selling his albums at gigs, the Grammy Award winner would also send demos to record labels. By 2001, Legend was reportedly introduced to Kanye West (who has since changed his name to Ye) who then hired him to sing the hooks in some of his songs. Ye was still an up-and-coming artist at that time.
At the start of his career, Legend was also hired to work behind the scenes on Lauryn Hill's hit song, Everything is Everything.
It was from that point that Legend's career took off, allowing him to become one of the biggest names in the music industry. Today, Legend is estimated to be worth $100 million, which includes his wife Chrissy Teigen's net worth as well. He also earns a reported $13 million per season of The Voice.
JOHN LEGEND Profile Summary
John Legend reportedly got the idea for his stage name from songwriter J Ivy who commented that he sounded like an "old school legend." After Ye also gave his approval, Legend adopted it.
Real Name: John Roger Stephens
Profession: Singer and songwriter
Net worth: $100 million
Birthdate: Dec. 28, 1978
Birthplace: Springfield, Ohio
Education: Attended the University of Pennsylvania
Spouse: Chrissy Teigen
Kids: 2 (the couple is expecting their third child)
John Legend Was Born Into a Family of Musicians
Legend was born in Ohio to a family of musicians. His mother, Phyllis, worked as a seamstress and served as the director of the church choir, according to Celebrity Net Worth. His father, Ronald, was a drummer and factory worker at International Harvester. As for his grandmother, she was a church organist.
Legend began singing in the church choir at the age of four and continued to perform in college. In fact, the singer and songwriter landed the role of musical director of the pop a cappella group, The Counterparts while he attended the University of Pennsylvania.
John Legend Was Accepted to Many Prestigious Colleges, Including Harvard
Putting his musical abilities aside, Legend is also quite intelligent. He was reportedly accepted to prestigious schools including Morehouse, Harvard, and Georgetown, but he ultimately decided to attend the University of Pennsylvania. It must have been the right choice as he was able to meet Ye through a college roommate, as per his IMDb bio.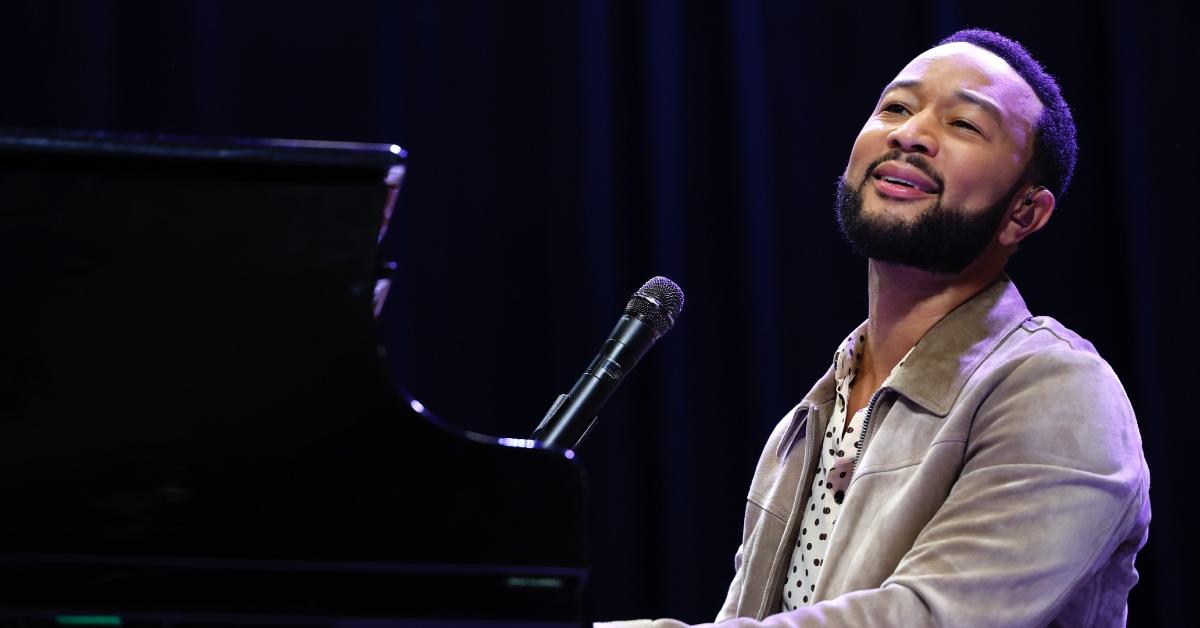 What are some of John Legend's biggest hits?
Where shall we start? Legend has plenty of hit songs, though if we had to name his biggest hits, the list would look something like this:
Love Me Now (2016)
All of Me (2013)
Ordinary People (2004)
Tonight (Best You Ever Had) (2012)
Green Light (2008)
Glory (2015)
Number One (2004)
Hard Times (2010)
Glory (2015)
Love Me Now (2016)
In 2006, Legend took home the award for Best Male R&B Vocal Performance at the 48 Annual Grammy Awards for his hit song Ordinary People.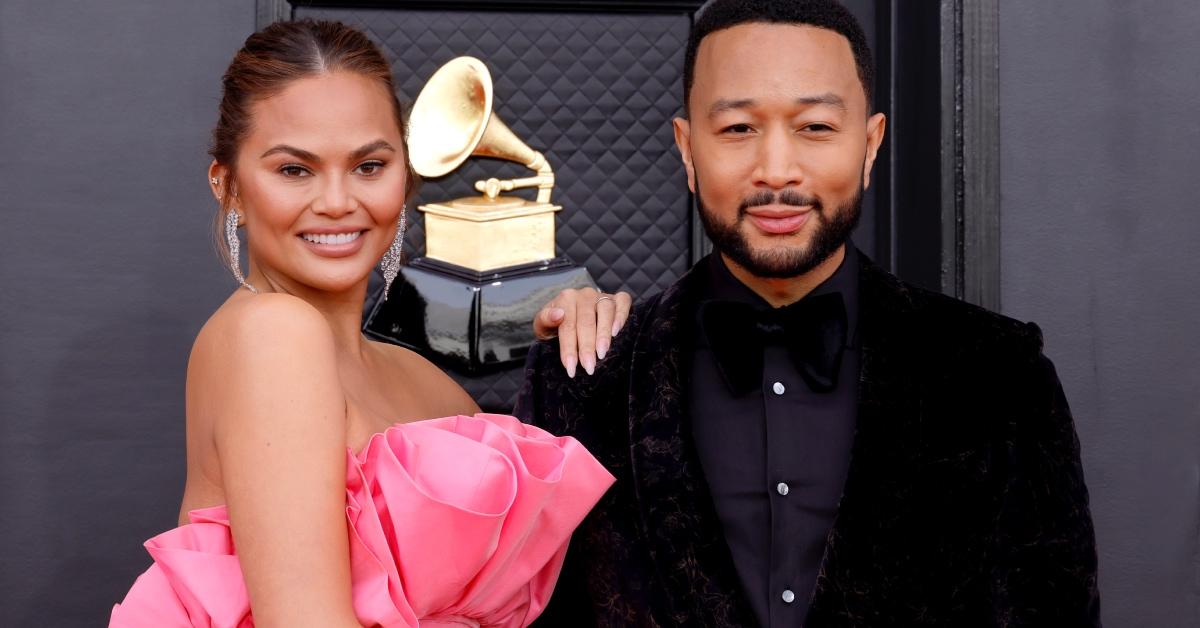 John Legend and Chrissy Teigen have an impressive real estate portfolio.
In 2006, Teigen starred in Legend's music video for his song Stereo. After making an appearance, the two connected and later got engaged. By December 2011, Legend and Teigen were married in Italy. They later welcomed two children thanks to in vitro fertilization. Currently, the couple is expecting their third child.
Over the course of their marriage, the couple has purchased plenty of luxurious homes. In 2016, the pair reportedly bought a mansion in Beverly Hills for $14.1 million that was owned by Rihanna. They later sold the property for $16.8 million. Then, in 2020, Legend and his wife paid a reported $5.1 million for a home in West Hollywood and $17.5 million for a property in Beverly Hills.