Keion Henderson just married Shaunie O'Neal –– How many kids does he have?
As the senior pastor of the Lighthouse Church & Ministries, Pastor Keion Henderson is widely recognized around Houston, Texas. He's also the founder and CEO of the community church with headquarters located in the south. Interestingly enough, Keion is a best-selling author who penned a thought-provoking book encouraging readers to follow their greatest dreams.
As of now, he has almost 1 million followers on Instagram who are interested in the gospel-centered news that he shares. What about his family life at home, though? The latest VH1 wedding special about him and his new bride, Shaunie O'Neal, has fans asking questions. These are the details about Keion's children.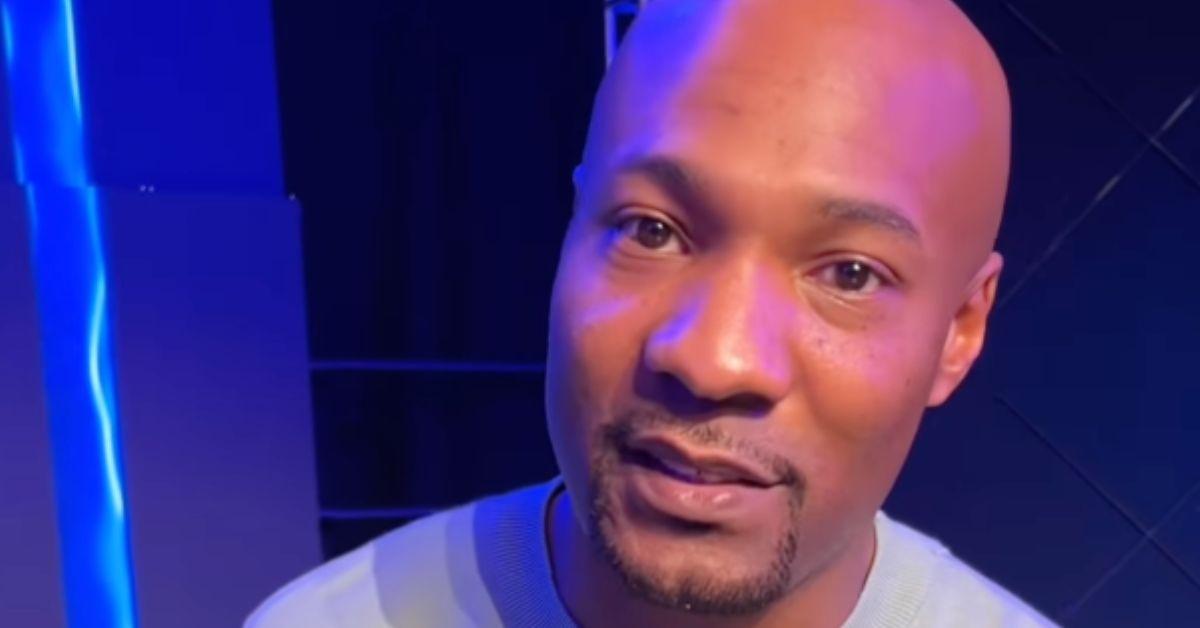 How many kids does Keion Henderson have?
According to Tuko, Keion has three children in total –– and they are all daughters. While he was married to a woman named Felecia Henderson, he welcomed Katelyn into the world on July 18, 2012. He took on Tynisha Marcel (born on July 20, 1995) and Candis Clements(born on Dec. 23, 2005) as his own from Felicia's previous relationship.
Keion recently remarried, but he doesn't share any children with his current wife. His new wife does have five kids of her own from two previous relationships.
These are the details about Keion Henderson's marital status.
Keion officially tied the knot with Shaunie O'Neil in the spring of 2022, according to People. They got married at the Aurora Anguilla Resort and Golf Club surrounded by around 200 friends and family members. Shaunie opened up about the fact that their wedding guest list was only meant to have 50 people originally. It ended up expanding in a major way by the time their wedding day finally arrived.
Shaunie and Keion dated each other exclusively for about two years before announcing that they were planning to get married. They described their first date as a six-hour rendezvous inside a hotel lobby. They obviously hit it off that night and were inseparable from that point forward.
She opened up to People about Keion's contribution to her life with her kids saying, "He's been amazing to just step into our lives and fill a void that's been there for a minute in a space of just being here with me, 'cause I haven't had somebody. They love him which makes me love him even more."
Shaunie is easy to recognize from her reality TV fame. She is one of the more interesting members to keep up with from Basketball Wives, Basketball Wives LA, and Baller Wives. The reason she was invited to star in a show like Basketball Wives in the first place is that she was once married to NBA legend Shaquille O'Neal.
Keion's ex-wife, Felecia, is someone he was married to for nearly a decade until they filed for divorce in 2019. Before separating, they worked together at the Lighthouse Church at their own separate levels. According to Aussie Celebs, Felecia has not publicly opened up about Keion's decision to move on with Shaunie. Personal details about what went wrong between Felecia and Keion haven't been made public either.
Shaunie and Keion's Destination "I Do" airs Mondays at 9 p.m. EST on VH1. The first episode of the three-part special aired on Nov. 28.