Singer and businesswoman Madonna is one of the World's Wealthiest Musicians — How big is her fortune?
Despite being controversial in her dating life, and physical appearance, Madonna (real name Madonna Louise Ciccone) is one of the iconic American singer-songwriters we have in the world right now. Dubbed the "Queen of Pop", Madonna has been noted for her continual reinvention and versatility in music production, songwriting, and visual presentation.
Madonna is the recipient of seven Grammy awards and has been nominated nearly 30 times in her career. Not to mention, she has sold more than 300 million records worldwide.
Talking about Grammys, while presenting ahead of Sam Smith's performance during the 2023 Grammy Awards on Sunday night, Madonna spoke about being "shocking" and had a word for all the "troublemakers" out there. However, what stood out more than Madonna's words to viewers was her face, sparking a sea of reactions on Twitter. Some couldn't even recognize her as she stood in front of the audience with noticeably bigger lips, braids, a tight black suit, and fishnet gloves.
We can't talk about Madonna and leave out her finances. She is a successful musician and she has had an awesome career for decades. So, what is Madonna's net worth? Here's everything that we know.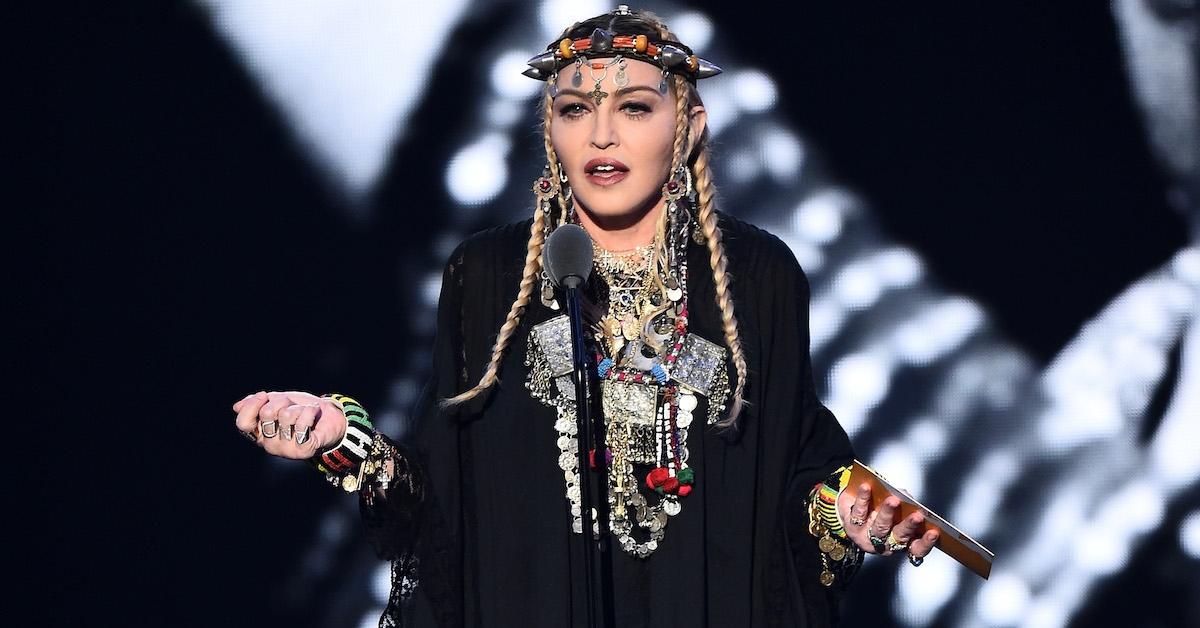 MADONNA Profile Summary
Madonna is a legendary musician, actor, entrepreneur, and pop music icon.
| | |
| --- | --- |
| Celebrated Name: | Madonna |
| Net Worth: | $850 million |
| Real Name: | Madonna Louise Ciccone |
| Profession: | Actor, author, film producer, dancer, film director, film producer, entrepreneur, singer, songwriter, composer, screenwriter, record producer |
| Birthday: | Aug. 16, 1958 |
| Birthplace: | Bay City, Michigan |
| Father: | Silvio Anthony "Tony" Ciccone |
| Mother: | Madonna Louise |
| Marriages: | Sean Pen (1985-1989); Guy Ritchie (2000-2008) |
| Children: | Three daughters born in 1996, 2006, and 2012; three sons born in 2000, 2005, and 2012 |
What is Madonna's net worth?
As of this writing, Celebrity Net Worth reports that Madonna is working with a net worth of $850 million.
Madonna's net worth can be attributed to her career as an actor, author, singer, songwriter, record producer, and entrepreneur.
Music is Madonna's primary source of income. In total, the pop star has churned out 14 studio albums and has sold 335 million albums from the mid-80s to 2015, per Guinness World Records. That made her the best-selling female recording artist ever.
The advance for each album is deducted from an artist's royalties on the album until he or she sells enough records to pay back the $5 million, which means about 2.5 million copies in Madonna's case–given her estimated 20% royalty rate.
She made more than $408 million off of ONE tour.
In 2008, Madonna kicked off the Sticky & Sweet tour in the United Kingdom. Just over a year later, the tour ended and Madonna had made history: The tour was the highest-grossing tour ever by a female artist. More than 12 years later, no one else has even come close to touching this.
Madonna has had several nine-figure tours, with her others bringing in more than $124 million, $194 million, $305 million, and nearly $170 million in 2003, 2006, 2012, and 2015, respectively.im
Much of her fortune is made from movie directing and being an actress. She even made about $2.5 million in her film career.
She directed films including Filth and Wisdom and W.E. and produced and wrote the documentary I Am Because We Are. The 64-year-old has collaborated with H&M and Dolce & Gabbana and has also produced fashion brands, including Material Girl and Truth or Dare by Madonna.
Madonna earned $80,000 for 1985's "Desperately Seeking Susan". The following year she earned $1 million to star opposite her husband at the time, Sean Penn. Earning $1 million in 1986 is the same as earning around $2.3 million in today's dollars. She earned a modest $35,000 for 1990's "Dick Tracy". In 1993 she earned her film career-high salary of $2.5 million PLUS a percentage of gross for "Body of Evidence". She also negotiated to keep her entire wardrobe. In 1996 she earned $1 million for her critically acclaimed work in "Evita".
She earns from endorsements and collaborations with brands.
Between securing deals with numerous brands for collaborations—from Pepsi to H&M to Dolce & Gabana—writing children's books, starting an entertainment company in 1992, and launching an international skincare line, Madonna has truly done it all. And it all made her a load of cash.
She is a businesswoman who owns fashion and beauty products.
Madonna has her own fashion label called M by Madonna, as well as Material Girl Clothing. She has sold her clothing in Macys, H&M, and even has a Truth Or Dare lifestyle brand as well.
Her biggest earner in the world of fashion and beauty comes from her beauty line called MDNA Skin. this brand of high-end skincare products is a must-have for every Madonna fan and nets her tens of millions of dollars each year.
Madonna is known to have expensive taste in jewelry and often stacks her jewels one on top of another when she feels like she's in an exceptionally bling-y mood! Although she tends to keep her jewelry purchases quiet, Business Insider reports that she has "secretly bought the Wallis Simpson's Panther Bracelet in an auction for $12,500,000." This piece of historic jewelry once belonged to Wallis Simpson, and is onyx and diamond studded and hand-crafted.
She is also the proud owner of a diamond Necklace that is said to be encrusted with an estimated 500-1000 carats of diamonds. This whopping piece of sparkling heaven is worth $10 million, proving that nothing is too good for the Material Girl.
Throughout her career, Madonna has spent her hard-earned money on an array of real estate which in turn can make her millions when resold. Per Celebrity Net Worth, she owns $80 million in real estate.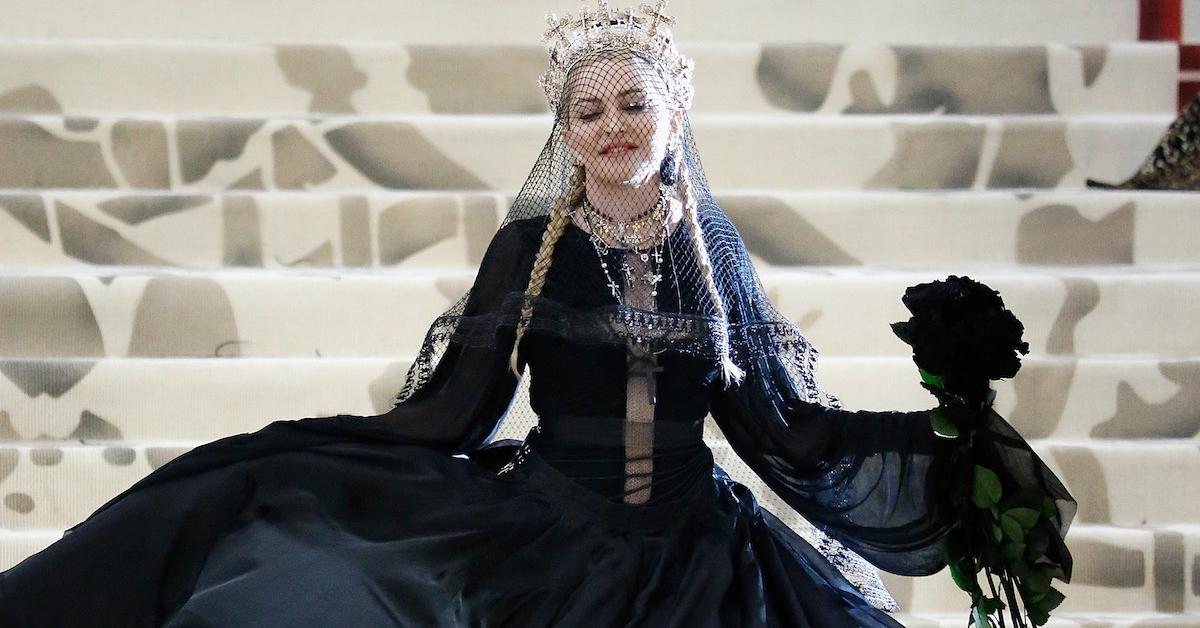 Madonna owns a collection of various artworks that is worth a minimum of $100 million and could be worth several times that amount in the right art market. She owns one of only five paintings created by Frida Kahlo in addition to work from artists such as Picasso, Diego Rivera, Damien Hirst and Marilyn Minter.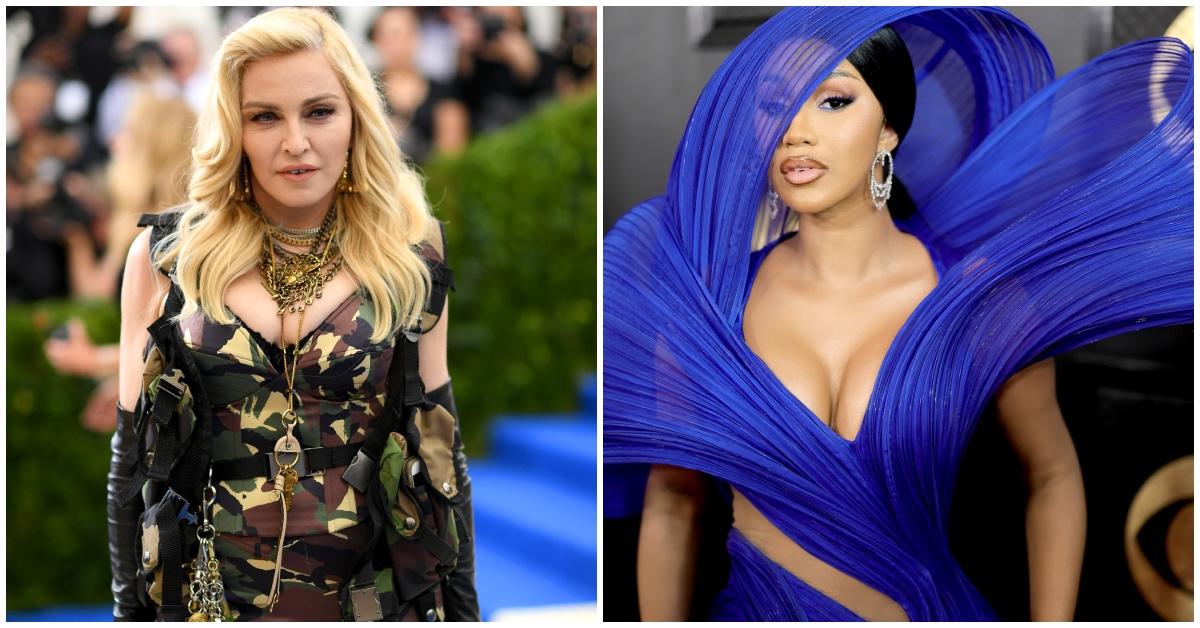 Madonna will soon become a billionaire – joining the likes of Jay-Z, Rihanna, and Tyler Perry, and others who made it through entertainment and media. Since Madonna has notably worked in various fields of entertainment and business, it makes sense that she's approaching billionaire status.