Megan Thee Stallion and Pardison Fontaine have been dating for over two years and are stillgoing strong – Inside their relationship timeline.
It's time to get acquainted with the true definition of love and hip-hop. Over the years, countless hip-hop artists have dated one another and have even collaborated on projects together. Many of these relationships tend to crash and burn due to reasons ranging from infidelity to growing apart. However, fans of the music genre believe that rapper and songwriters Megan Thee Stallion and Pardison "Pardi" Fontaine (real name: Jordan Kyle Lanier Thorpe) have the ability to go the distance.
It isn't a secret that Megan Thee Stallion was once one of the most eligible bachelorettes in the hip-hop game. Megan is drop-dead gorgeous, talented, and has a fun-loving personality that fans and fellow entertainers alike adore. So, it's easy to see why Pardi fell in love with the voluptuous beauty. Here's the rundown on their romance and deets on Megan's previous relationships.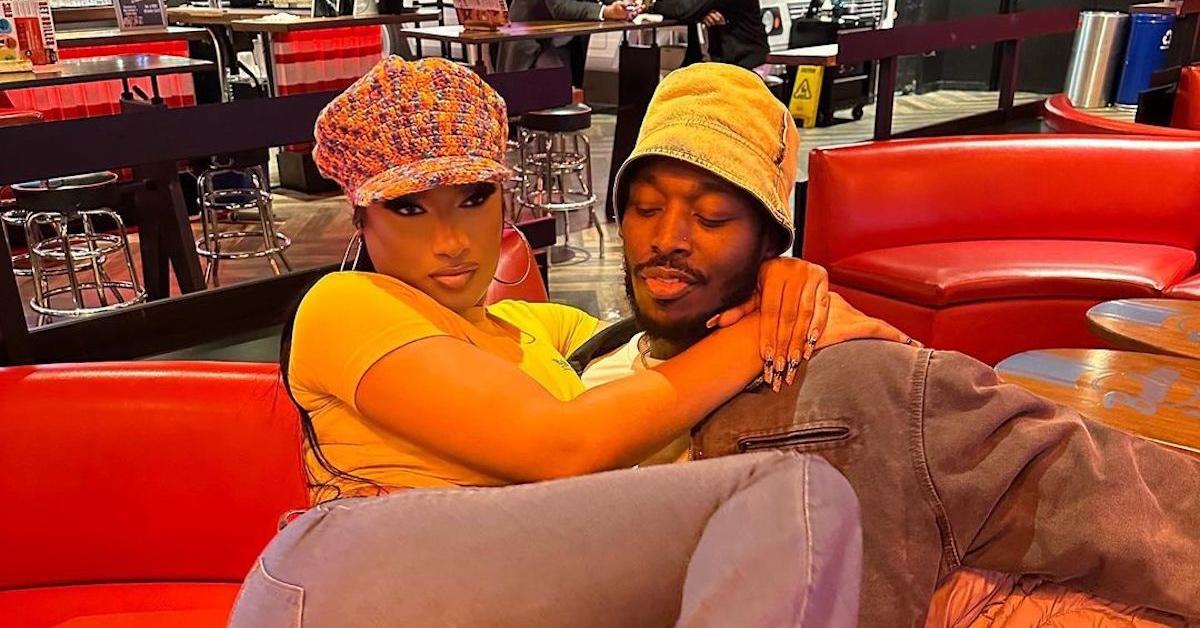 Megan Thee Stallion and Pardison Fontaine confirmed their relationship in February 2021.
Collaborators turned to lovers! "The Hotties," aka Megan's fan base, are aware that the Houston native confirmed her romance with Pardi in February 2021. However, an Instagram post on Oct. 18, 2022, shows that the pair have been dating since October 2020. And folks that know Megan and Pardi's love story are aware that they first got acquainted through music.
Sparks may have started to fly for Megan and Pardi thanks to the hit song "Savage" remix featuring Beyoncé — which also notes Queen Bey, Megan, and Pardi as songwriters. Pardi and Megan also worked together on Cardi B's smash hit "WAP" which the 27-year-old was also featured in and her boo received a writing credit.
Since the two artists have their love for music in common, it makes sense that they decided to give a relationship a shot.
In a February 2021 Instagram Live session, Megan said that she and Pardi were indeed an item right after she defended him in regard to negative comments online.
"I don't be liking some of the stuff on the internet," Megan said in a video shared by The Shade Room. "People don't know what the hell they talking about, they just be saying anything. I didn't like what they were trying to say about Pardi 'cause he is so calm and so sweet. That's my boo, and I really like him," Megan smiled.
Pardi also confirmed the romance by commenting with heart emojis under the post.
The IG Live followed Megan's birthday tweet on Feb. 15, 2021, about being blessed, happy, and loved by friends, family, and her beau.
On Friday, Feb. 19, Pardi also shared a slideshow on Instagram that showcased the couple's Valentine's Day activities.
Since then, the pair have been going very strong, with Pardi frequently standing up for his sweetheart who is sometimes attacked online by fellow entertainers.
Megan Thee Stallion once dated fellow rapper Moneybagg Yo.
Although Megan is blissfully in love with Pardi, our favorite hot girl does have a past with fellow rapper Moneybagg Yo.
Although Megan has never spoken openly about her relationship with the Memphis native, Moneybagg did shed some light about the demise of their coupledom.
"I just look at it like two strong personalities just bumping heads a lot, the "Wockesha" MC shared on Ebro Darden's Rap Life podcast. It didn't work but I always wish her the best. I'm really proud of her. The Megan y'all know and the Megan I know are two different things. Still love! No bad blood, we just didn't see eye to eye."
Megan and Moneybagg were in a relationship in 2019, but things fizzled out by the end of that year.
Since then, rumors have made the rounds about the two MCs throwing shade at each other, but it appears that all is at peace.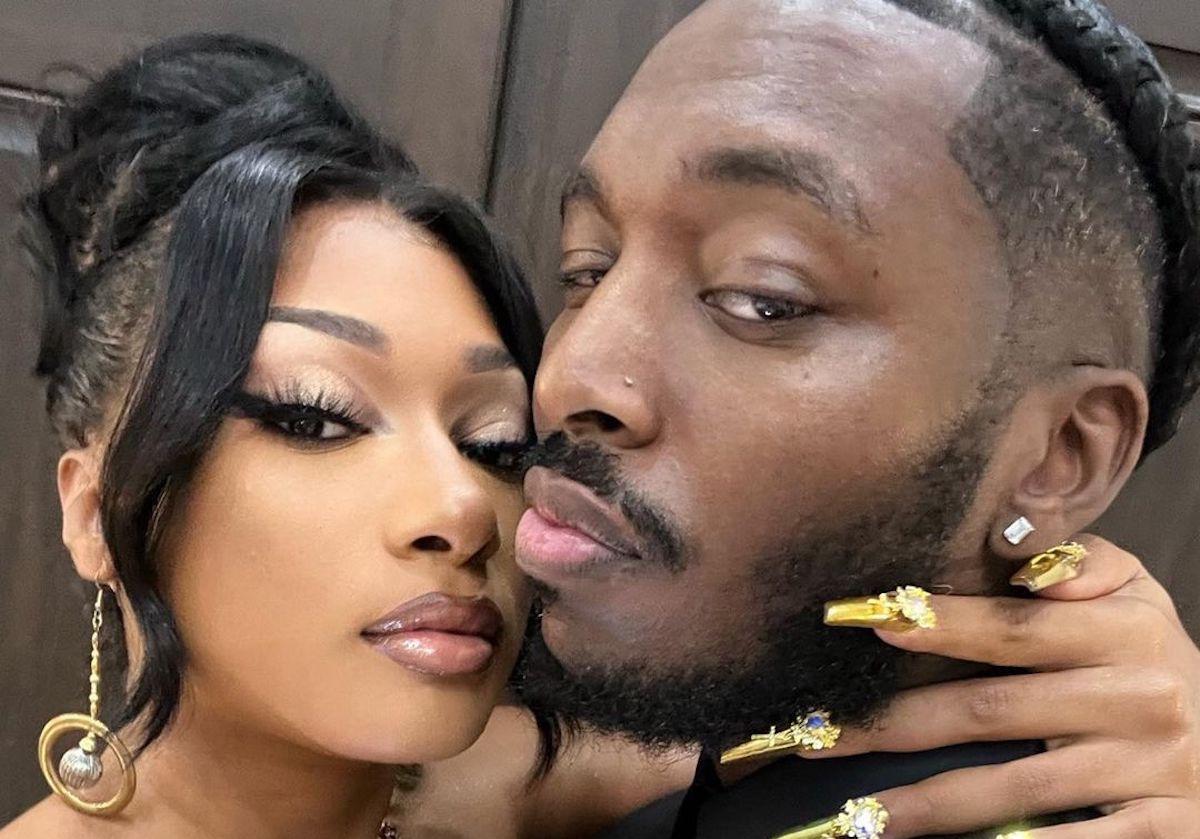 Navigating relationships in the public eye isn't an easy feat, but Megan appears to be very happy with Pardi. No one knows what the future may hold for the couple. But, seeing that Pardi has stuck by Megan's side through the ongoing trial against Tory Lanez for allegedly shooting her, along with DaBaby pillow-talking about them allegedly messing around — before her relationship with Pardi — it's safe to assume that they're locked in for the long haul.
Cheers to #BlackLove.