Who are actor Nicolas Cage's parents? His father was from a famous family, while his mother struggled with mental illness. Read on for details.
Oscar-winning actor Nicolas Cage is famous for iconic roles in movies like Face Off and Leaving Las Vegas.
But behind the scenes of his decades-long Hollywood career, Nicolas's family has a storied history, which includes a very famous lineage, and tragedy, too.
Read on for details on how the star, who also made movies you might want to stay away from, maybe one of the early nepo babies, benefiting from his family's connections in Tinseltown — as well as the sad truth about Nicolas's mom's difficult life.
So, who are Nicolas Cage's parents? Well, his dad was a Coppola.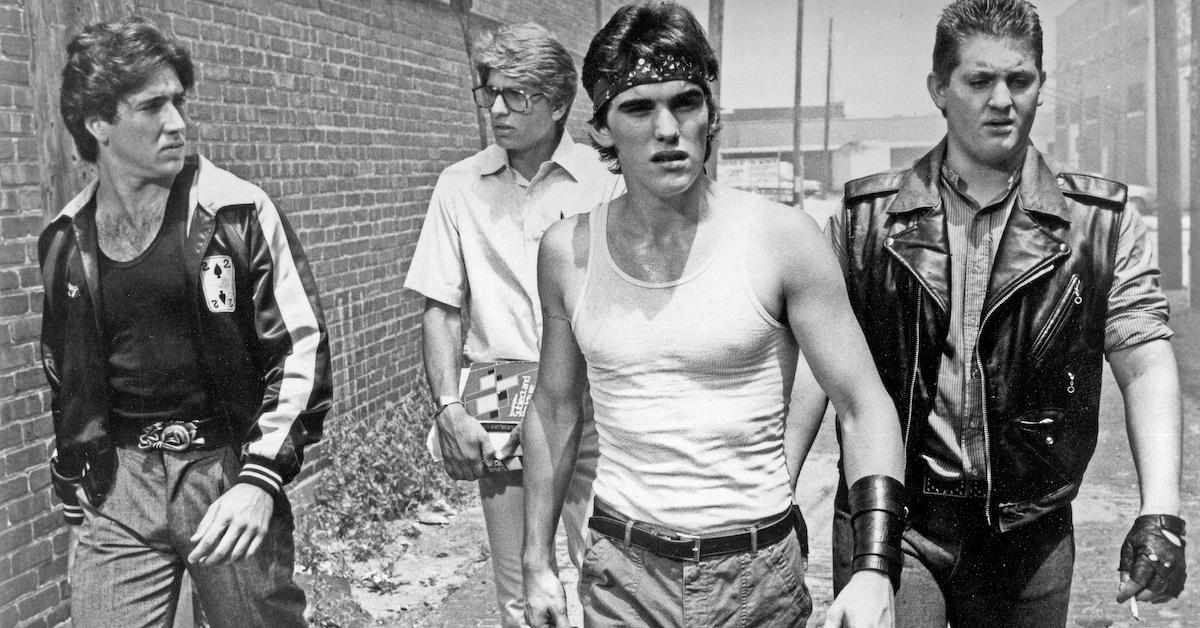 One of Nicolas' early roles was in Rumble Fish, co-starring Matt Dillon and Chris Penn. Two years earlier in 1981, he'd made his acting debut in a TV pilot. How'd he get a big break in Hollywood? Well, it may have helped that he's the nephew of legendary director Francis Ford Coppola of The Godfather fame.
Francis's brother August Coppola was Nicolas's dad. Their sister is Talia Shire, incidentally.
August was also in the film industry as an executive and died in 2009. But he primarily raised Nicolas, as the actor's mom struggled with mental illness. His parents divorced when he was a child.
The Renfield star has talked openly about how his mother, Joy Vogelsang, was diagnosed with both severe depression and schizophrenia.
He said previously, "Sometimes she would go into Rip Van Winkle mode and forget everything that had happened. Even when things got really bizarre, I was able to detach and look at it with a scientific curiosity. I'm sure it had some impact on me, though. Maybe her illness was behind the nightmares I had."
Despite not living with his mom, Nicolas shared that he has a very, very early memory of his time with Joy. Appearing on The Late Show With Stephen Colbert on May 2, 2023, he made an eyebrow-raising claim.
"Let me think. Listen, I know this sounds really far out and I don't know if it's real or not but sometimes I think I can go all the way back to in utero and feeling like I could see faces in the dark or something," Nicolas said.
Not surprisingly, fans had some strong reactions to Nicolas's reveal about remembering his time pre-birth.
But there's another interesting tidbit moviegoers may not know about the star as it pertains to his famous family.
Nicolas Cage changed his name for a very interesting reason.
Among the other insanely famous movies that Francis directed is Apocalypse Now. That film came out in 1979, and just three years later, Nicolas Coppola starred in Fast Times at Ridgemont High.
By 1983, the star would be known as Nicolas Cage, because as he explained in 2022, an iconic line in his uncle's movie would come to haunt him.
"People would not stop saying things like, 'I love the smell of Nicolas in the morning,'" the actor griped about Robert Duvall's famous line that he loved the smell of napalm in the morning.
"It made it hard to work, and I decided, 'I don't need this,'" he explained, adding that he chose Cage as an homage to Marvel's Luke Cage, and a composer he admired, John Cage.
"Speaks volumes about everything I've been up to ever since," Nicolas quipped.