Taylor Swift and Selena Gomez met whilst dating Jonas Brothers and have since been there for each other. Are their friendship still intact?
The friendship between Taylor Swift and Selena Gomez has run deep and strong for well over a decade. It's most likely because the two superstars have so much in common.
Taylor and Selena have equally found undeniable success in the music and acting industries throughout the course of their careers. They both know what it feels like to go through public heartache and drama. Fortunately for these two, they've always been there for each other to have each other's backs. Here's what you should know about their tight-knit friendship.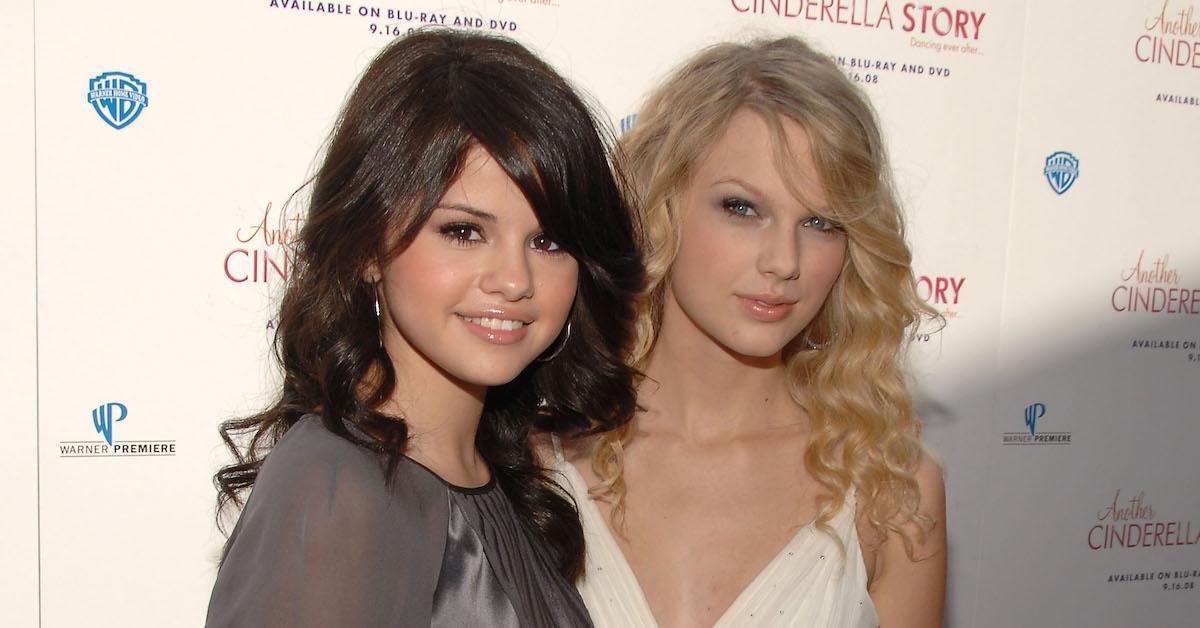 When did the friendship between Taylor Swift and Selena Gomez begin?
The Jonas Brothers are a huge factor when it comes to the friendship between Taylor and Selena. The women grew close in 2008 while Taylor was dating Joe Jonas and Selena was dating Nick Jonas. Even though things weren't meant to be with the musically inclined brothers, the friendship between the women was still able to stand the test of time.
They consistently supported each other throughout that first year by showing up at each other's red-carpet events and speaking highly of each other in interviews. Over the next few years, they continued spending time together often. They attended the 2011 People's Choice Awards together, which ended up being an awesome night for both — they both took home awards that evening.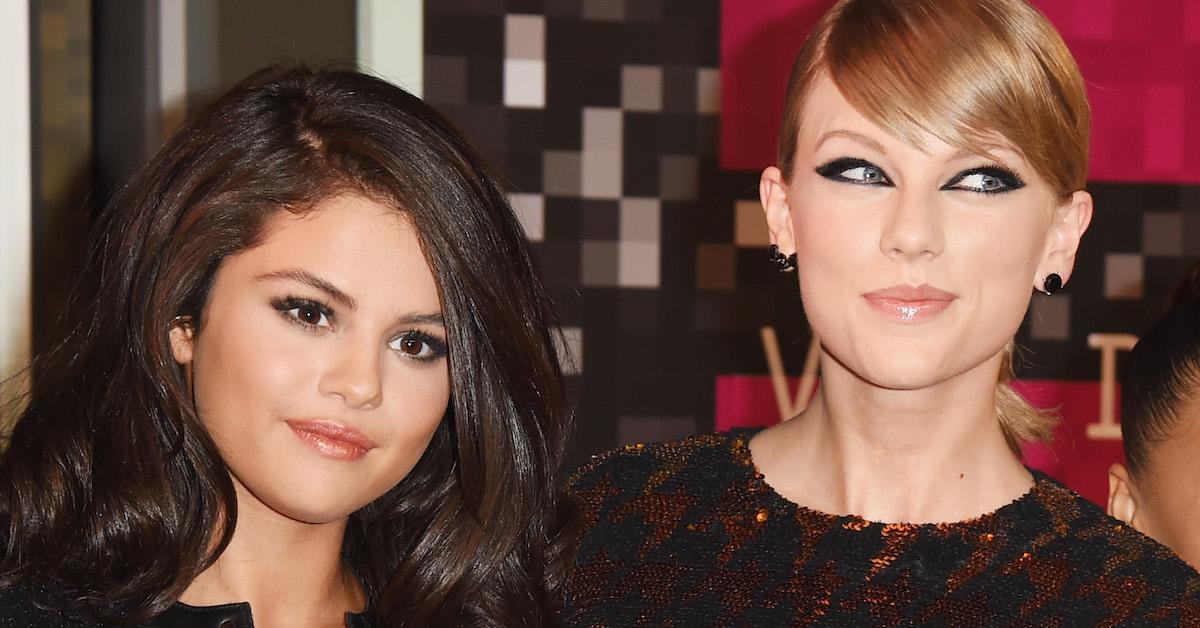 Here's what Taylor Swift has said about Selena Gomez.
In 2014, Taylor spoke candidly about her friendship with Selena in an interview with E!. She said, "It's been the longest [friendship] I think either one of us had really. … Both of us have kind of stuck it out and hung in there through all the different changes we've gone through. Longevity is something you really can find very precious and rare in friendships." Long-lasting friendships are hard to come by, but these two women have seemingly cracked the code.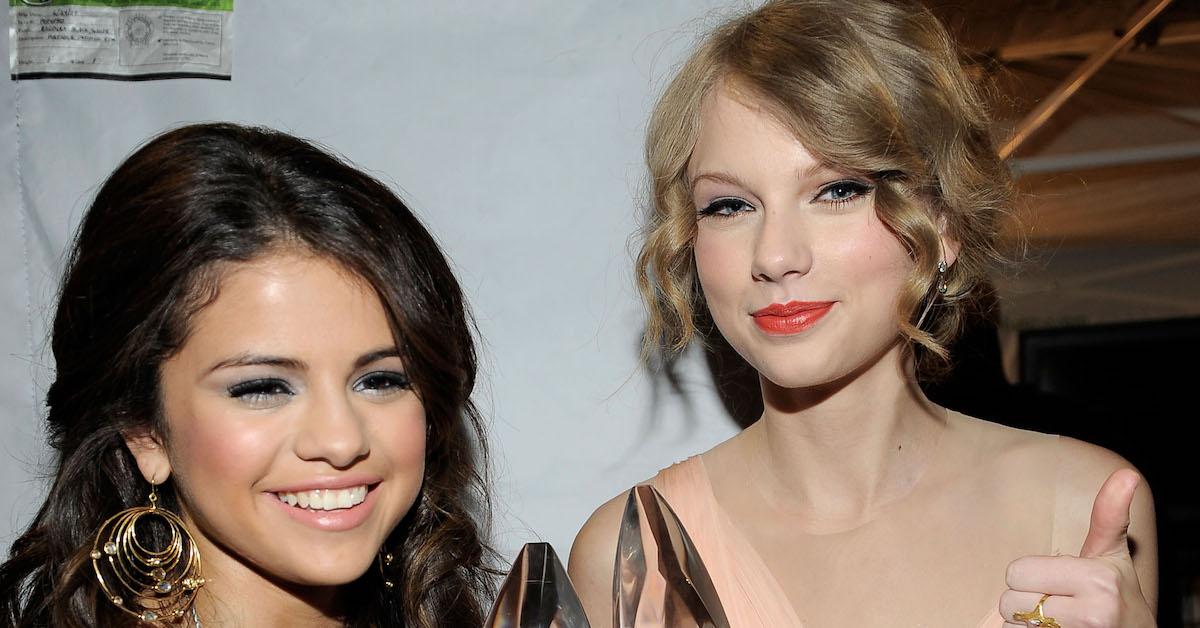 Here's what Selena Gomez has said about Taylor Swift.
In 2017, Selena posted a tribute for Taylor on her 28th birthday. Selena wrote, "I'm glad you were born. You write all the thoughts some aren't able to articulate (me!). Thank you for giving a voice to this world that is authentic and inspiring. I wish some knew how big your heart actually is. It's fierce, bold, and freaking wild with light. I'm glad you protect that. Love you, Taylor Swift."
Their love is obviously so mutual.
In early 2023, Selena graced headlines when she seemingly defended Taylor against some shade thrown her way by Hailey Bieber. Selena didn't hesitate to jump to her friend's side. But of course the whole thing got blown out of proportion, and Hailey said she'd been receiving death threats.
Hailey and Selena have been pitted against each other in the media because of both of their histories with Justin Bieber, but Selena and Hailey seemed to hash out their differences and were able to reconcile in the end. In an Instagram story, via Us Weekly, Selena called for an end to the hate and negativity.
In March 2023, Taylor Swift was honored with the Innovator Award at the iHeartRadio Music Awards. In a tribute video, Selena spoke incredibly highly of her BFF. She said, "She can represent what she's walking through so well. She's a role model. I don't think that's something you sign up for; I just think it's something you inherently have inside of you, and I think that's Taylor."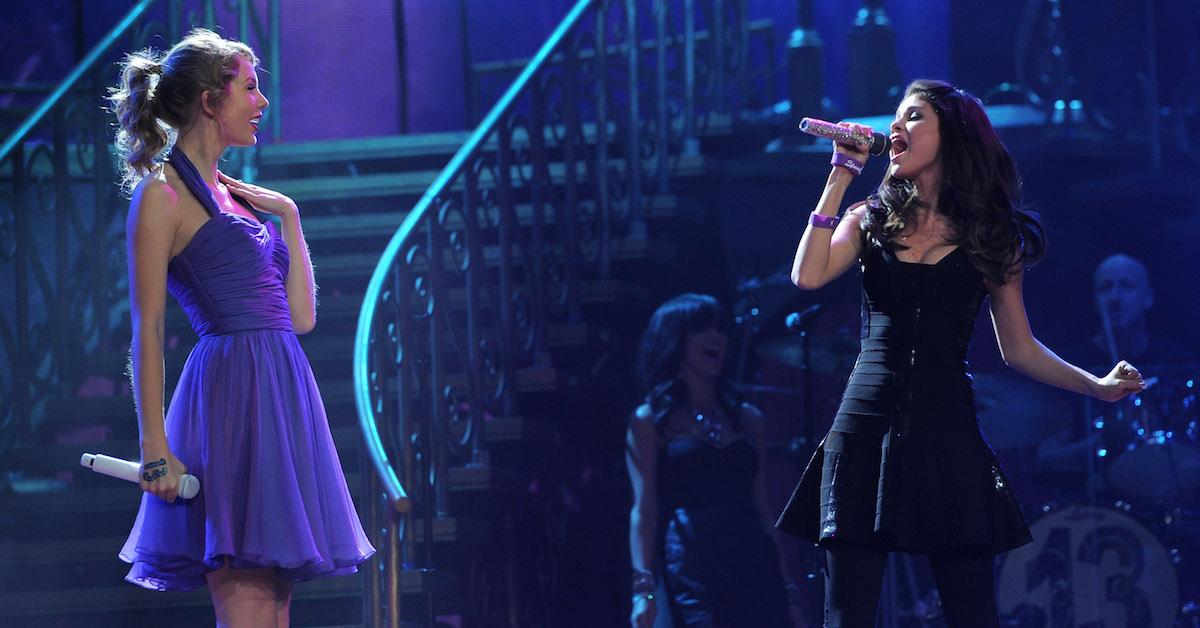 Will Taylor Swift and Selena Gomez release a song together?
After all the times Taylor and Selena have hit the stage to perform songs together over the years, it seems like the next natural step would be for them to release a joint song. The perfect collab with these two would solidify their friendship forever. According to The Animal Talking With Gary Whitta live stream via Seventeen, they are totally into the idea.
Selena said, "I've always dreamt of doing a song with Taylor. We both wanted to do that. It just feels like we are family. I've known her for 13 or 14 years now. She's been my best friend. We've talked about it for sure."
The only thing their fans can do now is keep their fingers crossed that Taylor and Selena will hit the studio together sometime soon.
FAQ
Are Selena Gomez and Taylor Swift still friends?
Swift even made a surprise appearance on Gomez's new HBO Max cooking show Selena + Chef. Even though the pandemic caused the duo to see less of each other, their friendship is still going strong.
What happened to Selena and Taylor Swift?
Taylor Swift and Selena Gomez have remained besties since they met in 2008 while each dating a Jonas Brother. Since the pair met in 2008, Selena Gomez and Taylor Swift have been close friends. The pair met whilst dating Jonas Brothers and have since been there for each other publicly and privately.
What did Selena Gomez say about Taylor Swift?
In a Rolling Stone interview, Selena said that she never fit with "a cool group of girls that were celebrities," and added that "my only friend in the industry really is Taylor [Swift]." She has now apologised after social media users reminded her of her friendship with Francia Raisa.
When did Selena date Taylor?
In 2009, Gomez
briefly dated
Taylor Lautner. The pair met while Gomez was filming Ramona and Beezus and Lautner was shooting The Twilight Saga: New Moon.
Does Selena Gomez mention Taylor Swift in her documentary?
Selena Gomez has responded to criticism after she said Taylor Swift was her only friend in the industry while promoting her documentary "My Mind and Me." The comment by Gomez seemingly upset her close friend Francia Raisa – who
donated a kidney
to the musician in 2017.