Singer Selena Gomez has sparked a dating rumor with film producer Andrea Ierovolino – here's everything to know.
Just in case you were wondering, Selena Gomez is 30, flirty, and thriving! The Only Murders in the Building star is doing just fine without her former flames Justin Bieber, Charlie Puth, and The Weeknd. She doesn't need a man.
But of course, as a great songstress once said, "The heart wants what it wants." And Ms. Gomez may indeed be swooning over a gentleman at the moment.
While we cannot confirm she is taken, we do know that she was holding hands on vacation with a certain someone. Who is he? Here's everything we know about Selena Gomez's relationship status. Plus, we've got the list of all of her exes.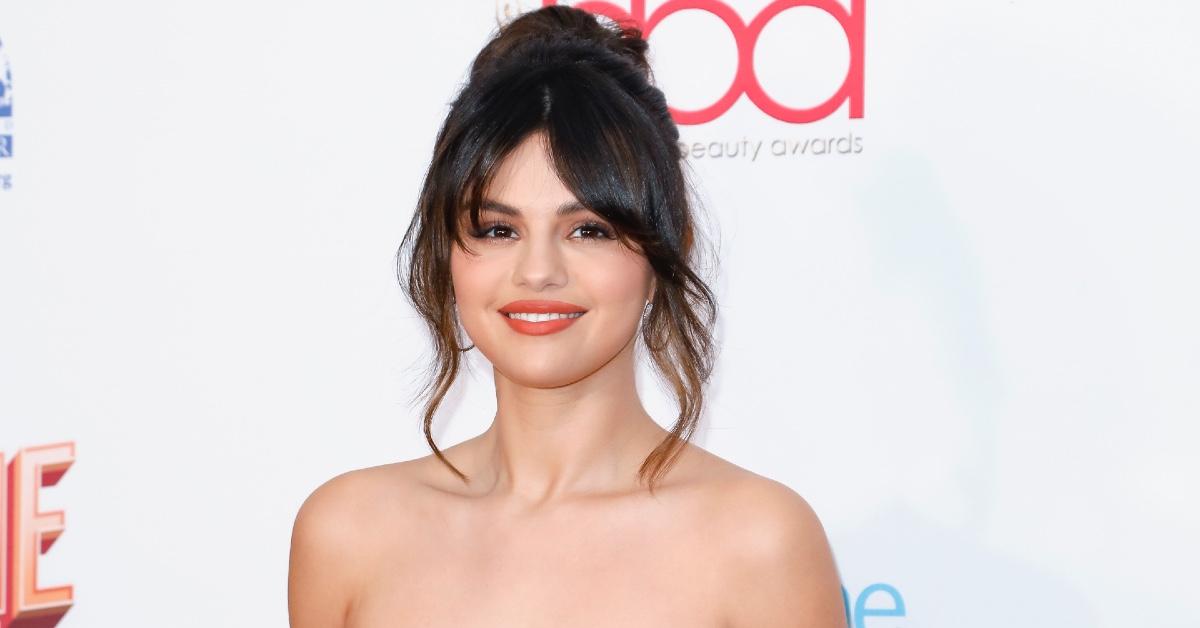 Selena Gomez may be dating Italian film producer Andrea Ierovolino.
Per the Daily Mail (who has the photographic evidence!), Selena Gomez was spotted hanging out with Italian film producer Andrea Ierovolino. The two were seen swimming together in early August on a yacht off the coast of Positano, Italy. But from the looks of it, they weren't just two pals taking a dip. They were also holding hands, which has led fans to speculate that they may be romantically involved.
Selena and Andrea aren't strangers. They first worked together on the 2016 film Dubious Battle. In 2019, they were also spotted spending some alone time together.
While there's no word yet on if they're officially an item, Selena is on the dating market, as she confirmed in a TikTok video back in March.
In the video, she's seen lip-synching to an audio clip that rapper King Nas created, which features a man listing off compliments and trying to convince a woman to give him a chance. However, the woman does not appear to be interested at all.
"Maybe this is why I'm single," Selena captioned the clip. "Don't believe a damn word."
Fans previously thought Selena Gomez and Chris Evans were an item.
Before talk of Selena and Andrea took over the internet, there were also some rumors back in October 2021 that suggested she and Chris Evans were a thing. The Marvel star had followed her on Instagram and fans could not help but notice. While some thought this indicated he was a fan of Selena's show Only Murders in the Building, others were convinced the pair had secretly started dating.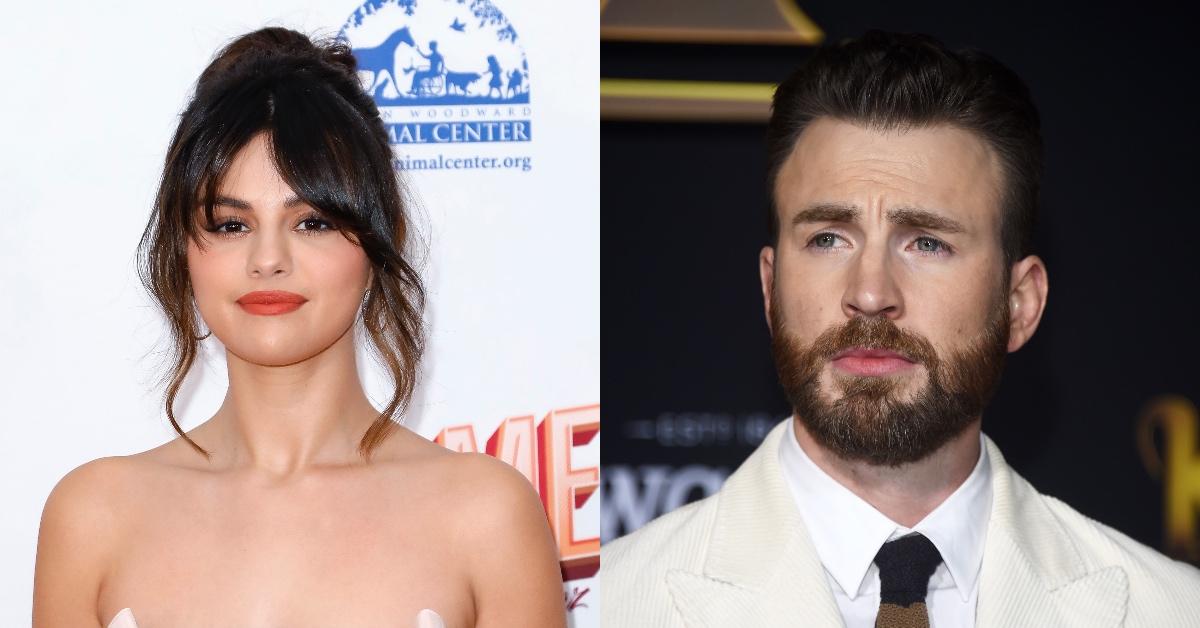 There had also been rumors of the two leaving the same locations separately, a covert celebrity way of meeting up with other celebs without unwarranted attention from paparazzi. While this theory was actually debunked by Elle magazine, Selena has admitted to having a crush on Chris in the past. She told Andy Cohen he was "very cute" in 2015.
Despite his good looks, Selena has still not followed him back on Instagram.
Who are Selena Gomez's exes?
Selena's past dating history includes more than just one famous face. She briefly dated Twilight actor Taylor Lautner in 2009, and the two reportedly stayed on amicable terms following their breakup. Her most famous relationship, which was with Justin Bieber, began in 2010 and lasted until 2014.
In an unconfirmed rumor, Selena also romanced Orlando Bloom in 2014 after it was suspected that Justin had a dalliance with Orlando's ex-wife, Miranda Kerr. But, Selena and Justin got back together shortly thereafter. She was linked to Zedd after collaborating on "I Want You to Know" in 2015, and then to Fyre Festival booker Samuel Krost in 2016. Singer Charlie Puth confirmed two years after the fact that he dated the "Back to You" singer in 2016. In fact, his song "We Don't Talk Anymore" is about her.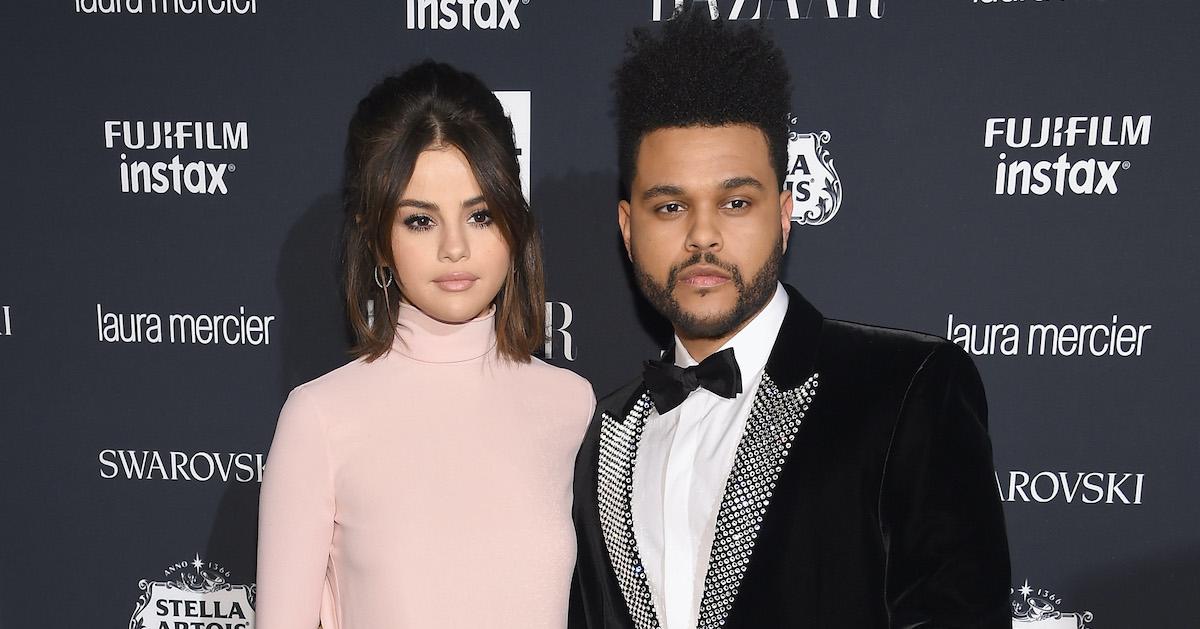 Aside from her romance with Justin Bieber, Selena's most public relationship was with The Weeknd, whom she dated from January to October of 2017. The two made several red carpet appearances together before The Weeknd reunited with his ex, Bella Hadid, shortly after their breakup.