How much is David Bromstad's net worth? The actor has a five-bedroom, four-bath Tudor-style home reportedly worth around $975,000.
David Bromstad is an American interior designer and an influential TV personality who has been in the entertainment industry for a while now. He came into the limelight after winning Design Star on HGTV, and he went on to create a name for himself in the home design sphere.
Fans of HGTV have come to know David Bromstad well. He's been a part of the home improvement network since 2006, first appearing on (and winning!) the debut season of HGTV Design Star, and going on to star in his own show Color Splash for a whopping 11 seasons.
Some things you will notice from all the shows he has hosted are his love for tattoos, color, and Disney. With all the success My Lottery Dream Home has had, it's no wonder David Bromstad's fans are wondering what his net worth is, exactly.
Since 2015, David has also been leading My Lottery Dream Home, in which he helps recent lottery winners find the perfect home to buy with their newfound funds. After helping so many people find and create their forever homes, is David living in a dream home of his own? Here's what we know about where David Bromstad lives now, his net worth, and more.
Where does David Bromstad live now?
If anyone knows what the inner and outer details of a dream home should look like, it's David Bromstad. According to Velvet Ropes, he's been living in a stunning Florida estate since 2021. He reportedly spent $975,000 on a five-bedroom, four-bath Tudor-style home.
The house is located in the picturesque city of Winter Park (about 15 minutes north of Orlando), and it comes with tons of gorgeous amenities. While the home is significantly older, it underwent a renovation to update the floorplan to a modern open concept. The kitchen boasts stainless steel appliances and a large island for easy food prep and casual entertaining. The kitchen also connects to a more formal dining room.
Elsewhere in the house, there are remodeled bathrooms and a spacious home office with beautiful hardwood. And, of course, it wouldn't be Florida without a stunning outdoor living space complete with a covered patio and oasis-like pool.
It took David four years to land his dream home, but apparently, it was worth the wait. According to HGTV, David said, "I had decided that I was going to live [in Orlando] but I was going to do it correctly. I wasn't going to rush into anything. I wasn't going to do anything emotional — I think it was very logical. I was like, 'Be responsible.'"
Finally, the perfect house hit the market that matched all of his qualifications and desires.
What's the premise of the show 'My Lottery Dream Home'?
Bromstad has been a host for My Lottery Dream Home ever since it was aired back in 2015. The show features Bromstad as he takes lottery winners through the journey of finding their dream homes. Whether they won hundreds of thousands or millions, the lottery winners are hunting for their luxurious dream homes, one which they couldn't have owned were it not for the lottery winnings.
Unlike other hosts and real estate agents, Bromstad doesn't talk to his clients about what they want or don't want from their future homes. In an interview with TV Insider, Bromstad shared that a lot more goes on behind the scenes. He prefers everything to happen more organically. However, even though all the participants are unique in their way, they have several things in common when shopping for houses.
What is David Bromstad's net worth today?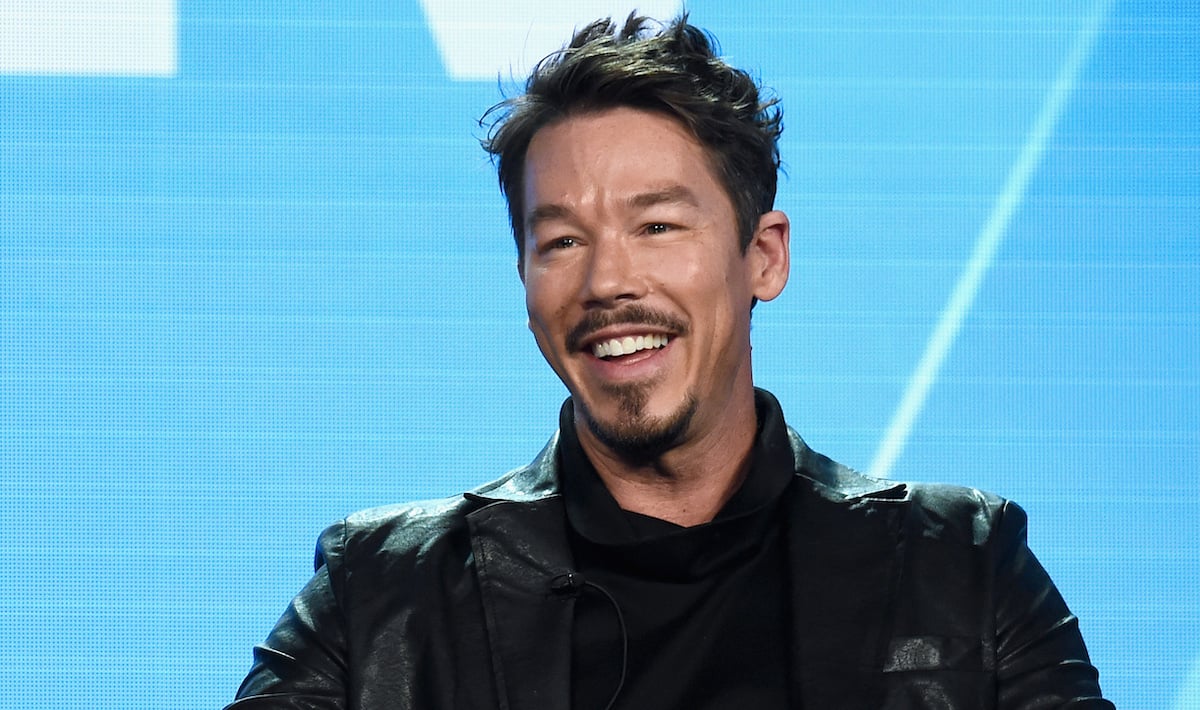 The 48-year-old's net worth is estimated at $4 million. He has accumulated wealth, fame, and success over the years thanks to his hard work, determination, and persistence, which can be seen from his work both on and off the TV. Most of his earnings come from the shows he hosts on HGTV. The season 1 Design Star winner makes $500,000 a year, earning $30,000 from his other shows.
Besides being a TV personality, Bromstad is an acute businessman who owns a line of home furniture and accessories situated on Grandin Road. He also contributes to a weekly blog on the HGTV channel. In addition, he is a brand ambassador for Miele Home Appliances. Thanks to his strong personality and influence on social platforms, he manages to make $10,000 from Instagram posts. He also acted as a spokesman for Mythic Paint in 2008.
According to an interview he had in August 2021 with The List, Bromstad shared that everything he has done throughout his life just fits perfectly. After helping countless home buyers in their search for a home, he decided to find his dream home. Even though he planned on spending $900,000, he bought a beautiful five-bedroom, four-bathroom for $950,000.
What other shows has David Bromstad been part of?
Besides hosting My Lottery Dream Home, Bromstad has also hosted Beach Flip and Design Star. He was also part of Design at Your Door, and he will soon be a competitor in the upcoming Rock the Block. He also appeared in an episode of Extreme Makeover: Home Edition. He was asked to paint a piece of art for the Holtzclaw family. Additionally, Bromstad was a celebrity guest judge on Brother Vs. Brother and the subsequent seasons of Design Star.
Before becoming a TV star, Bromstad studied at Ringling School of Art and Design in Sarasota, Fla., then later got a job at Disney as an illustrator. After being laid off, he went on to use his experience and skills to design children's dream rooms. The job helped him get by and meet all his expenses. After much struggle, a friend convinced him to try his luck at Design Star, and from there everything fell into place.