Like most public appearances, Barron Trump was MIA at his dad's farewell address.
Throughout his term in office, former President Donald Trump and his family made many public appearances at international dinners and ceremonies. Melania often attended these events with him, though many couldn't help but notice that the pair's youngest son, Barron Trump, was absent at many of these public gatherings.
Not only was Barron surprisingly absent at the Queen of England's state banquet in 2019, but the teenager was also missing during Trump's farewell address on his last day.
The 16-year-old kept a largely low profile throughout his father's presidency, even postponing his move to the White House following his father's election. But where is Barron, and why is he often not in attendance at these events?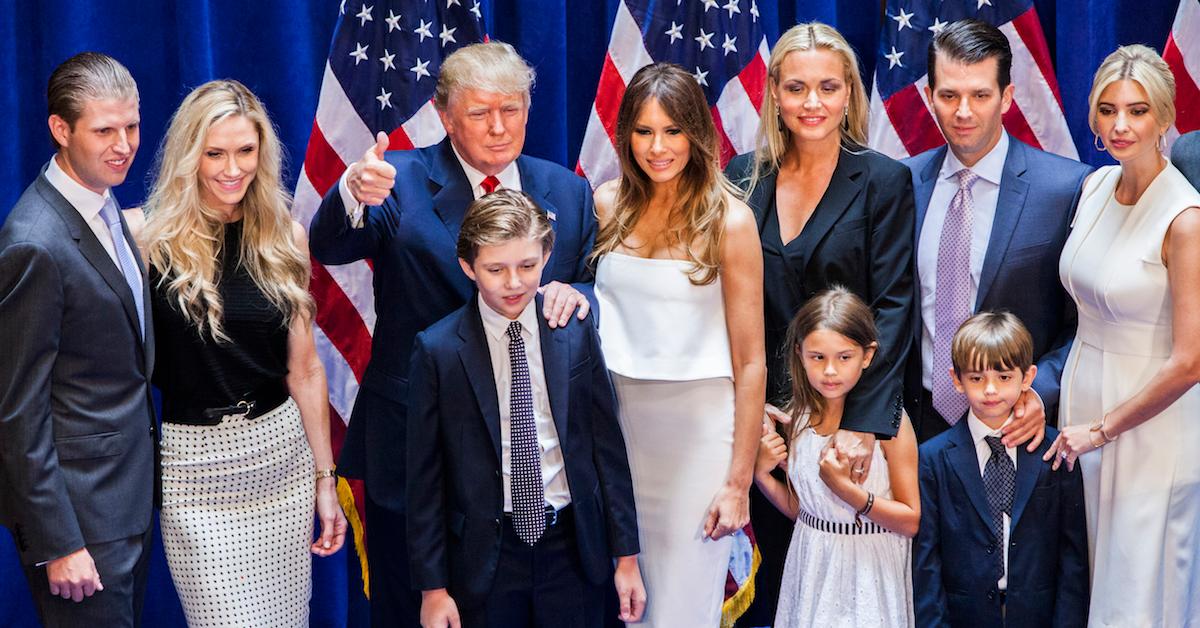 Where in the world is Barron Trump?
During Trump's final farewell speech as president of the United States, preceding the inauguration of President Joe Biden, many of Trump's children sat front row at the ceremony, supporting their father before he and Melania boarded Air Force One. In attendance were Trump's oldest daughter, Ivanka Trump, and her husband, Jared Kushner, as well as Eric and Lara Trump, Don Jr. and his girlfriend, Kimberly Guilfoyle, and Tiffany Trump and her fiancé, Michael Boulos.
But while most of Trump's children gathered for the ceremony, Barron was noticeably absent from the group, despite the fact he would be traveling with his family to their new home in Florida.
At this time, it's currently unclear why Barron did not attend the speech, though it's in line with his previous public appearances with his family. The Trump family offered no explanation for his absence. He was not seen leaving the White House that morning, though he was aboard the same Air Force One plane.
The latest public appearance of Barron Trump was in 2022. Now 16, Barron Trump appeared more self-assured at Trump's 2024 campaign announcement than he has in the past as he helped show family support for his father's desire to retake the White House.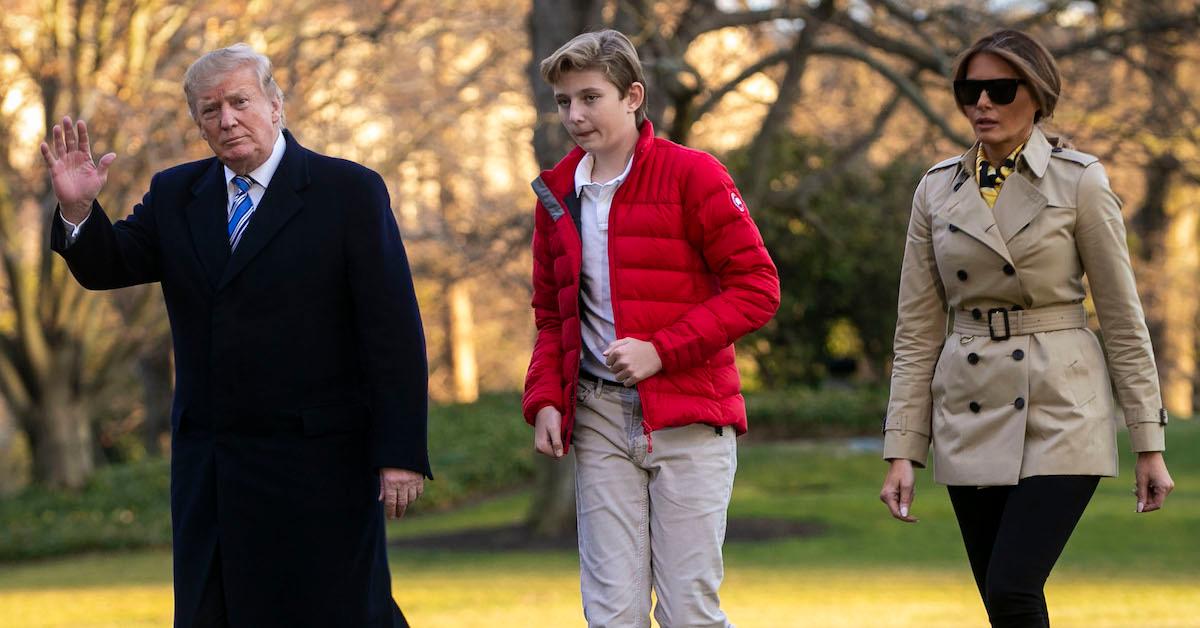 Rosie O'Donnell and other public figures have suggested that Barron Trump has a learning disability.
Shortly after Donald won the election, his long-time nemesis, Rosie, sparked major backlash when she suggested that Barron might be autistic. "Barron Trump Autistic?" she wrote on Twitter. "[If] so, what an amazing opportunity to bring attention to the AUTISM epidemic."
The polarizing entertainer later defended her comment with another tweet, writing, "Lots of us — who raise autistic children notice things many would miss… [some things] felt familiar #NOshameAUTISM." She later apologized on social media for her posts.
Barron has been the subject of many inappropriate and, at times, horrifying, comments on the internet. After an article on The Daily Caller criticized the then 11-year-old's clothing, former presidential kid, Chelsea Clinton, came to his defense.
"It's high time the media and everyone leave Barron Trump alone and let him have the private childhood he deserves," she remarked on Twitter. Melania thanked the global health advocate for her words, writing, "So important to support all of our children in being themselves! #StopChildhoodBullying."
That's a good lesson for adults to keep in mind, too…