Who is Blu of Earth, Aaron Rodgers' girlfriend? The NFL Quarterback has been linked to these women as his dating history is explored!
Fans of NFL quarterback Aaron Rodgers and former professional racecar driver Danica Patrick were disappointed to learn that the couple had split after two years of dating. But it didn't take long for the athlete to get a new girlfriend — and also get engaged! But it seems like that engagement was meant to be short-lived.
So, who is Aaron Rodgers's girlfriend now? Here's what we know of his love life in 2022.
Who is Aaron Rodgers dating now?
Blu is an artist, an influencer, and a motivational speaker, and hosts the podcast DeJa Blu. She calls the podcast a "pristine reservoir of consciousness from which people yearning for purity, relief, and love can take a sip."
Blu also has her own YouTube channel and founded Florescence, which is described as a "modern mystery school for women to reclaim the magical, radically authentic, wise, wild, unapologetic you."
Rodgers and Blu were first linked in early June after a photo of them together circulated online. Soon after rumors swirled that she's a "witch."
Blu previously addressed rumors that she's a 'witch' Blu directly addressed those reports via her Instagram Stories clarifying: "Ps … My name is Blu. Not Blu of Earth. I do not identify as a witch. Y'all are hilarious."
Before Rodgers Blu, who hosts the podcast DeJa Blu, was in a three-year relationship with fellow Know Thyself podcaster André Duqum.
Rodgers and Blu have similar tattoos
Before Blu, Aaron Rodgers and Shailene Woodley split after being engaged for a year.
On Feb. 6, 2021, the Green Bay Packers quarterback was named the MVP during the NFL Honors broadcast. He made a virtual appearance to accept the honor — during which he casually mentioned he was engaged.
"It's an honor to win this award for the third time. 2020 was definitely a crazy year filled with lots of change and growth, some amazing memorable moments. 180 straight days of having my nose hair scraped, playing for very little fans or no stands the entire season," Aaron said, before adding, "I got engaged."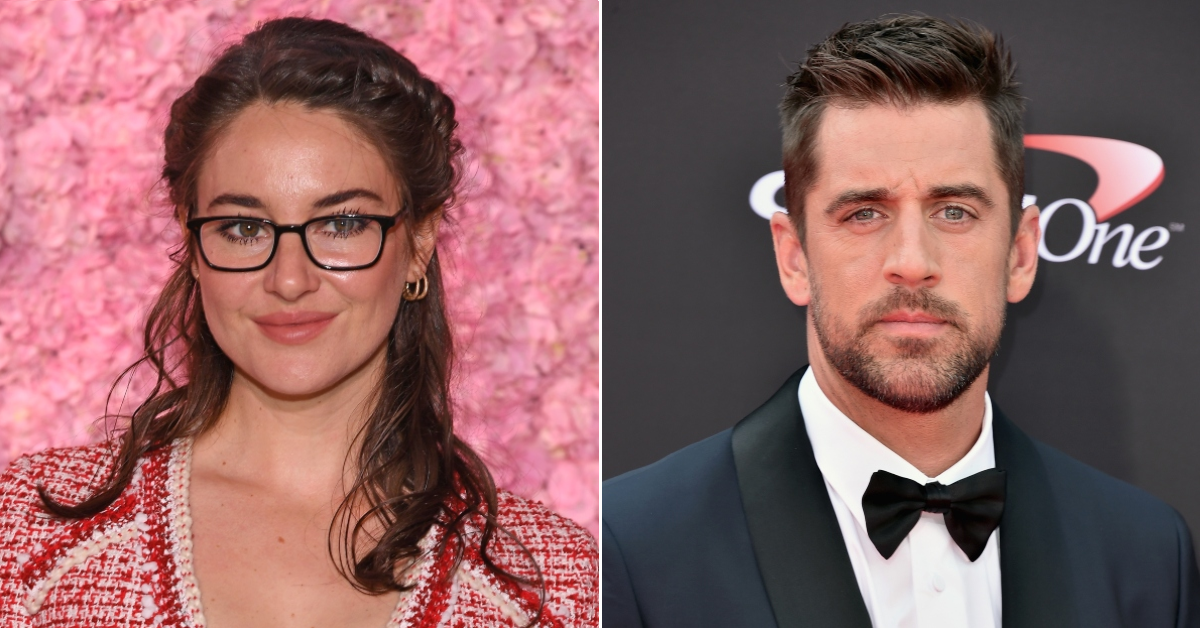 While many weren't even aware that Aaron and Shailene were a couple, the pair were quick to put a ring on it. Unfortunately, it didn't last. In February 2022, sources close to the pair revealed to multiple outlets that they had decided to cancel the upcoming wedding and go their separate ways.
"They're very different people with busy careers, and there were obstacles that they couldn't surmount," a source told People. "They will remain friendly; there's no bad blood and no drama. It just didn't work out for them."
Another inside told InTouch that "while Shailene is supportive of Aaron's career, he put football first and they were barely spending any time together. She felt he neglected their relationship. Neither of them was happy."
The pair apparently bickered about a lot of things, particularly politics. According to a source who spoke to People before the couple's split, Aaron and Shailene "decided to agree to disagree about things and not debate them."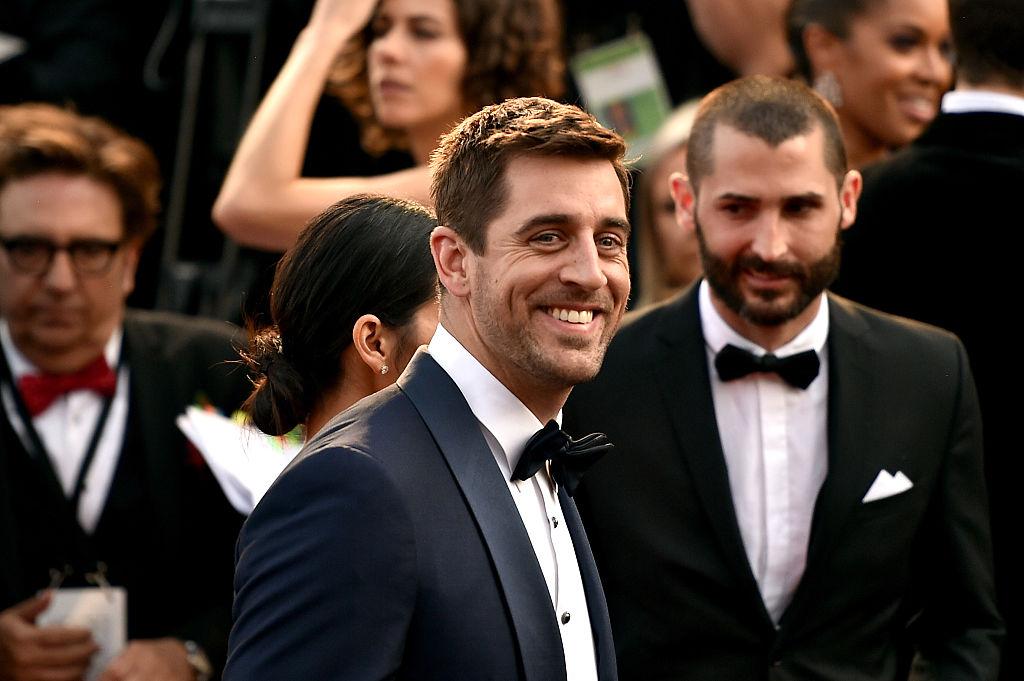 Aaron started dating Shailene shortly after his split from Danica Patrick.
Pretty much as soon as the news of his split from Danica Patrick hit the internet in 2020, Aaron Rodgers was spotted with Big Little Lies star Shailene Woodley, and many were speculating if the two were a couple.
Gossip site TerezOwens.com reported that the Divergent actress and NFL quarterback were spotted getting "cozy" in Lake Tahoe, while Aaron was there for a celebrity golf tournament in July.
According to an anonymous source, Danica was the one who introduced Aaron to Shailene, which led Danica to naturally be "devastated by the betrayal."
Aaron Rodgers was involved with Danica Patrick. Plus, a list of his former girlfriends.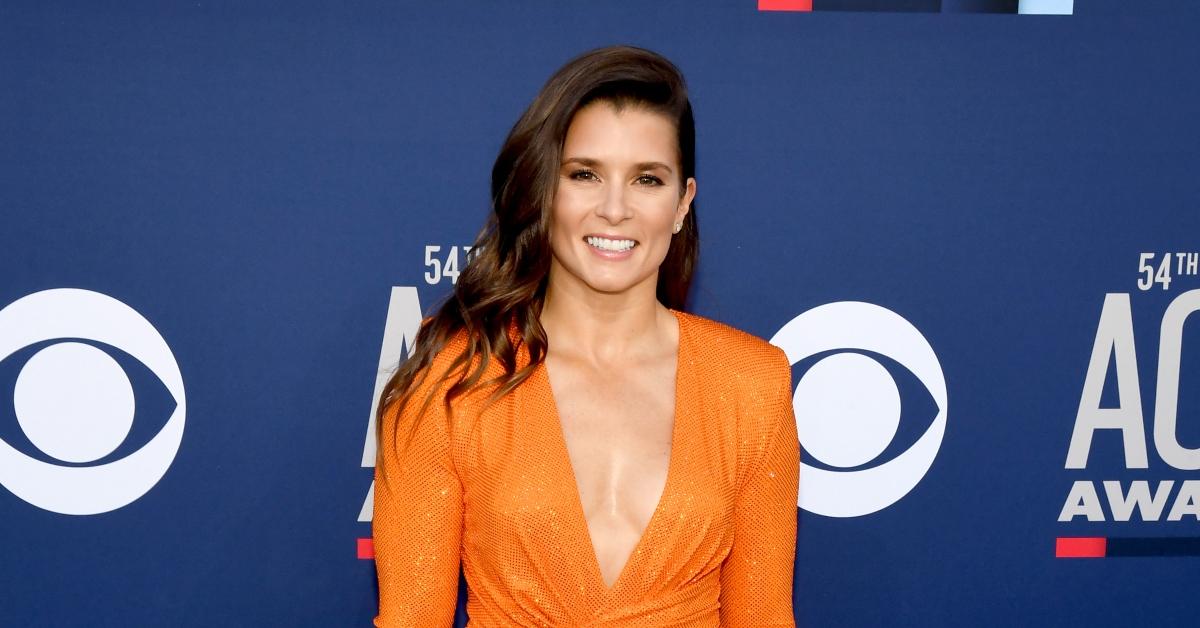 Former professional race car driver Danica Patrick and Aaron began dating in 2017; though, they did not go public with their relationship until the following year. Rumors started circulating that the couple had called it quits in July after fans began noticing that Danica no longer followed Aaron on Instagram. A rep for Danica confirmed the news that the couple decided to pull the plug on their almost three-year relationship.
Olivia Munn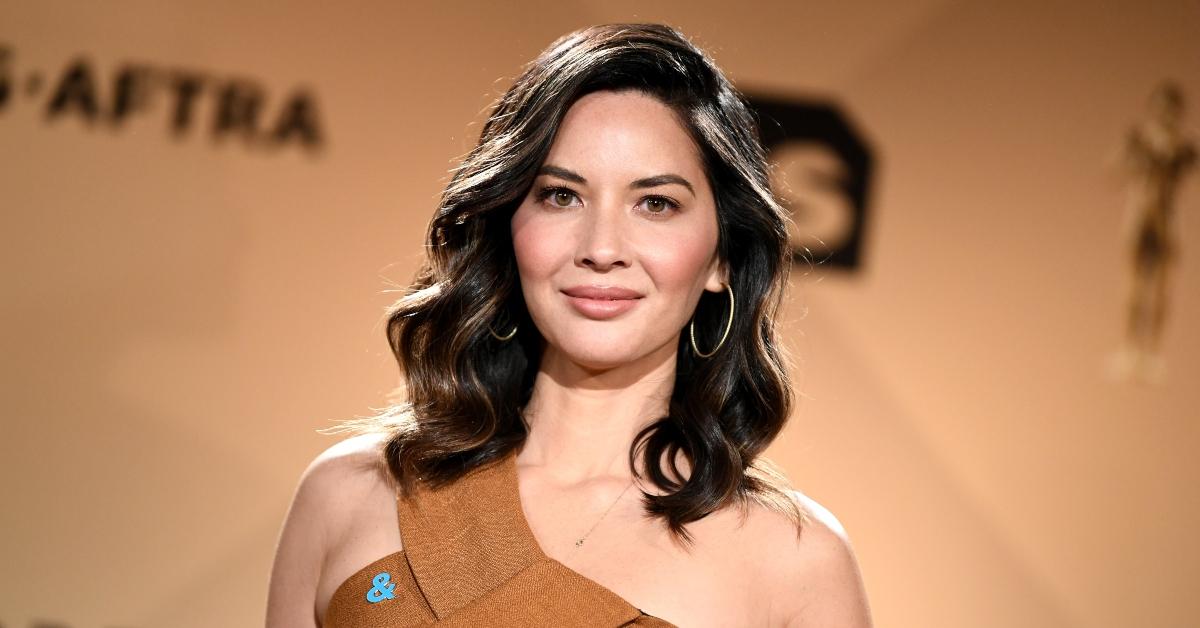 Aaron and his ex Olivia Munn were involved in a three-year romance that was riddled with accusations, such as drama between the actress and the football star's family. Following their split, both parties addressed what went wrong in their romance without being too specific.
"When you are living out a relationship in the public eye, it's definitely … it's difficult," Aaron explained to ESPN about his romance with the X-Men actress. "It has some extra constraints, because you have other opinions about your relationship, how it affects your work and, you know, just some inappropriate connections." Though, he stayed mum on his family drama.
However, Olivia opened up to Andy Cohen on his Sirius XM radio series in 2018 about the rift between Aaron and his parents and siblings.
"Before he and I started dating he hadn't spoken to the parents and one brother for, like, eight months before we started dating," she said. "And actually I remember my last day on The Newsroom … I spent the day in my trailer just encouraging him to have an honest conversation with your parents, and we just kind of did bullet points." 
Olivia talked about the pressure her ex-boyfriend faced, stating, "I do believe that family and fame and success can be really complicated if their dreams are connected to your success." She added, "I don't think either side of the road is clean, but I do think it's not OK when you try to stand on someone's shoulders and then throw dirt in their face, which is what I think they did with him."
Destiny Newton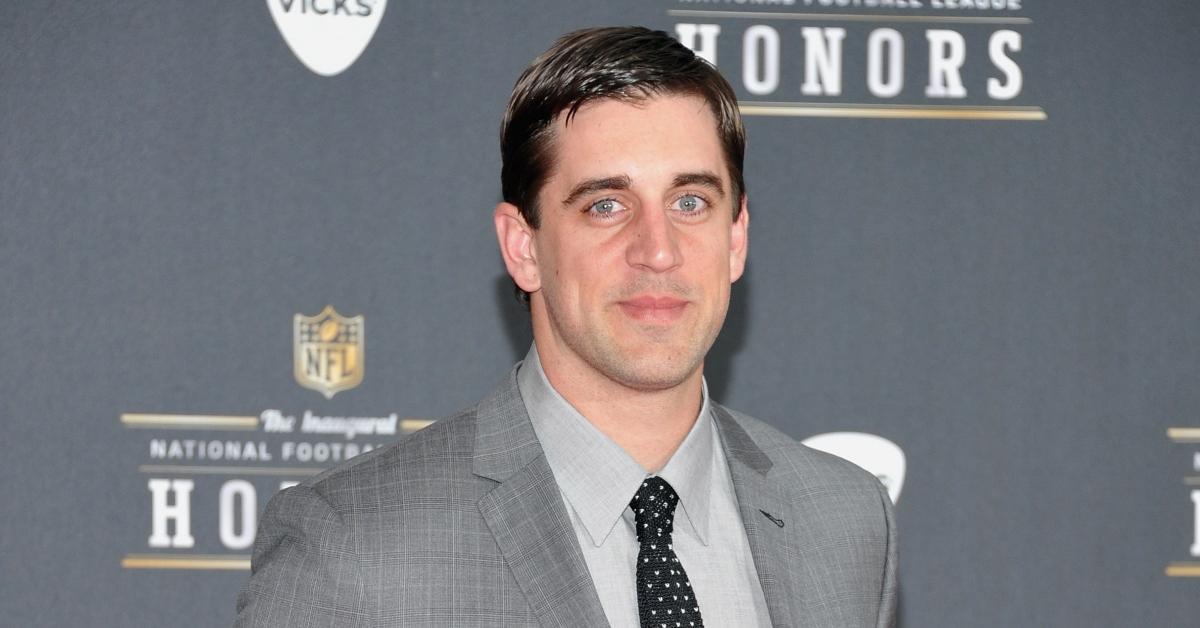 According to numerous reports, Aaron was dating his longtime childhood friend Destiny Newton. The two reportedly met at church camp and rumors of an engagement ring surfaced in 2012. Though the two didn't publicly announce the split, clearly it didn't work out in the end.
Jessica Szohr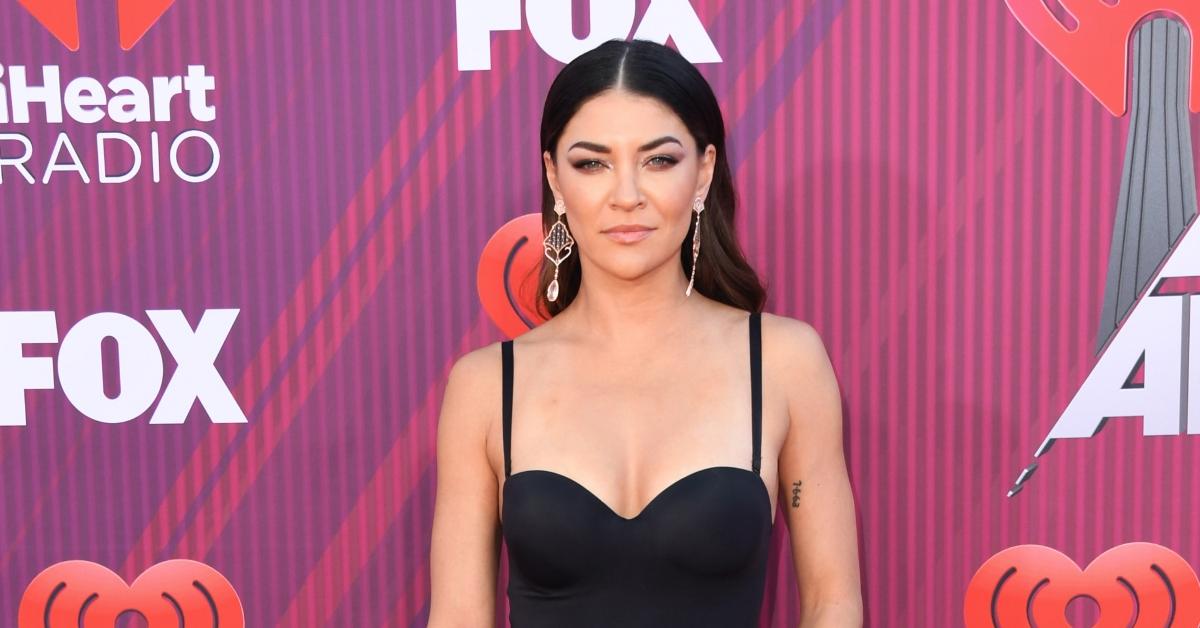 Aaron reportedly dated Gossip Girl star Jessica Szohr in 2011 and then again in 2014. At the time of their reconciliation, an insider told Us Weekly, "They got back together over the holidays. They spent New Years together with a bunch of mutual friends." 
Adding, "They broke up [initially] because her schedule was crazy for a while and they just couldn't stay together in that situation but now they have been spending their free time together and things feel good. They fell right back into it." 
Though the romance seemed short-lived and they ended their relationship once again.
Hillary Scott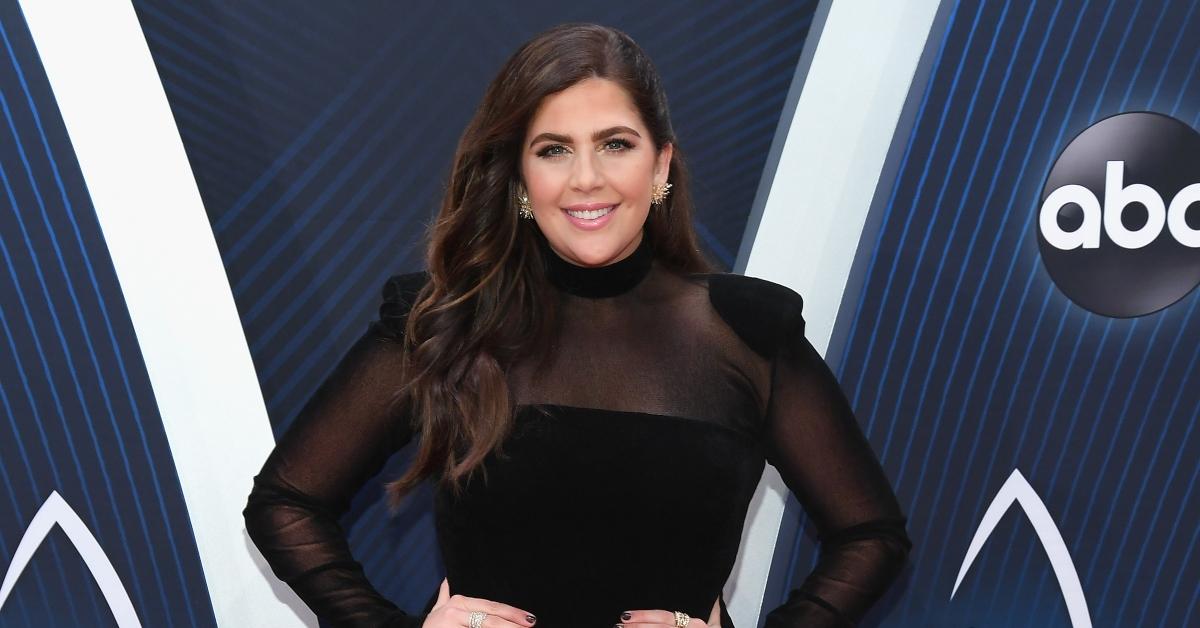 In 2010, Aaron was rumored to be dating Lady A (formerly known as Lady Antebellum) singer Hillary Scott. The two reportedly dated from April until June 2010. Well, we wonder if the football star was the inspiration behind any of the band's songs.