Want to know how much your Fortnite account is worth? Your Fortnite account might be worth a lot, read on to find out more.
The popular online battle royale game Fortnite has seen numerous collaborations with just about every big-name franchise, giving players new and rare limited-edition skins to collect and wear while they play.
Many of these skins are only available for a limited amount of time — and if you don't get them before they're gone, some won't appear again.
Because of this, it's safe to assume that some of the older Fortnite accounts are worth quite a bit of money — especially if you've poured a decent number of V-Bucks into your account. But how do you find out how much your Fortnite account is worth? Thankfully, it's a pretty easy process to get an answer.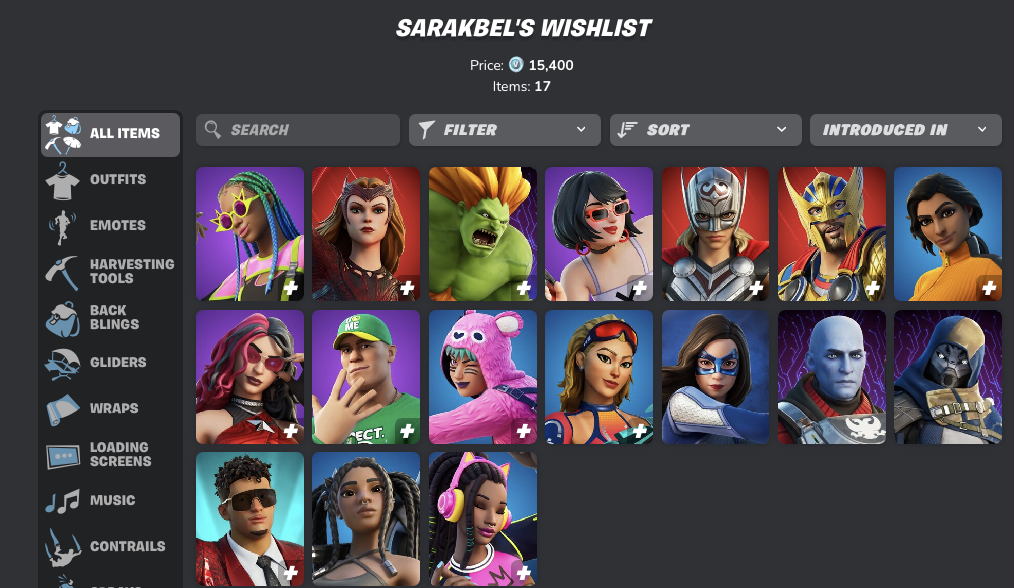 How to find out what your 'Fortnite' account is worth.
If you're one of the players who has been around since Fortnite's earliest days, then you may have a lot of money invested into your account. While you could look into your purchase history to see how much money you've spent on the game, that doesn't include a breakdown of the in-game items you were able to snag for free.
Unfortunately, there is no automated way to get a concrete price on your Fortnite account, though there are some ways for you to tally up the total.
If you go to Fortnite.gg and make a free account, it gives you the ability to add up all of the items in your inventory currently. To do this, go to the "Locker" function on your account and add all of the items on your inventory to your "Wishlist." This, of course, will take some time — especially if you have rare skins dating back to some of the game's earliest seasons. Thankfully, you can sort the cosmetic items by what season they were made available to make this process a bit easier.
my Fortnite account probably got $1000 worth of skins I'm never getting back— Published Author (@Pendingauthor) December 1, 2020
Once you've done this, open up your wishlist and there should be an amount listed at the top that tallies up the number of V-Bucks your inventory is worth. Since there isn't a way to add the skins and items that come as part of the game's battle pass, you should add 950 V-Buck to this total for every Battle Pass you've had.
Since 1,000 V-Bucks can be bought for $7.99, all you have to do is do some simple math to know how much your account is worth.
Can you sell your 'Fortnite' account?
Now that you know how much your Fortnite account is worth, you may be considering selling it to the highest bidder, but can you really auction it off?
While there are plenty of sites online that will advertise a way for you to sell you account or some of your rarer in-game items, Epic Games strictly prohibits users to auction off their profiles.
According to the company's Terms of Service, "users do not own their accounts, and gifting or otherwise transferring of accounts or access keys is prohibited."
As doing so is a violation of Epic Games' Terms of Service, choosing to sell your account could result in it being banned, and further disciplinary action may be taken by the company as it sees fit.