Who is the most beautiful Filipino woman? Check out this list of the top 10 most beautiful Philippine women in 2022.
Women are the most beautiful creation of God on the earth. There are countless beautiful women in the world but the beauty of Filipino women is something beyond special.
The Philippines is broadly famous for beautiful beaches, islands, mountains, historic sites, and delicious fruits. Besides this, the Philippines is also famous for its hot and beautiful women.
The following top ten most beautiful women of the Philippines are such perfect examples of it. Lets's run down the list and tell us the name of your favorite beautiful Filipino woman in the comment section.
Top 10 Most Beautiful Filipino Women in 2022
10. Laura Lehmann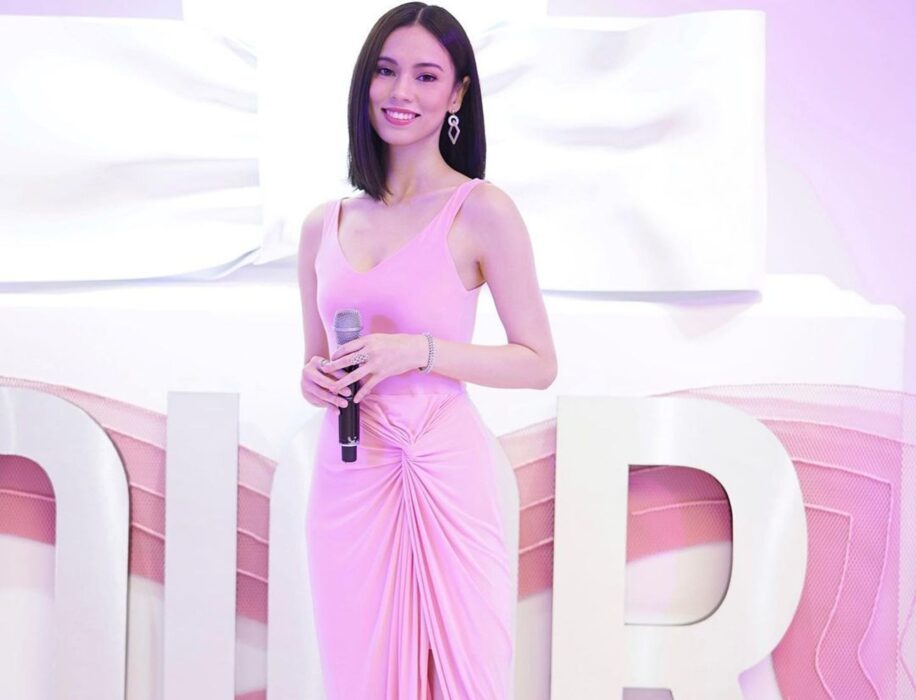 Laura Lehmann is an actress, model, TV Host, and  Miss World Philippines 2017. She was born on 16 July 1994 in Makati, Philippines. She was the first runner-up in Binibining Pilipinas in 2014 and won beauty with a purpose and Top 40 place in 2017 Miss World. That's why she is considered one of the most beautiful women in the Philippines.
Lehmann did films The annulment, Elise, and several shows as a TV Host like Upfront at the UAAP and Shakey s V- League. In 2020 this beautiful Philippines model became a host of One Sports and under a management contract with GMA Network. She married Von Pessumal in 2021 and currently has 192k followers on Instagram.
9. Katarina Rodriguez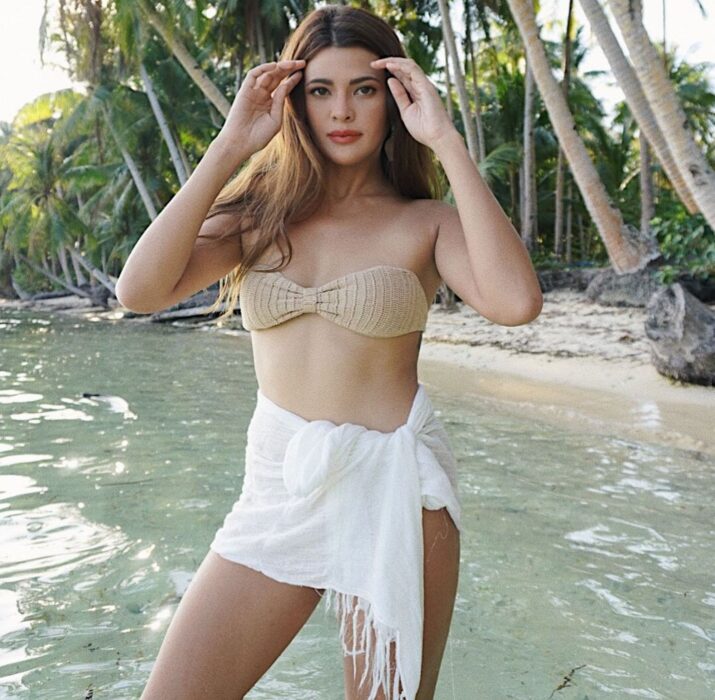 Katarina Rodriguez is a Filipino actress, model, and athlete by profession. She was born on 1 August 1992 in Orlando to Philipino origin parents. After school, she along with her family shifted to the Philippines.
Rodriguez is 5ft 7in tall and has light brown eyes and brown hair with a beautiful face and attractive figure size. Undoubtedly she is also one of the most beautiful Filipino women in 2022 as she has won multiple beauty pageant titles. She has been crowned the title of Miss World Philippines in 2018. She is also title holder of Binibining Pilipinas Intercontinental 2017. Besides that, this Filipino beauty queen placed 3rd in the TV show Asia's next top model (2nd season) in 2014 and grew famous across the world. She endorses numerous top brands, advocating for HIV, Peace and is an ambassador of Save the Children Philippines. She is married to Niño Barbers and has a son.
8. Mutya Johanna Datul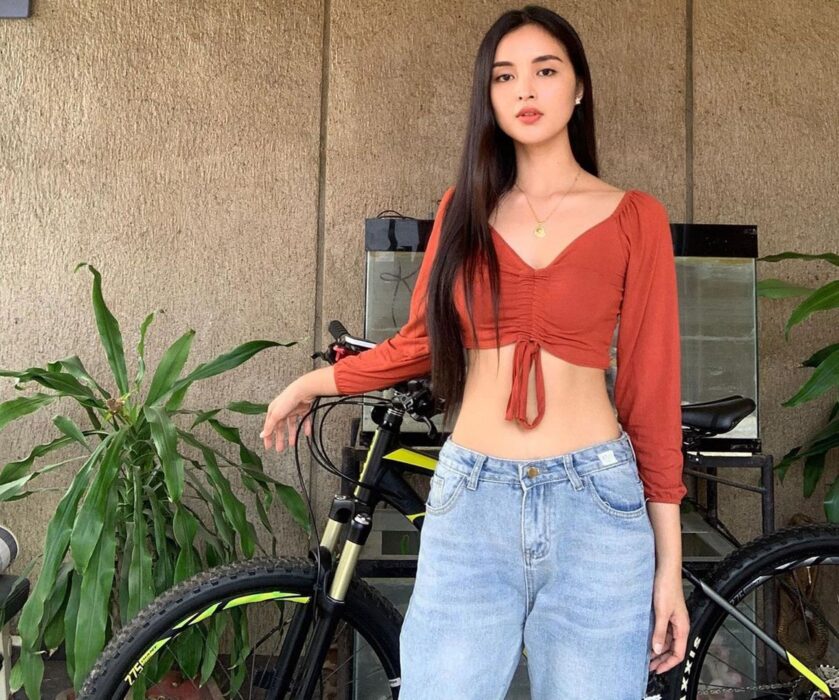 Mutual Johanna Datul is another beautiful Filipino woman from the domain of acting and modeling. She has been also a beauty pageant titleholder who has crowned the title of Binibining Pilipinas Supranational in 2013. She was the first-ever winner of the Miss Supranatural title in 2013 from Asia and the Philippines and title holder to date.
Datul has a remarkable personality and grounded nature making her more attractive to her fans. After winning the title, she made appearances in television and films such as Sleezebag cheaters, Indak, and Luv U. She is a representative of Thailand Mister and Miss Supranational 2022 as a judge. Besides, she has an association with Viva Films Talent and soon stars in Sanngano, Sangago at Sanggwapo.
7. Kelsey Merritt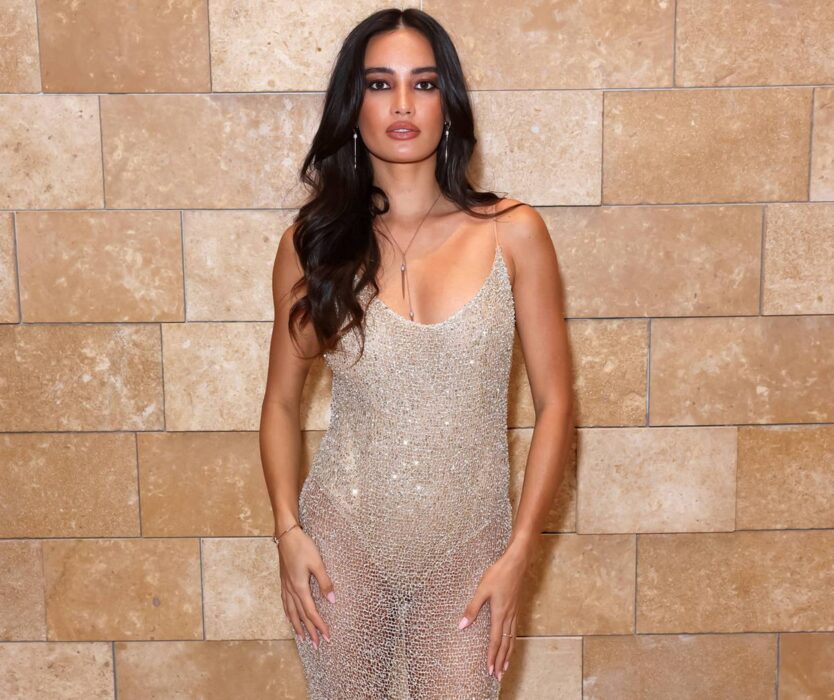 Kelsey Alaine Merritt is a famous Filipino-American model. She was born on 1 October 1996 in the Philippines. She is the first Filipino woman to walk in the Victoria's Secret Fashion Show and to portray in the pages of the American magazine Sports Illustrated Swimsuit Issue. Indeed, she truly deserves the 7th spot in this of the top 10 most beautiful Filipino women in 2022.
Merritt completed her studies in the Philippines and her modeling assignments in New York simultaneously. Later, moving to New York and signing Wilhelmina. In 2019 she made her association with The Society in New York by appearing in Sports magazine. She is in contract with Viva Artist Agency from June 2020.
6. Rabiya Mateo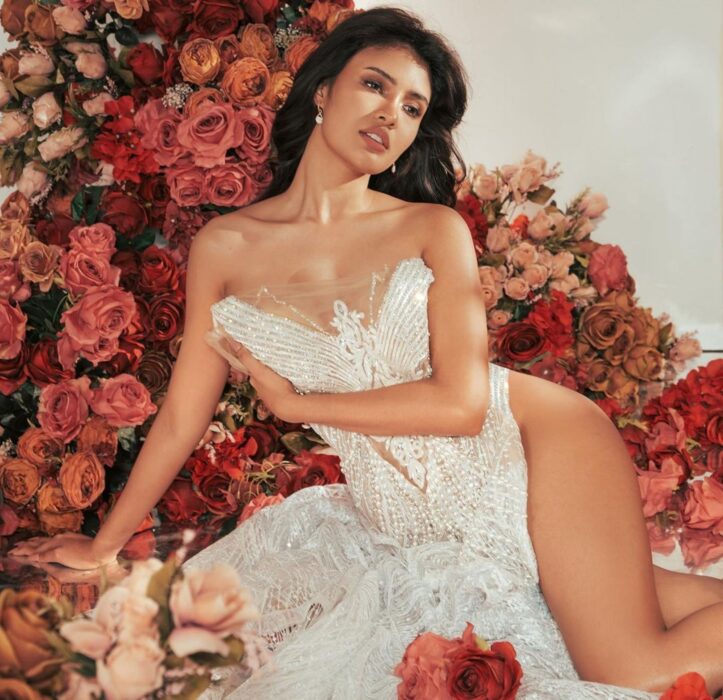 We can't ignore the Miss Universe Philippines, Rabiya Mateo while listing the most beautiful women in the Philippines 2022. She has also been the winner of Miss Iloilo Universe 2020. By profession, she is an actress, and model who was born on 14 November 1996. She was in the Top 21 in Miss Universe 2020 and the first to represent the Philippines during the Covid.19 period. She is a phenomenal woman with a heartfelt beauty.
Mateo is in contract with Geo Network from 2021 and made appearances in KMJS: Gabi ng Lagim IX, Wish ko Lang: Magkaibigan and Agimat ng Agila. She holds a bachelor's degree in physical therapy and works as a lecturer and reviewer in Manila. She has 2.4m followers on Instagram and is currently dating actor Jeric Gonzales.
5. Janella Salvador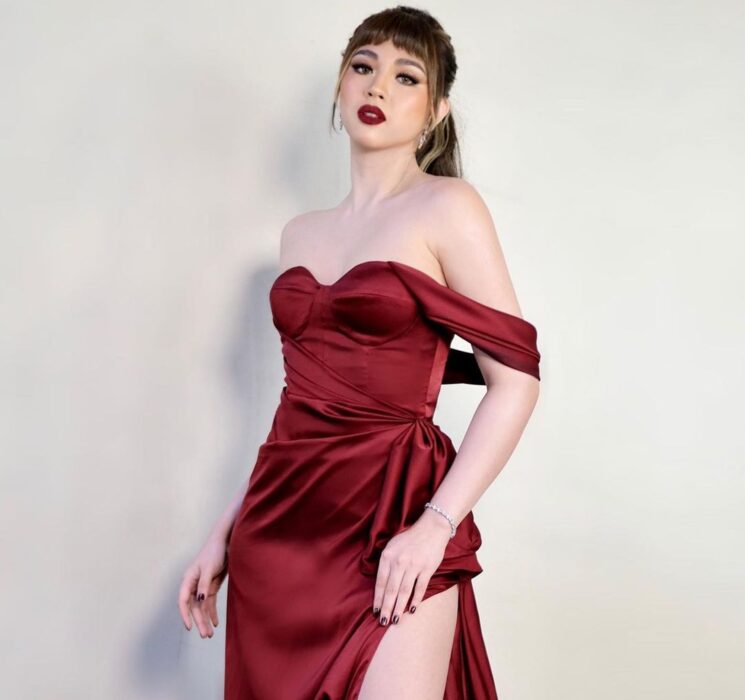 Janella Maxine Desiderio Salvador is an actress, model, singer, and songwriter born in the Philippines. She became one of the youngest faces of Garnier skincare. She is widely famous as one of the hottest and most beautiful Filipino women in 2022. Her debut, Be Careful with my heart is a hit TV drama garnering fame and popularity had a run from 2012-to 2014. She has contract agreements with Star Magic and Regal Entertainment from 2014 to till date.
Salvador has made appearances on numerous TV, films, and digital series such as The Heiress, U-Turn, Click, like, share- Barter, and Mars Revelos Darna. The killer bride actress has 2.6m followers on Facebook and 7.3m Instagram followers.
4. Ivana Alawi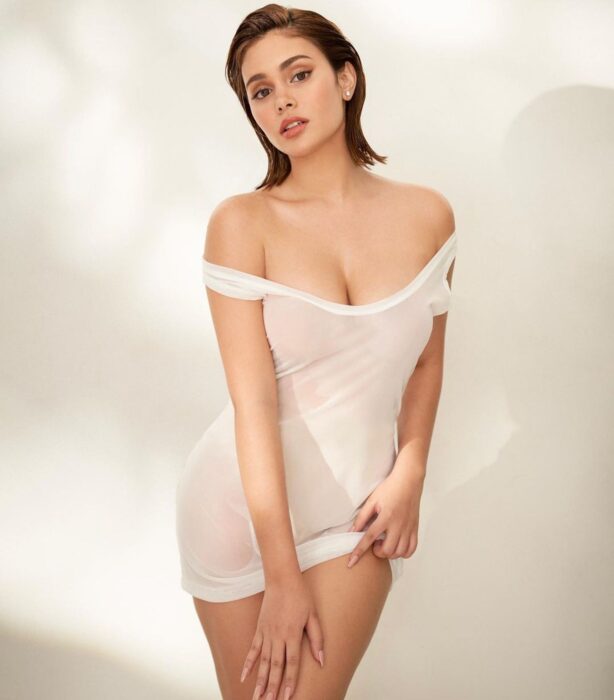 The 4th place for the most beautiful Filipino woman goes to Mariam Alawi. She is an actress, model, YouTuber, and singer. Her debut appearance in GMA 7s Star Struck landed her in the Top 22, later signing with GMA center and Star Music. She has featured in films, TV shows, and music videos such as Open, A Family Affair, Sitsit, and Inferno.
Alawi has a YouTube channel with one of the highest views and 15.5 M subscribers in the Philippines. This Filipino beauty regularly updates with her gorgeous pics and vlogs and continues to engage her fans. She owns a skincare brand by the name of Ivana Skin where she showcases beauty tips and products.
3. Julia Barretto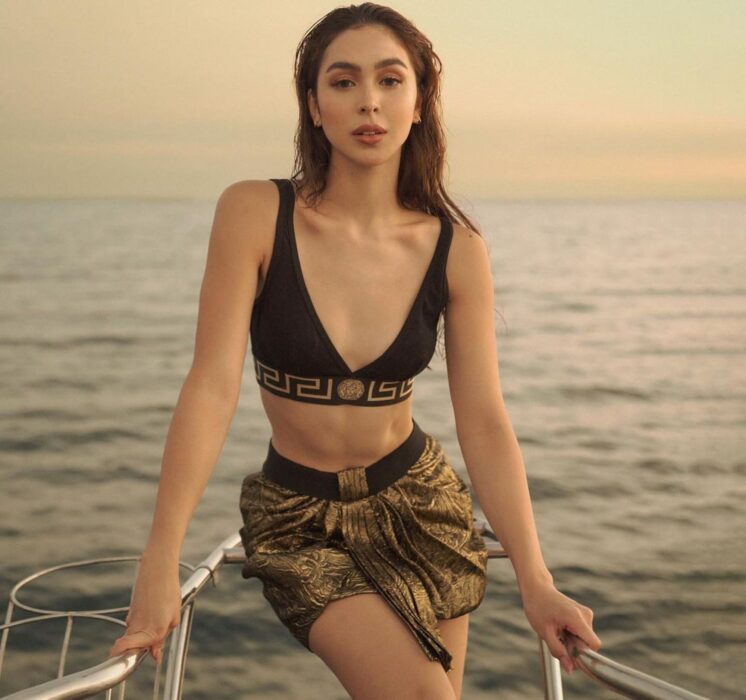 Julia Barretto is a model and actress born in the Philippines in 1997. She rose to fame with Kokey, later signing with Star Magic conquering awards, top-notch films, and series. She has numerous TV series and films in her name including Block Z, Bahayna Pula, I am U, Masked singer, and Between Maybes.
This beautiful woman of the Philippines is particular about physical and mental health and promotes a healthy lifestyle and workouts. From 2021 she is in contract with Viva Artist Agency, parting with Star Magic. Barretto has over 11m Instagram followers and 3m Facebook followers and is currently dating actor Gerald Anderson.
2. Liza Soberano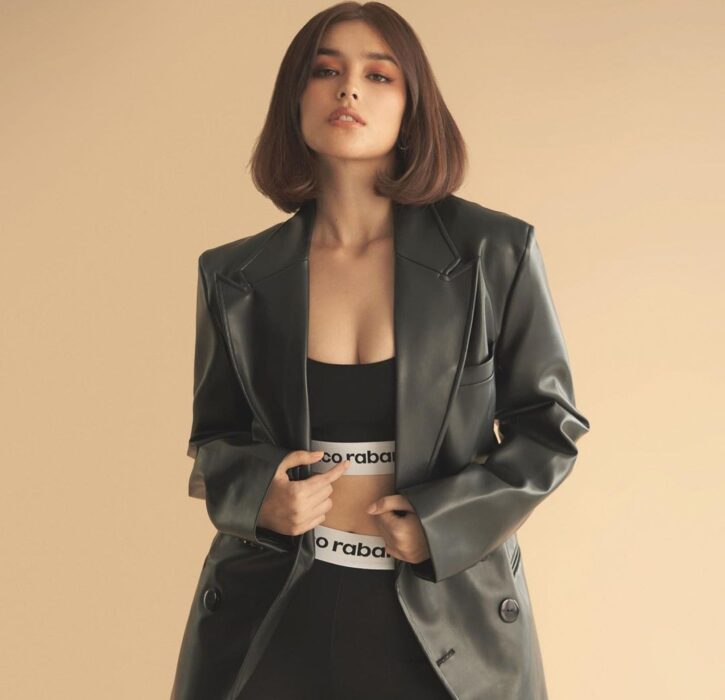 One of the hottest actresses in the world Liza Soberano comes at 2nd place in this list of the most beautiful Filipino women in 2022. She was born on 4 January 1998 in California, the United States. She is a Filipino-American model, actress, singer, and Influencer.
Soberano was brought up in the US by her mother and permanently moved to the Philippines when she was 10 to live with her father. This beautiful actress from the Philippines has a credit in various Television shows and films such as Just the Way You Are, Make it with You, and Bagani. She is the first in the 100 most beautiful faces of 2017 and the most admirable woman in the Philippines in 2018.
Liza, one of the most beautiful faces in the Philippines, is keen on pursuing her Hollywood dreams. Hanley is dating Enrique Gil actor and a singer by profession.
1. Silvia Cortesi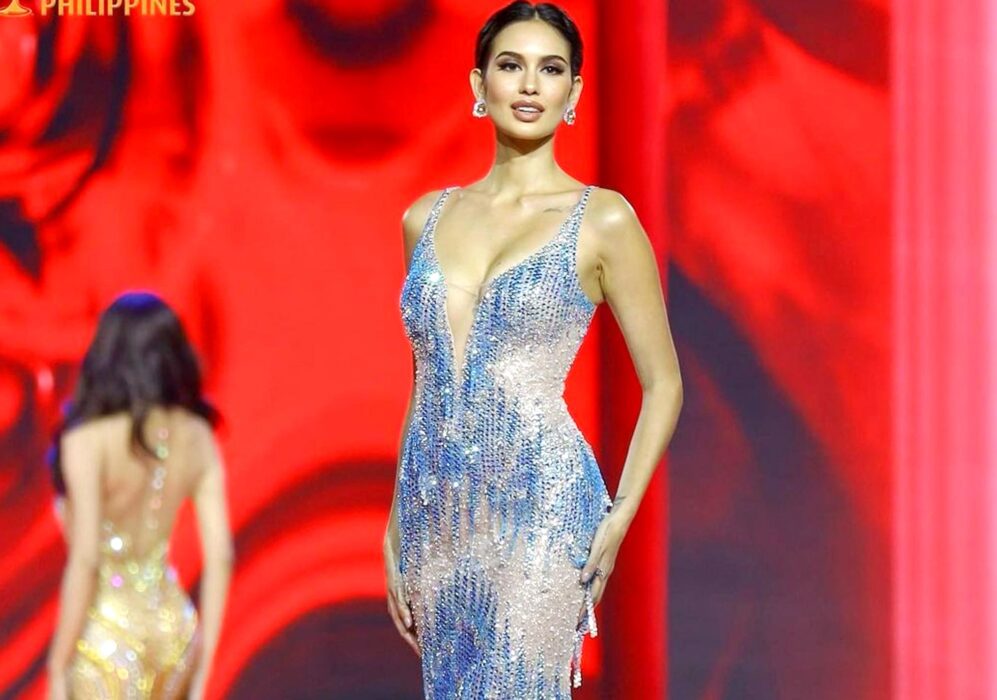 Silvia Cortesi is the leading most beautiful Filipino woman in 2022. She was born on 15 December 1997 in Pasay, Philippines. This Filipino beauty is a model and winner of Miss Universe Philippines 2022. She debuted in modeling in Italy, winning Miss Earth Philippines 2018 in Rome and later moving to the Philippines.
Cortesi is the third Filipino winner of two national titles, Miss Earth and Univers. She made appearances in numerous magazines recently gracing a fashion shoot donning the Cinderella character. Apart from modeling, Cortesi is keen to complete her Bachelor's degree in real estate management by gaining her real estate license in the Philippines. She will be representing the Philippines in Miss Universe 2022 pageant in December. Silvia is dating Matthew Custodio, a national football player in the Philippines.