Are you searching for the hottest female fitness models in India? If yes, see this list of the top 10 hottest Indian fitness models today.
Staying fit and healthy is the new trend in India. When it comes to fitness, Indian female models are never behind. There are some hot fitness models in India who truly inspire girls and women to be fit and stay strong. Following shortlisted Indian female fitness models is such a perfect example of it. Let's run down the list and tell us your favorite hottest Indian fitness model name in the comment section.
Top 10 Hottest Indian Fitness Models in 2022
10. Yashmeen Manak Chauhan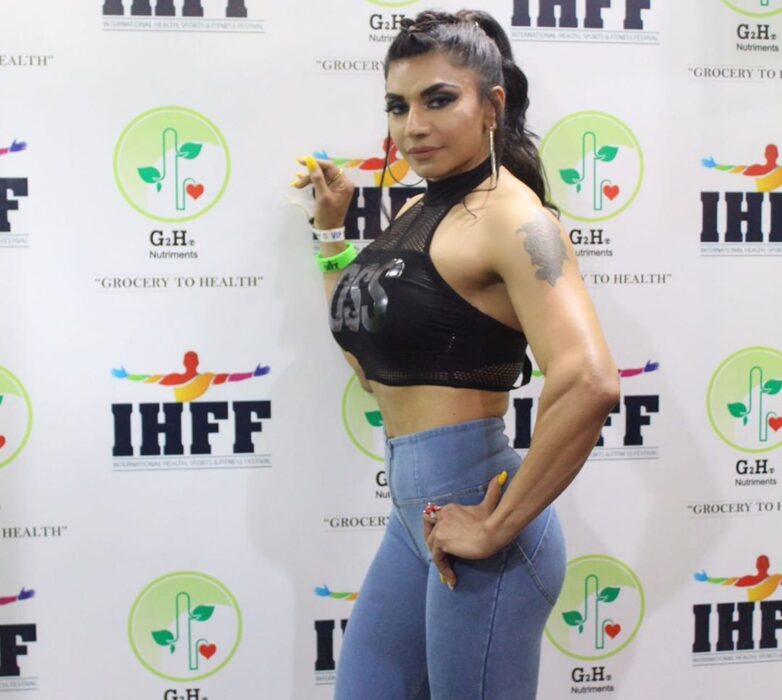 Yashmeen Manak Chauhan is an Indian female pro bodybuilder, entrepreneur, fitness model, and instructor. She was born on 21st March 1979 in Delhi, India. She is one of the hottest Indian fitness models in 2022, achieving gold medals in two categories Women's Physique and the other in Women's Fitness.
Yashmeen is now the owner of a gym in Gurgoan called Sculpt, which trains 300+ students (boys and girls) each month. She has been in bodybuilding for over 17 years, breaking records in 160kg weightlifting, and has won Mrs. India Gladrags' best body title in 2005. Besides, she was also the title holder of IFBB Miss India and IFBB Miss Asia Bronze in 2016. She has thousands of followers on Facebook and Instagram.
9. Ankita Singh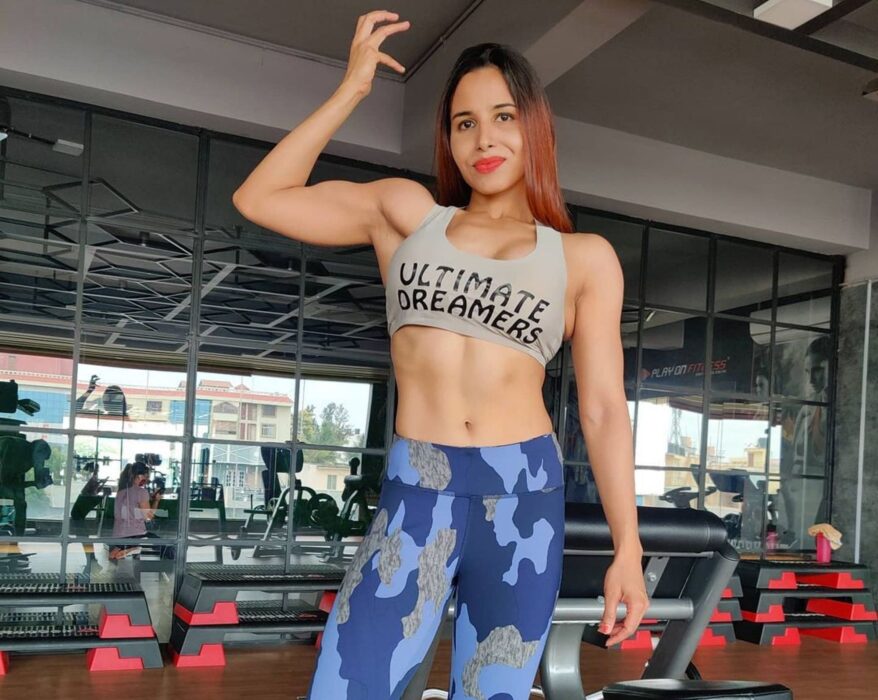 Ankita Singh is an Indian female fitness model, influencer, and social media celebrity. She is a fitness enthusiast and inspires others to stay fit and strong. She was born in 1997 in Karnataka, Bangalore India, and has been crowned the title of Miss Karnataka. As of now, she is one of the hottest fitness models in India.
Her major earning sources included advertisements, fitness training, and modeling. Her hot and bold pictures keep engaging her followers on social media platforms. She promotes several beauty products and collaborated with various reputed brands like Snapdeal, Amazon, etc. Apart from modeling, she is interested in dancing, acting, blogging, and traveling. She maintains her perfect physique that reflects in her gorgeous appearance.
8. Anjali Kapoor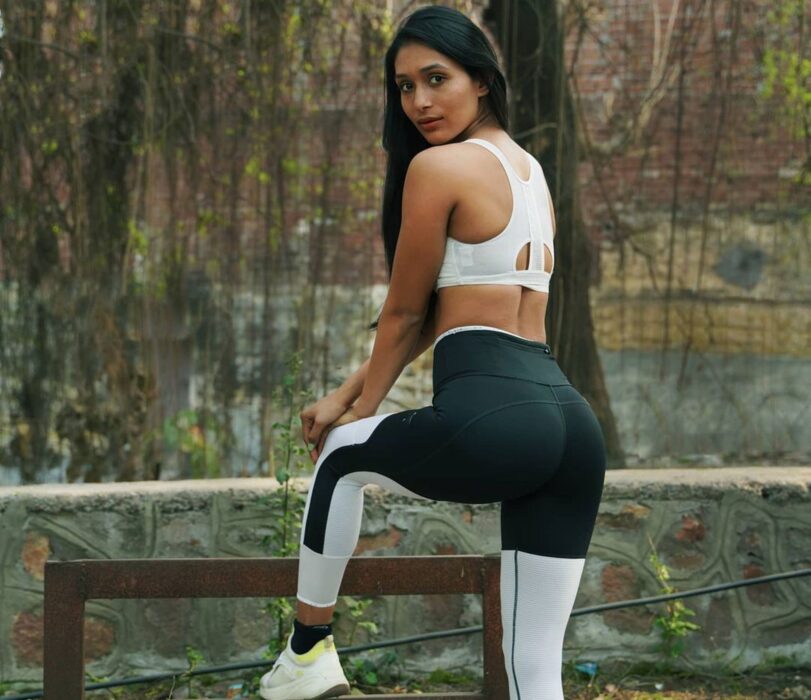 Anjali Kapoor is a well-known fitness model, a certified Gold gym trainer, a yoga enthusiast, a vlogger, and a social media influencer. This 1994 Delhi-born fitness model generated an enormous following from social media accounts. She is a new rising star in the fitness modeling industry and is regarded among the hottest Indian fitness models.
Also, she is a Yoga master and athlete who also has perfection in MMA and aerobics. She is a fitness buff and enjoys travel, gym, acting, and vlogging other than modeling. She promotes several beauty products and has partnerships with reputed brands garnering popularity.
7. Shivani Gupta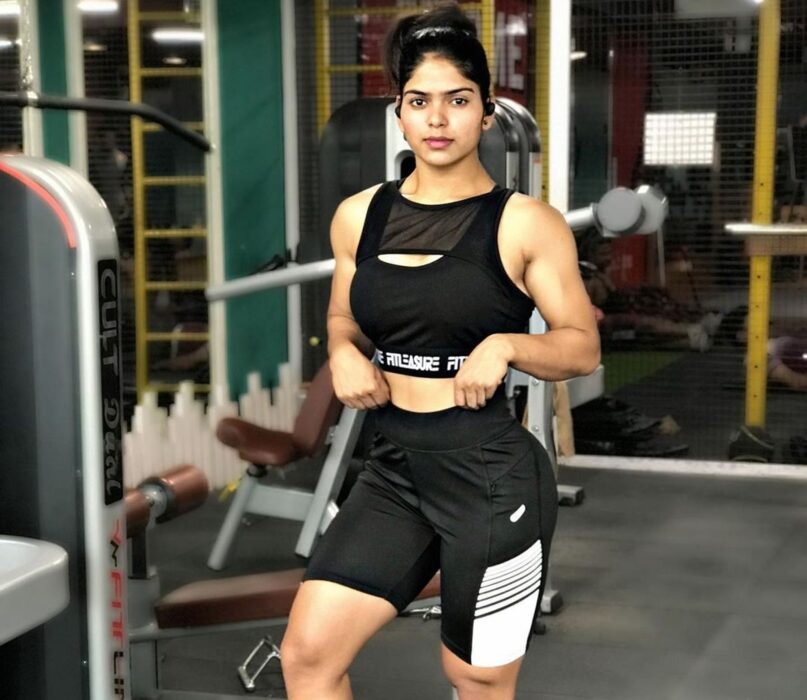 Shivani Gupta is a highly acclaimed bodybuilder, model, fitness instructor, influencer, and social media influencer in India. She gained impressive popularity in a quick time in the fitness world. She was born on 12 October 1994 in Delhi, India.
The winner of Ms. Asia (Bronze) and Ms. Delhi(YMCA) in 2019 has the medal of Ms. Asia and Ms. Vijay Classic as Silver and Gold. This hot Indian fitness model enjoys a massive following of over 1.4 Million on Instagram. She is a National Youth Icon actively training students online and offline and owns a YouTube channel with over 1 Lakh Subscribers. She promotes several brands of health supplements and fitness-related products.
6. Shweta Rathore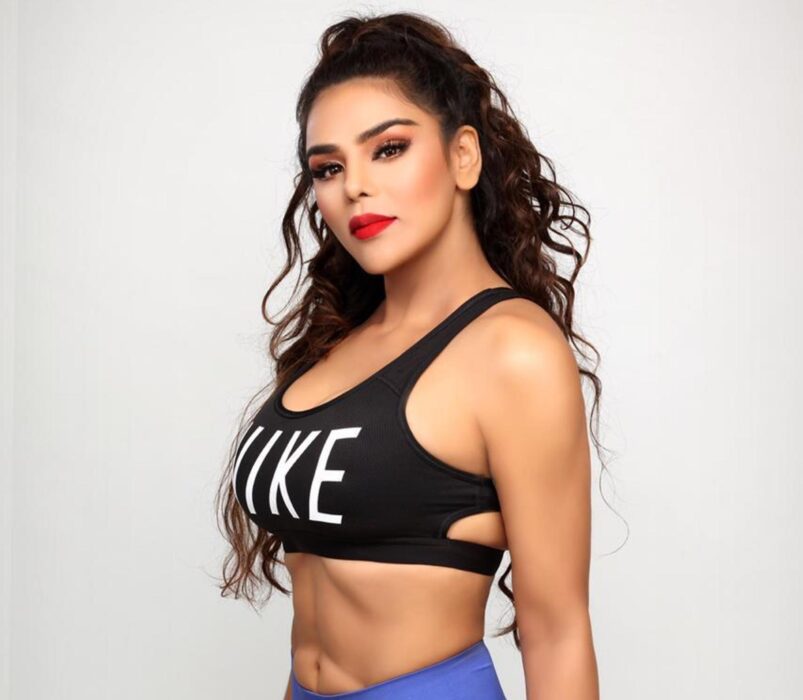 Shweta Rathore is another one of the most famous and hottest female fitness models in India in 2022. She is an international athlete, engineer, and owner of Fitness Forever Pvt ltd. She was the first Indian female to win a medal (Bronze) in 2014, followed by the Miss World title for Fitness Physique in the same year. In 2015 this 49th Asian champion won Miss India Physique Sports Champion for three consecutive years 2015, 2016, and 2017 creating a hat trick. Shweta is the first ambassador from India for Muscletech, and she also promotes the Avvatar brand. Along with being a Fitness freak, Shweta is the President of Gods' Beautiful Child, an NGO she owns.
5. Pavi Padukone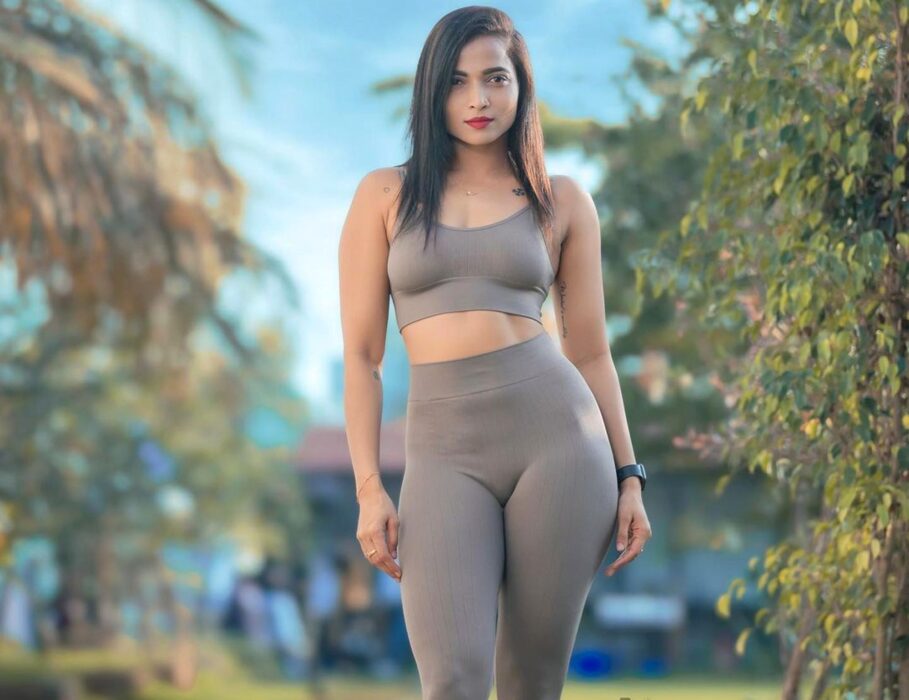 Pavi Padukone is a bodybuilder, model, certified fitness coach, and Yoga tutor. While talking about the top 10 hottest Indian fitness models, she comes in the 5th spot. She has participated in several Multinational championships representing India, such as INBA Women's Physique in 2018 and INBA Bikini Diva Asia, Olympia in 2019.
This Indian female fitness model is a Brand Ambassador at kickass.fit and Onelifeindia while appearing in multiple music videos, short films, and commercials. She has broad knowledge about nutrition and health, which she shares on her social media handles along with her startling videos and pics.
4. Namrata Purohit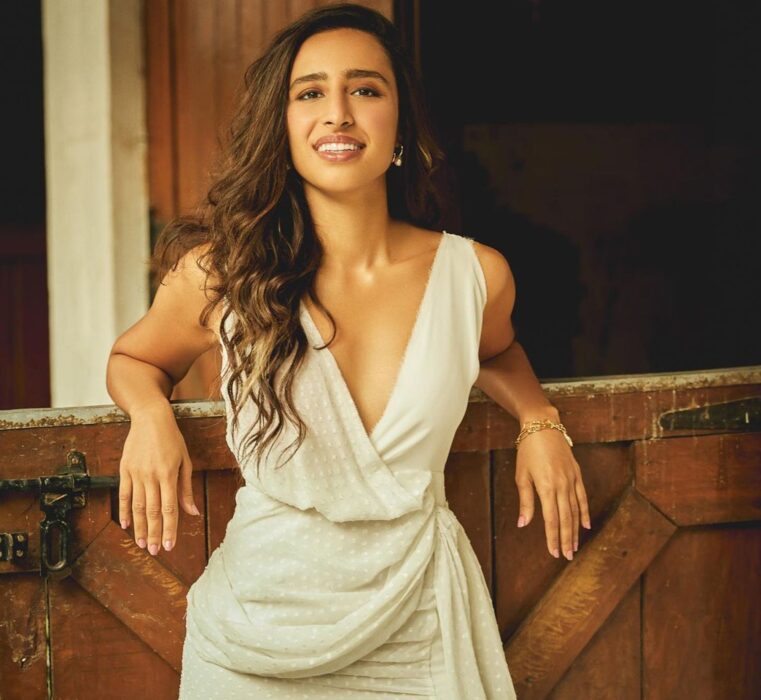 Namrata Purohit is a Pilates trainer, author, and celebrity fitness coach. She was born on 24 August 1993 in Mumbai, India. At age 16, she was the youngest Stott Pilates certified tutor internationally. Purohit co-owns a Pilates Studio with her father providing altitude training space and Pilates.
Namrata officially handles Femina Miss India participants and, in 2014, was assigned as an official coach for the Mumbai City team Fan Club with her father. The authorized Barre instructor tutors public personalities, Bollywood celebrities, and athletes from a very young age. Her book The Lazy Girl's Guide to Being Fit was in stores when she was just 21. She inspires millions of girls to stay fit and bold.
3. Richa Shah
Richa Shah comes at the 3rd spot in the list of hottest Indian fitness models. She is also an actress, and lifestyle blogger by profession besides fitness model. She was born on 7 May 1990 in Mumbai, India. You can mark her hot pics, videos, and workout session on her social media accounts. She also endorses numerous brands.
Also, she has been in many modeling assignments and has a keen interest in the gym, yoga, and traveling. She has written several blogs about fitness and encourages audiences to keep themselves fit. This hot fitness model from India frequently travels to beautiful places such as the Maldives, Indonesia, and Bali and enjoys sharing her delightful experiences with her followers.
2. Aditi Mistry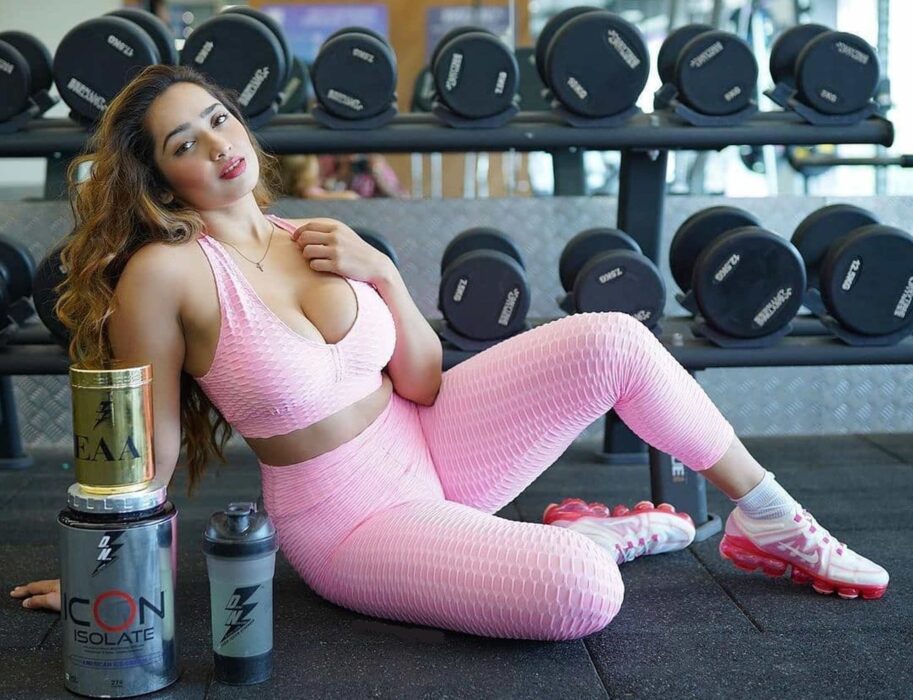 Aditi Mistry is another trending sexiest Indian female fitness model, trainer, and social media influencer. She maintains a hot figure and amazing fitness at the age of 21 only. She was born on 26th July 2000 in Gujarat, India. Extensively known for her stunning pics and fitness regime Aditi gained more than 01 Million followers on Instagram. This hot fitness model is in partnership with Sahil Khan, owner of Divine Nutrition, promoting the products on her handles.
Mistry is a fitness fanatic and heads to the gym regularly, apart from appearing in numerous shows as a model. She works on her body precisely, consuming the needed amount of proteins and training her physique 06 times per week, 03 times the upper body and the rest 03 times the lower body.
1. VJ Bani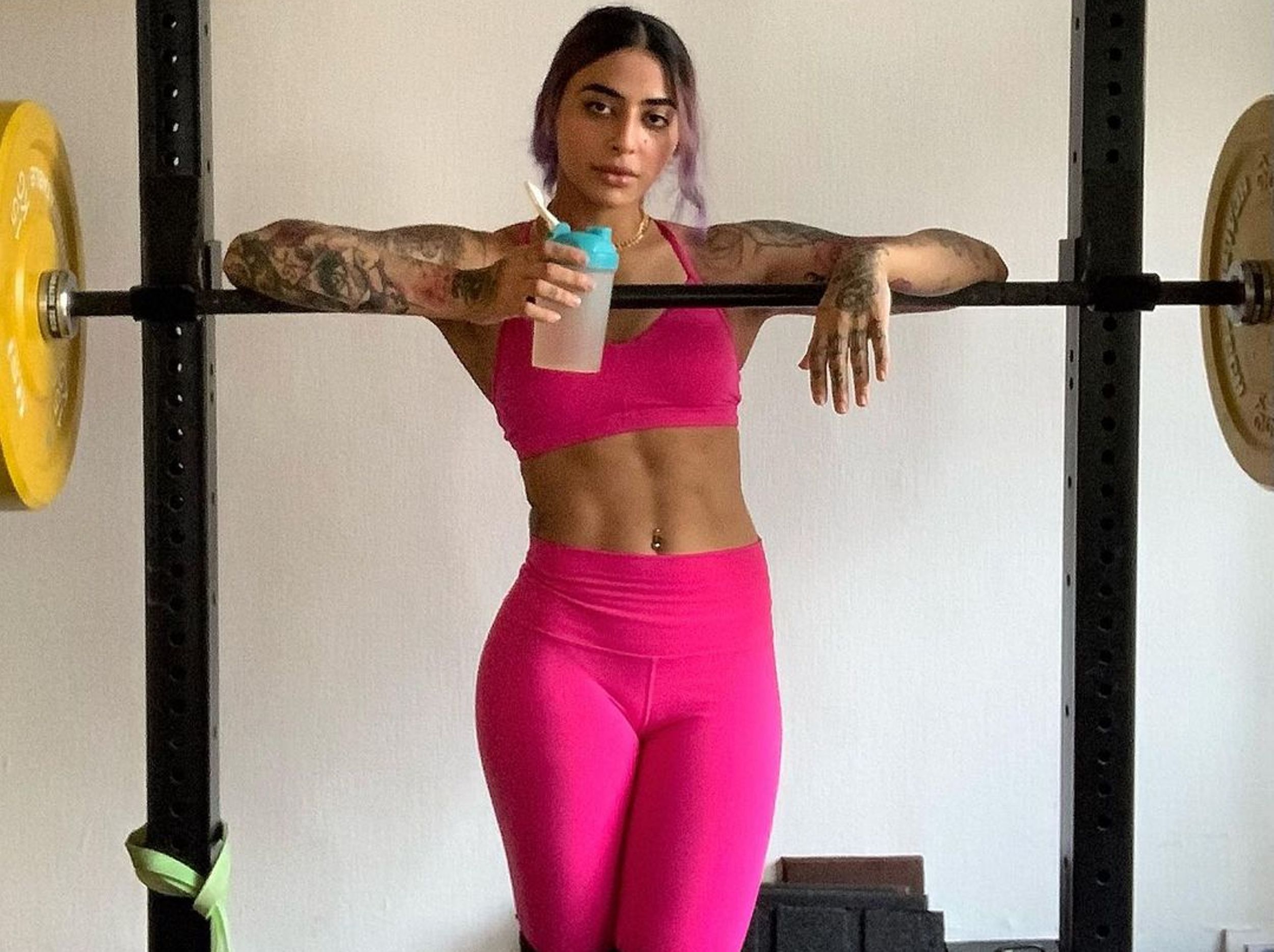 Gurbani Judge aka VJ Bani is widely famous as the most beautiful and hottest Indian fitness model as of now. She is also a former MTV India presenter, actor, and host. She was born on 29 November 1987 in Chandigarh, India.
VJ Bani is famous for her appearance in the 4th season of Fear Factor: Khatron Ke Khiladi and MTV Roadies and the 10th season of Bigg Boss. This hottest fitness model of India starred in films like Aap Kaa Surroor – The Real Luv Story, Zorawar, Thikka, and Four More Shots Please. She endorses Myprotein- a nutrition and sports company, and Mobifit, a fitness app. Her podcast on Spotify gives snippets of her fitness mantra. She engages millions of fans with her workout videos, and stunning pics on Instagram and Facebook.