Coy Gibbs, co-owner of Joe Gibbs Racing, suddenly died at the age of 49 – here's what he died off and more about his fortune.
Coy Gibbs, the son of five-time NASCAR Cup Series championship owner and Pro Football Hall of Famer Joe Gibbs, died unexpectedly on Sunday, Nov. 6, 2022. He was 49 years old.
What happened? Here's what we know about Coy Gibbs's cause of death.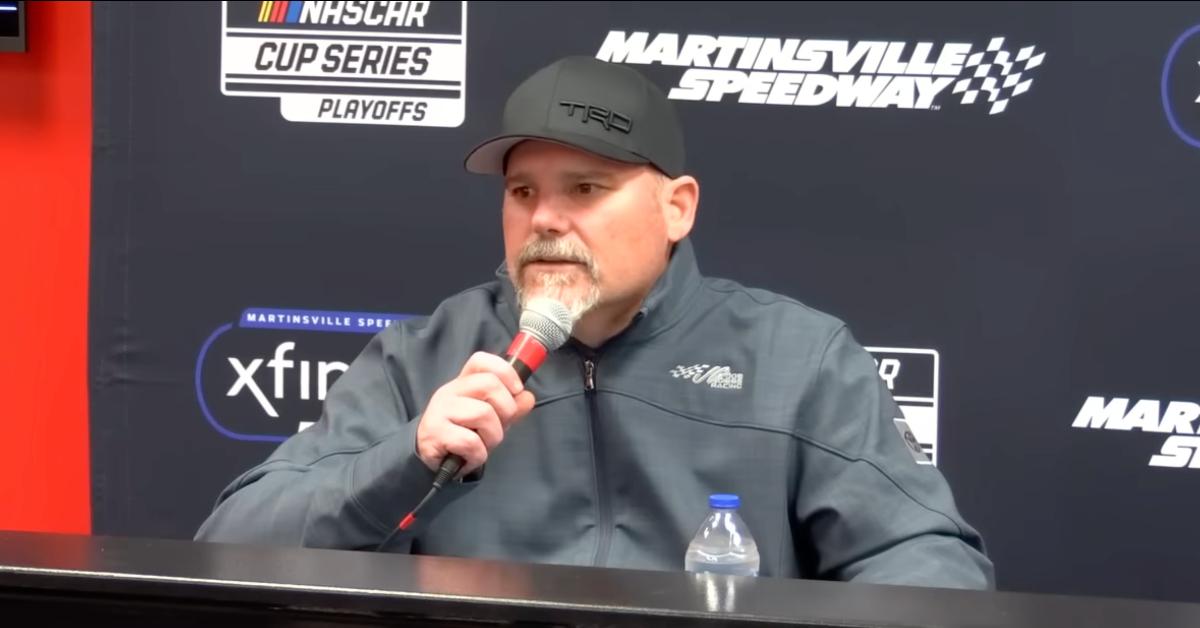 What was Coy Gibbs's cause of death?
On Nov. 6, 2022, Joe Gibbs Racing (JGR) took to social media to announce that co-owner Coy Gibbs had suddenly died. The cause of death hasn't been made public, but the stock car racing organization revealed Coy passed away in his sleep.
He died just hours after his 20-year-old son, Ty Gibbs, won the 2022 NASCAR Xfinity Series championship race.
Coy spoke of his son's accomplishment in a post-race press conference, stating (via NASCAR), "I think he's got skills, and he's determined. It definitely made me proud. I think it made my wife — we were both proud, just because he just hammered down and did his job. If he wants to do this for a living, he's going to learn how to do that."
Jim France, NASCAR chairman and CEO, also issued a statement regarding Coy's death: "We are heartbroken by the tragic loss of Coy Gibbs," he said. "On behalf of the France Family and all of NASCAR, I extend my deepest condolences to Joe, Pat, Heather, the Gibbs family and everyone at Joe Gibbs Racing on the loss of Coy, a true friend and racer."
The news of Coy Gibbs's death also shocked the NASCAR world on the day of the final race of the season. A moment of silence took place before the Cup championship at Phoenix Raceway. Ty Gibbs was initially scheduled to drive the No. 23 car for 23XI Racing but was replaced by driver Daniel Hemric due to "a family emergency."
JGR driver Christopher Bell, who finished 10th overall in his debut, addressed Coy's death following the race.
"You wake up this morning and you're racing for a championship, you're happy, you're elated, and then your world comes crashing down," he admitted (per ESPN). "Whenever you get news like that, it definitely puts it in perspective that there's much more to this outside of racing."
What was Coy Gibbs' net worth?
Coy Gibbs was an American football player and coach, and stock car racing driver who had a net worth of $5 million to 10 Million.
Our thoughts are with Coy's family, friends, and fans during this difficult time.