England's soccer team is called the Three Lions, but where did that name start?
Now that the FIFA World Cup is underway, there's plenty of attention on the English team, which could go home with its first World Cup trophy in decades. As fans begin to focus on the English team, though, some are also wondering about the nickname that has been attached to the squad, and where it comes from.
Why is England called The Three Lions?
England is far from the only team or player in this World Cup with a nickname, but some are wondering how the team came to be known as The Three Lions. As it turns out, the name comes from the three lions emblazoned on the team crest. The crest features three lions standing on top of one another with roses in between them, and it's been the team's crest since they first began playing against Scotland in the 19th century.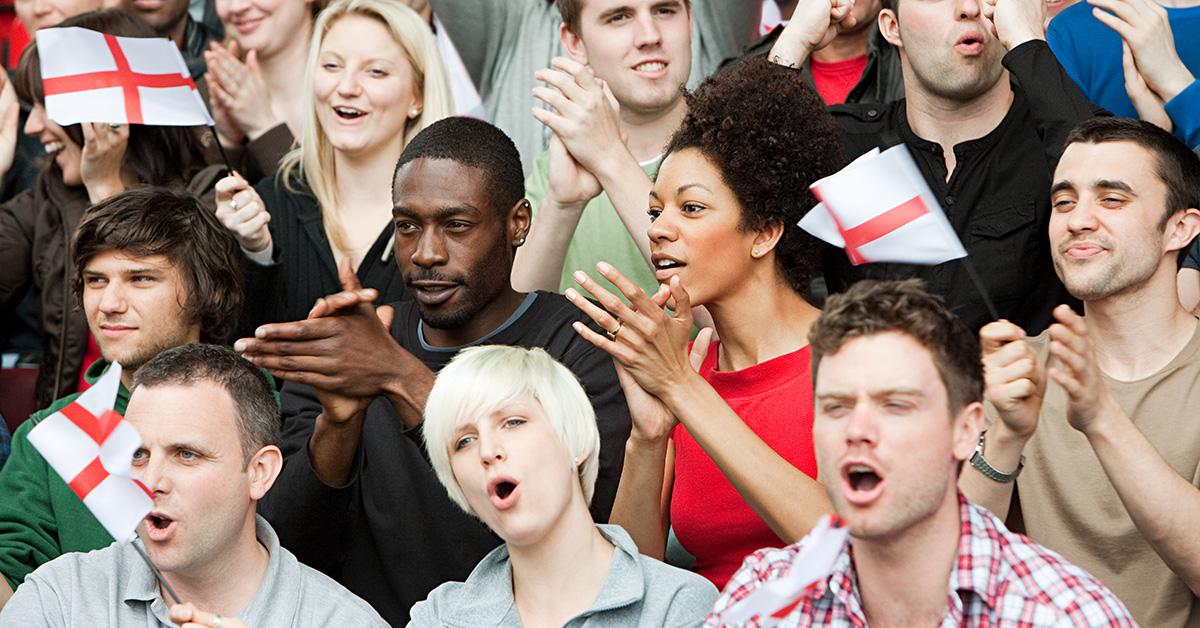 The lions actually come from British history and were once used on a flag against a red background in battle. There are three lions because King Henry I, Geoffrey Plantagenet (Count of Anjou), and King Henry II all used lions on their battle crests. When King Richard ascended to the throne, he combined each of their lions into a single symbol, creating the basis for the crest that is still used today.
What do the roses on the crest represent?
The roses are yet another nod to English history. They are meant to symbolize the War of the Roses between the Yorks and the Lancashires that was fought centuries ago. There's also a star on the crest that symbolizes the one World Cup victory England already has.
The Three Lions is part of a popular song.
Those in England who support their national team likely know that the Three Lions have also been memorialized in popular football songs like "The Three Lions (It's Coming Home)," which is explicitly about the team's battle for another World Cup trophy.
"It's coming home" has also become the slogan for the English team, as it's the country where the game of soccer was formally invented and the rules were written down.
Of course, England has not had the kind of success that other European teams have experienced in the decades since the World Cup began. Fans of the team are always hoping that their next great victory is just around the corner, and the team in this World Cup is certainly talented enough to compete.
Whether they'll ultimately get to leave with another championship is still a very open question, but in their game against Iran, they proved that they weren't being overhyped. If the World Cup does "come home" to England, there are going to be plenty of English fans thrilled by the victory.