Steelers legend Franco Harris died unexpectedly at 72 — Who were his parents and did he have any siblings?
On Dec. 20, 2022, legendary Pittsburgh Steelers fullback Franco Harris died unexpectedly at age 72.
The cause of death has yet to be determined, but the four-time Super Bowl champion's passing came just three days before the 50th anniversary of the "Immaculate Reception." Franco was set to attend a ceremony at halftime during the Steelers matchup against the Las Vegas Raiders on Christmas Eve to retire his No. 32 jersey.
Just two days after the NFL world lost one of the greatest to ever step on the football field, Franco's family issued a statement and said that "beyond his incredible career with the NFL, Franco represents what is best in humanity: kindness, charity, decency, and humility. … We know he has touched so many of you, and we mourn with you."
As we honor his legacy with the Steelers, let's look back at his upbringing — who were Franco Harris's parents?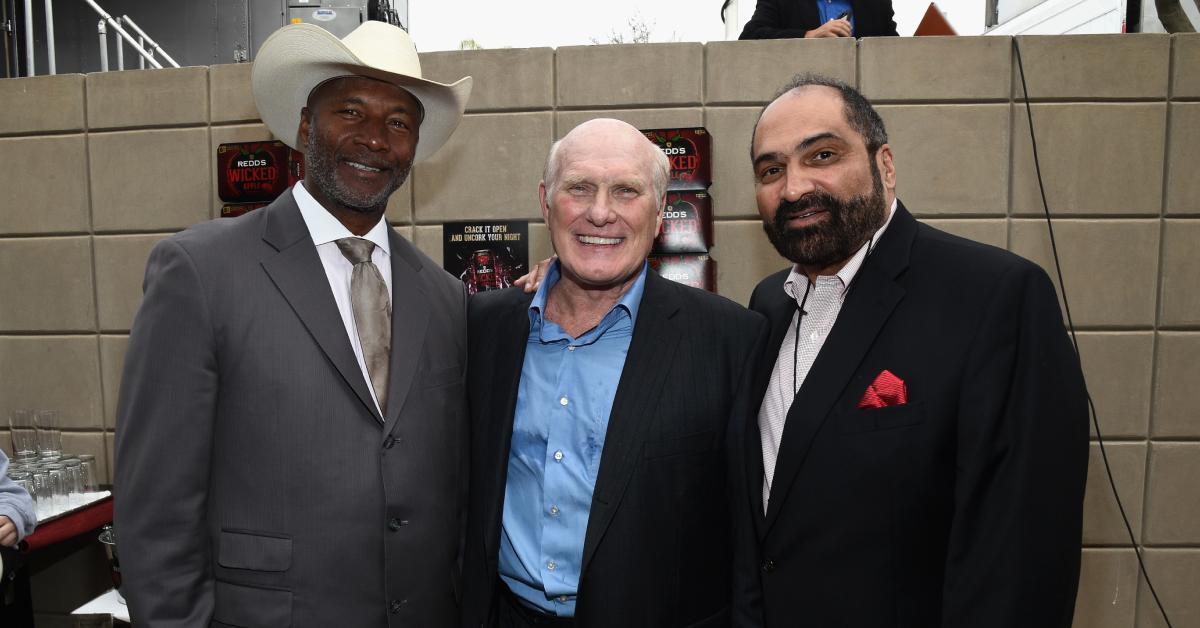 Who were Franco Harris's parents?
On March 7, 1950, Franco was born to his father, Cad Harris, and his mother, Gina Parenti Harris.
Cad was a Black soldier who served in World War II. He was stationed in Italy during the war, where he met his future wife Gina, a native Italian who became a "war bride" and moved with Cad to the United States after the war.
From there, the couple welcomed nine children: Daniela, Mario, Franco, Marisa, Alvara, Luana, Piero, Giuseppe, and Michele.
Cad died at age 60 on July 17, 1980, and Gina passed away on July 15, 1984. She was 86 years old.
What was Franco Harris's ethnicity?
As stated before, Franco was born to a Black father and an Italian mother.
According to Vault, his Italian roots led to his biggest fans banding together as "Franco's Italian Army." The outlet further noted that his fans were an "exuberant ethnic group bedecked with khaki-colored helmet liners who wave Italian flags as they imbibe their wine and cheese" at Steelers games.
Wait, how did "Franco's Italian Army" come to be? In 1972, Rocky LoCascio, a security guard at Three Rivers Stadium, said (per Vault) that Franco "may be a Soul Brother, but his legs are Italian." Eventually, the owner of one of Pittsburgh's biggest Italian bakeries — Tony Stagno — came up with the idea of forming an Italian army of supporters to liven up the stadium.
After everything was said and done, this group of fans rallied behind Franco.
Franco's iconic "Immaculate Reception" has religious connotations.
Although Franco's religious affiliations are unknown, his famous play on Dec. 23, 1972, just so happens to be named with biblical phrasing. At the time, legendary local sportscaster Myron Cope proclaimed that from then on out, Dec. 23 would "be celebrated in Pittsburgh as the Feast of the Immaculate Reception."
According to Fox 6 News, he got the idea "from a caller whose boyfriend had coined the name in a barroom victory celebration — putting a twist on the recently passed Catholic Feast of the Immaculate Conception, which marks the belief that the Virgin Mary was conceived without sin."
Rev. Lou Vallone, a retired Catholic priest of the Diocese of Pittsburgh, spoke with Fox 6 News and revealed that the "Immaculate Reception" was the religion's "cultural rallying point."
"It's what kept us going as we saw our immigrant culture begin to dissipate, as the [economy] went down, the steel mills closed, as people moved out into the suburbs, people moved out of the area," he added. The outlet also noted Lou used to head Masses at "the parish nearest the stadium, where the congregants included many game-day tailgaters, clad in Steelers' black and gold."
Our thoughts are with Franco's family, friends, and fans during this difficult time.