Travis and Jason Kelce's parents on sons playing in Super Bowl LVII: "Neither one of them lose very well".
The Super Bowl matchup of every parent's (worst?) nightmare.
NFL future Hall of Famers Jason and Travis Kelce will face off against one another in Super Bowl LVII on Feb. 12. The brothers — who play for opposing teams — the Kansas City Chiefs and the Philadelphia Eagles, respectively, will each try to help lead their team to victory and take home the Vince Lombardi trophy for their city.
As this is the first time in history that two brothers will play against one another in the Super Bowl, many fans can't help but wonder who their parents will root for in the football game.
In an interview with Fox 8, Ed and Donna Kelce opened up about watching their sons play football and why it will be hard to watch one of their kids lose the big game.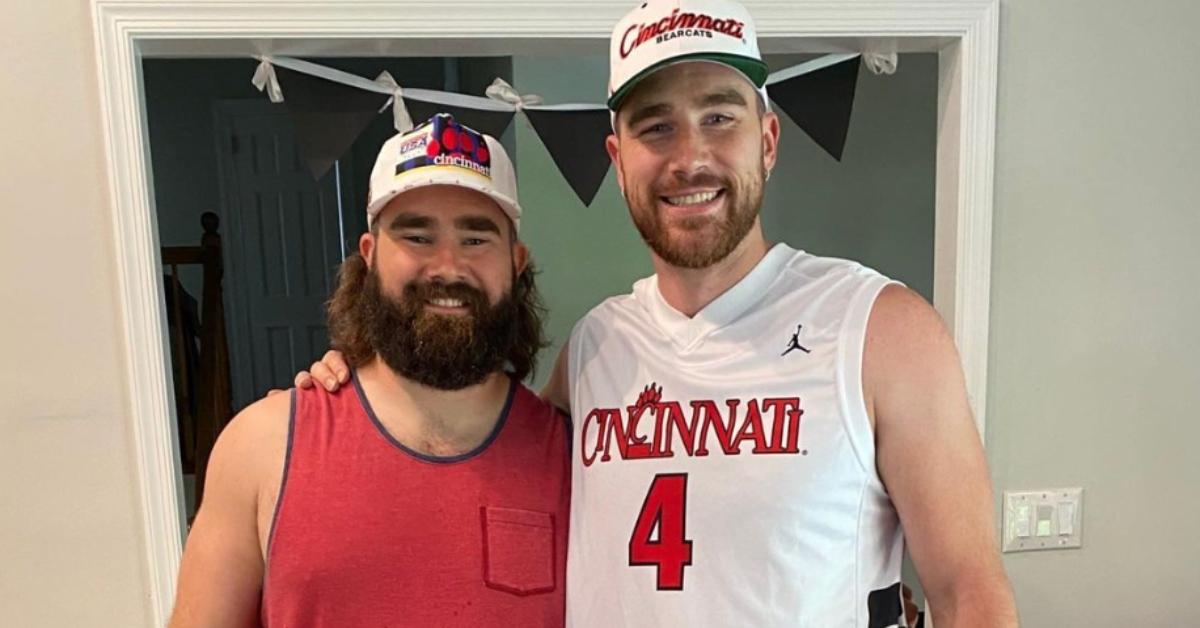 Jason and Travis Kelce's parents talk watching their sons play against each other in Super Bowl LVII.
For Ed and Donna, the Cleveland natives have not one but two kids that are successful professional athletes. Travis is a record-breaking tight-end for Kansas City, while his big bro Jason is one of the best centers in the NFL.
Luckily for their parents, the two play offense.
"Thank God they're both on offense. It probably rules out any fistfights," Ed jokingly told the reporter. With both Travis and Jason set to play in the big game, Donna explained that it is her "hopes and dreams coming true" but also her "worst fears" being realized.
"Somebody is going to go home a loser, and neither one of them lose very well," she said.
Well, we're sure there will be a ton of sibling rivalry and trash-talk moments in the coming days leading up to the Super Bowl.
Jason and Travis both started a podcast in 2022, aptly titled New Heights, a nod to their hometown of Cleveland Heights. Aside from recapping their NFL games, the brothers engage in playful banter, discuss the latest NFL news, and share funny stories about their childhood.
Donna Kelce is a #ProudMom — and we love it!
Though her boys are usually taking center stage in the media with their gameplay, Donna made headlines in the 2021 football season when she attended Jason's playoff game against the Tampa Bay Buccaneers and then flew to Travis's playoff match-up against the Pittsburgh Steelers in the same day.
Like most moms, Donna happily shares her support for her sons on social media, and her kids certainly do the same. Travis and Jason have continuously shouted out Donna, who they refer to as Mama Kelce, on their New Heights podcast.
Whether it's sharing her Thanksgiving dinner roll recipe with listeners or talking about the accidental destruction they caused while growing up in the Kelce household, both Trav and Jason make it a point to thank their mom for her continuous support — and cooking!
While we're sure Donna will have a hard time cheering on either team in the Kelce Bowl — what fans are now calling the Super Bowl — it's safe to say she'll be proud of both her sons, win or lose.