Following Victor Wembanyama's selection as the first overall draft pick by the San Antonio Spurs, many want to know who his parents are.
Few NBA prospects carry the kind of promise and expectations that Victor Wembanyama has had on his shoulders. At 7′ 4″, Victor would be among the tallest players in the league, but he's got the kind of agility and skill that make many believe he could eventually become an all-time great player.
After Victor was drafted by the San Antonio Spurs, many immediately wanted to learn more about who Victor is and where he comes from. Among the facts many were interested in was who Victor's parents were, and where he comes from.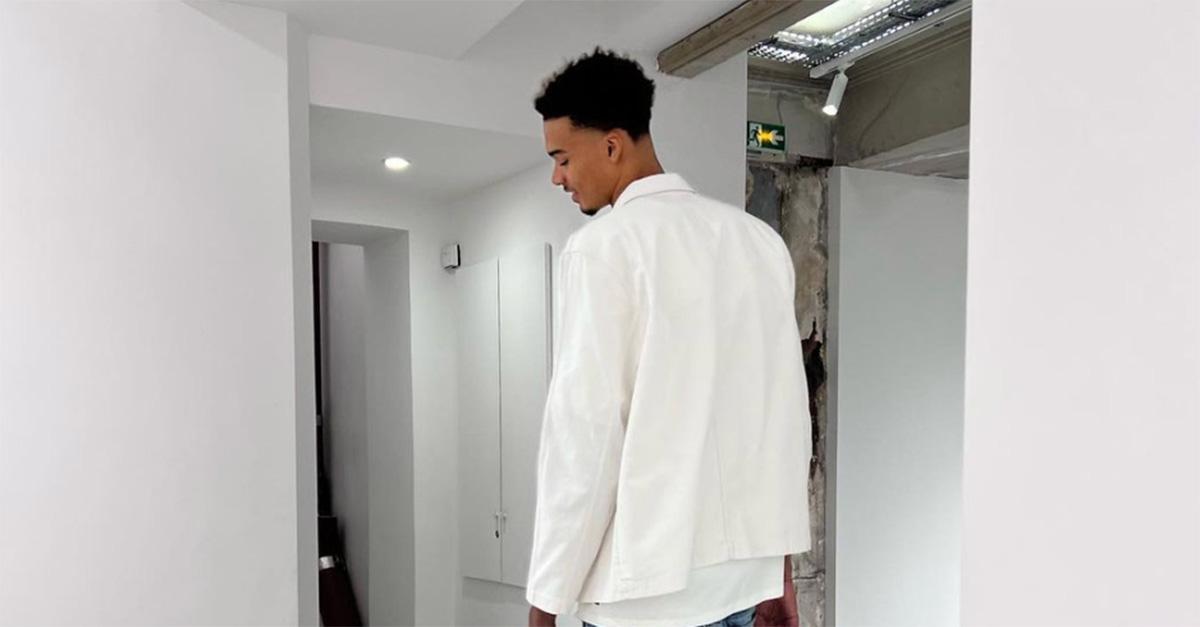 Who are Victor Wembanyama's parents?
Victor hails from France, and he comes from a long line of athletes. His father, Felix Wembanyama, hails from the Democratic Republic of Congo and is one of the only athletes in Victor's family who didn't play basketball. Instead, Felix competed in track and field, specifically as a jumper. He never went to the Olympics, but Victor credits his father with teaching him how to focus.
"Dad gave me the passion for knowing subjects in depth, being a real technician of sports, of whatever I do," Victor explained.
Victor's mother, meanwhile, was a professional basketball player in her own right. Hailing from France, Elodie de Fautereau was the one who ultimately introduced her son to basketball. Victor told Slam in 2022 that he thinks he and his mother have a lot in common.
"She's more like me. We really look alike, and she's kind of eccentric sometimes," Victor explained.
Victor also said that he was always given a choice about whether or not he wanted to play basketball, but added that it was always around in his family.
In fact, Victor's siblings are also basketball players. His sister, Eve, is a professional basketball player in France and plays France's Ligue Feminine 2 De Basketball, the second most prominent league in France.
Victor's brother Oscar, meanwhile, is already 6′ 5″ and is only 15 years old. He initially played handball as his primary sport but eventually switched to basketball. Oscar is currently making his way through the same leagues that his brother once competed in. His future is uncertain, but it's definitely possible that he could eventually follow his brother all the way to the NBA.
What is Victor's ethnicity?
Because his mother is French and his father is from the Democratic Republic of Congo, Victor has a mixed ethnicity. The basketball heritage seems to extend farther back on his mother's side, as Victor's grandparents also played basketball professionally in France.
Given that long history, it makes a decent amount of sense that the NBA world would be abuzz about what Victor could bring to the game. In a league filled with extraordinary talents, Victor could ultimately emerge as the most promising of them all. Whether that comes to pass or not, only time will tell. For now, though, fans in San Antonio are absolutely thrilled by what Victor could bring to their franchise in the years to come.