Baltimore Ravens QB Lamar Jackson deletes insensitive tweet amid backlash.
Let's be honest — the 2022-23 NFL season has been full of surprises. However, nothing comes close to this unexpected loss during the 12th week of competition. In a shocking turn of events, the Baltimore Ravens blew a massive lead in the final six minutes of a 28-27 loss to one of the worst teams in the league, the Jacksonville Jaguars.
Following the rather embarrassing game, a Ravens fan took to Twitter and urged the organization to waive two-time Pro Bowl quarterback Lamar Jackson. As expected, the QB was none too pleased, and in a fit of rage, he fired back with a vulgar message that landed him in hot water. So, what did Lamar Jackson tweet? Stick around to find out.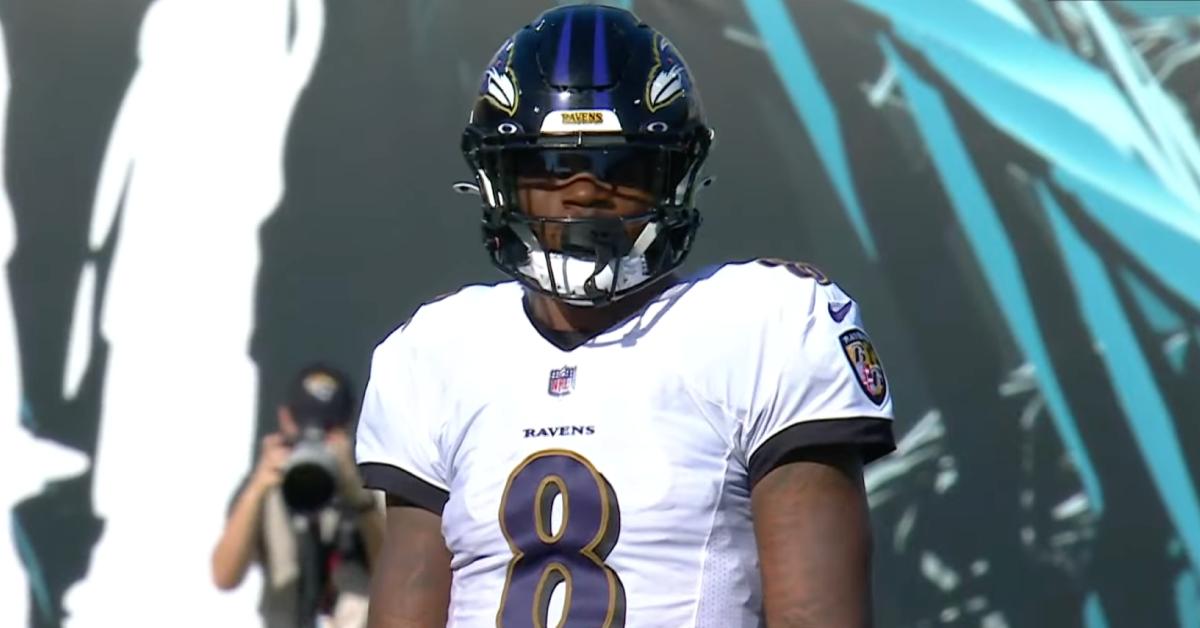 So, what did Lamar Jackson tweet?
After the Ravens fan published their tweet, Lamar responded with quite an insensitive and vulgar message. He tweeted, "Boy STFU, y'all be cappin' too much on this app, MF never smelt a football field never did s–t but eat d–k." After he faced backlash from several fans, Lamar deleted the tweet a few hours later.
The following day, Ravens head coach John Harbaugh told the media that he spoke with Lamar about the profane exchange, noting that he often encourages his athletes to stay off social media after games.
"[I] really just beg guys to not to get into the Twitter world right after the game, especially after a loss," John explained, per NFL.com. "It's never going to be positive. It's not going to be a nice place, you know?"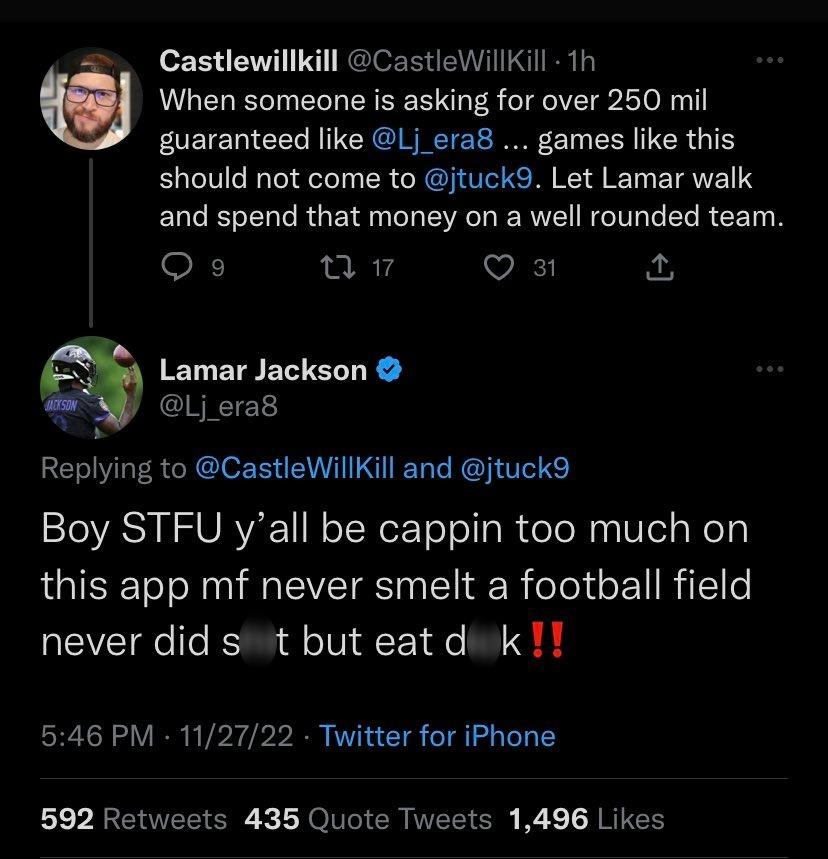 He added, "I think that's kind of reflected in Lamar's response because what he said was just so out of character for him. That's not the way he speaks. That's not the way he talks. That's not the words he ever uses. I've never heard him say things like that before. … That's just a place you don't want to live right after a game. I know he understands that."
"Lamar Jackson, you've been around him. He's got one of the biggest hearts of anybody I know," John continued. "The way he treats people. The way he treats kids. The way he treats the media. He's also one of the biggest competitors I've ever met. So those kind of conversations, he takes very seriously."