Is PointCrow in a relationship with anyone? The popular YouTuber and streamer is best known for his gaming content but is often seen with this other streamer.
Streamers and influencers on YouTube or Twitch tend to air out way more details about their personal lives than they probably should on a public platform. More often than not, we can get a peek into their personal lives as they share life updates and stream about their days. Other times, we get a deeply uncomfortable look at troubled relationships, struggles with addiction, and even counts of racism and offensive behavior. It's understandable that any new streamer would want to steer clear of that drama.
To that end, PointCrow (real name Eric Morino) notably plays lots of details about his personal life close to the chest. In case you aren't aware, PointCrow is a YouTuber and prominent streamer on Twitch. He is best known for his video game completion speedruns and unique challenges, particularly when playing games like The Legend of Zelda: Breath of the Wild. He currently has over 513,000 followers on Twitch and 1.59 million subscribers on YouTube.
But is PointCrow dating anyone?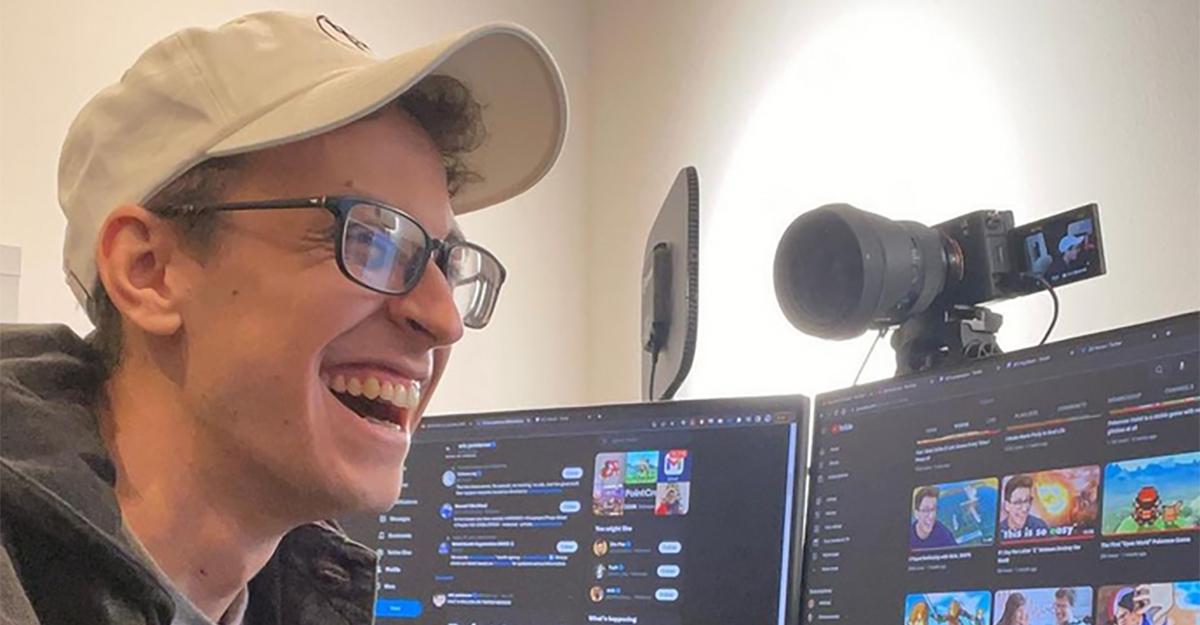 Is PointCrow currently dating? Here's what we know.
PointCrow has gained plenty of popularity over the years playing Zelda and Pokémon games. He's also known to play Minecraft and Elden Ring and posts plenty of joke challenges on YouTube. But fans are curious to know about his current relationship status.
He's made plenty of jokes about it in the past. In November 2020, he tweeted "Guys, I have an announcement. I have a girlfriend. She goes to a different school though, you wouldn't know her."
For all intents and purposes, this tweet could easily be played off as a joke, especially given that he provided no follow-up information to fans who asked at the time.
A few years later in 2022, PointCrow made another tweet in which he posted a dirty joke on National Girlfriend Day, which one of his friends jokingly addressed on one of his streams.
Unlike other influencers, PointCrow hasn't exactly been forthcoming about his love life.
However, some fans have linked him to another streamer with whom he often associates.
PointCrow is often seen with Abby.
If you've been closely following PointCrow's social media accounts, you've likely seen him hanging out with a woman named Abby on more than one occasion. Abby, known as AbbyBagel on most of her accounts, is another streamer with a following on Twitch. Though she hasn't posted any new streams to her channel in over two years, she's previously played games like Ace Attorney.
Interestingly enough, she strongly associates herself with PointCrow.
She mentions him in her bios on both Twitter and Instagram. On the latter, she even refers to herself as the "brains behind PointCrow." Abby has even posted several pictures of her pictured alongside PointCrow in casual and close settings.
A lot of this behavior is typically reserved for couples, so many have theorized that PointCrow and AbbyBagel are dating. However, neither of them has ever officially confirmed this fact, so we can't say for sure whether or not they're an item.