Tucker Carlson has practically been the face of Fox News for years. But in April 2023, Carlson and Fox cut ties. Did Carlson quit? Let's get into it.
As one of the most influential conservative media figures in the U.S. having worked for a number of different networks including CNN (2000–2005), PBS (2004–2005), MSNBC (2005–2008), and Fox News (2009–2023), it shouldn't come as a shock that Tucker Carlson has garnered a loyal following of more than 6 million fans on Twitter alone. He also had over 2 million followers on Instagram.
Tucker Carlson Tonight was one of the most-watched cable news programs, with an average of 3.02 million viewers tuning in per episode. In February 2023, Carlson's show drew in a record audience of 3.473 million viewers, according to Forbes.
Despite his contentious views, he has held interviews with some of the world's most influential people including Donald Trump and Elon Musk.
Carlson keeps it candid, and perhaps his lack of using a filter when commentating is what drove people to watch Tucker Carlson Tonight, a Fox News show that abruptly ended on April 21, 2023. But what happened between Carlson and Fox News?
Why is Tucker Carlson no longer with Fox News?
Carlson and Fox severed ties in April 2023. While Fox didn't initially disclose the reason behind Carlson's departure, it offered this statement, "We thank him for his service to the network as a host and prior to that as a contributor."
Many assume, however, that Carlson's controversial ways, coupled with the backlash Fox News has continuously received, are the primary factors behind why the right-wing political commentator left the network.
Carlson leaving Fox News not only drew some Twitter users to initiate a boycott against the Rupert Murdoch-owned network, but it also caused Fox News's stock to drop by 5.4 percent, equivalent to about $500 million in value, Bloomberg reported.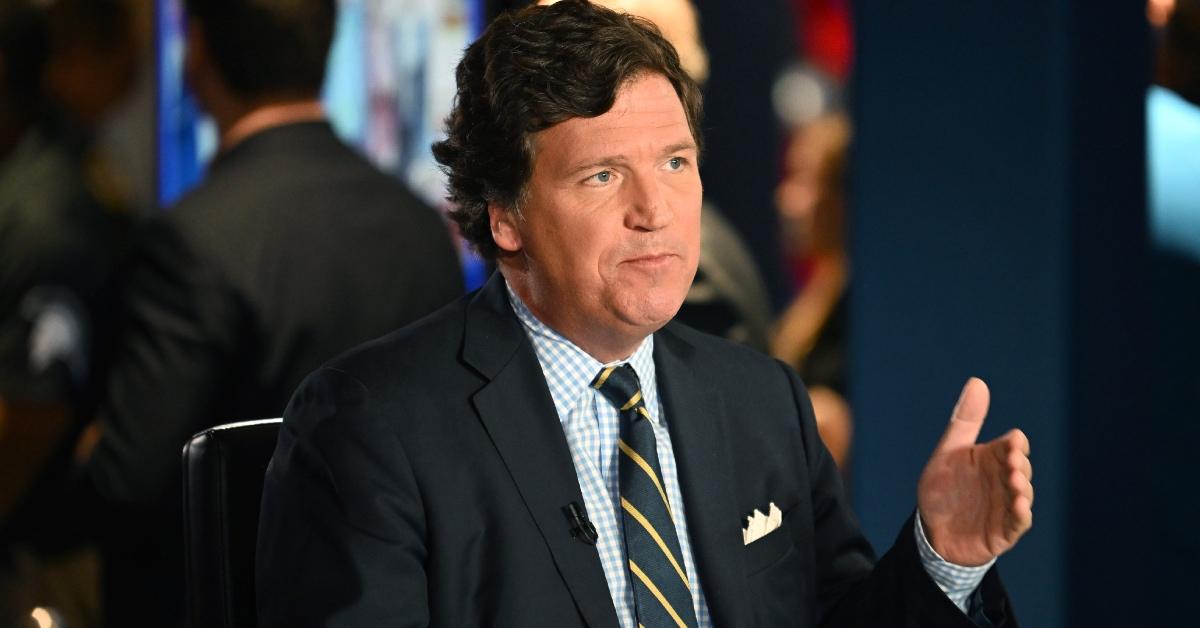 Past rumors of Carlson quitting Fox proved to be fake, until now.
In 2020, a screenshot of Tucker announcing that he was leaving Fox News and going to far-right platform NewsMax swirled on Parler. The highly conservative social media platform was big news at the time, although its popularity has since dwindled.
Ultimately, it came to light that the screenshot had been doctored. It happened just as many Trump voters were upset about a supposed "stolen election." The election proved to be legitimate, but viewers were upset that Fox News wasn't covering what they wanted, even if that coverage would have been fake. The NewsMax post wasn't real and Carlson stayed at his job on the Fox show.
However, on April 24, 2023, Fox News reported that Carlson would no longer be working at the network.
Did Carlson quit or did Fox News fire him? Fox did share an announcement.
In its announcement, Fox News said the network and Carlson agreed to go their separate ways. A spokesperson for Fox News Media added, "We thank him for his service to the network as a host and prior to that as a contributor." Carlson hasn't commented yet. So, the exact circumstances surrounding his departure aren't known.
Carlson's last day with Fox News was April 21, 2023. Tucker Carlson Tonight has been replaced with an interim program called Fox News Tonight, which will air at 8:00 p.m. EST. While the network seeks a new face to fill Carlson's shoes, it will have "Fox News personalities" rotate as hosts.
Tucker Carlson's Fox News show had been airing since 2016. News of Carlson's departure broke just a few days after Fox settled a $1.6 billion defamation lawsuit with Dominion Voting Systems. Rather than go to trial, Fox opted to settle for $787 million.
As if that news wasn't enough to swallow, Carlson's departure happened around the same time Don Lemon tweeted that he had been fired from CNN.
Where does Tucker Carlson work now?
Speculation is swirling over where Carlson may find work next, whether it is on another right-leaning news network in the U.S. or elsewhere.
Just hours after Fox News unexpectedly announced his departure, NBC News reports that the ousted anchor was offered work by Russian state media networks that have fiercely supported the invasion of Ukraine and echo much of his conspiratorial rhetoric.
At the moment, Carlson has not spoken about where he is moving to after Fox News.