Jimmy Buffett was married to Jane Slagsvol following his failed marriage to his ex-spouse Margie Washichek. Details about his love life explored.
Jimmy Buffett had a successfull career in the entertainment industry. He doubled as a singer-songwriter, and a businessman.
Jimmy Buffett released 29 studio albums between 1970-2020. He also created more than 30 hotels throughout the United States, with six more hotels currently being built. However, visitors who are only looking to eat can stop by one of his many Jimmy Buffett's Margaritaville restaurants as well.
Despite 2018 reports stating that the Margaritaville company brought in between $1.5 billion and $2 billion annually, Business Insider confirmed on April 15, 2023 that his music catalog is worth a stunning $50 million.
Jimmy's many business and obviously his iconic music will continue to live on all around the world as his current net worth at the time of his death has been revealed and is just insane.
The beloved musician's surprising passing was announced via his Instagram account in the wee hours of the morning on September 2, 2023.
And following this tragic news, many are curious to learn more about his love life and whom his bereaved spouse is. Read on for more.
Who was Jimmy Buffett married to?
At the time of his passing Jimmy was married to his longtime love Jane Slagsvol, whom he met when she was on spring break, and he was living in idyllic Key West, Flor.
The couple got married back in 1977, but did part ways temporarily before getting back together in the '80s.
She is the mother of both of his daughters.
Before Jane, Jimmy was briefly married to a woman named Margie Washichek from 1969 to 1973.
Who is Jane Slagsvol?
Jane Slagsvol is best known as the spouse of late singer and businessman Jimmy Buffett.
She married the singer when he was 31 years old and they were together for over 40 years until his death – a typical example of "till death do us apart".
Although Slagsvol prefers to maintain a low profile, she has accompanied her husband to several red carpet events in support of his career and his growing Margaritaville empire.
In March 2018, the couple attended the opening night of the musical Escape To Margaritaville along with their granddaughter Delaney Buffett.
Buffett and Slagsvol also stepped out for the 2023 Vanity Fair Oscar Party, where Slagsvol stunned in a sparkly floor-length dress, and Buffett wore a dark green suit jacket.
According to the biography Jimmy Buffett: A Good Life All The Way, Buffett credited Slagsvol for cleaning up his band's "grungy look."
She helped introduce a level of professionalism to the Coral Reefer Band by changing up their clothing — getting rid of their Levi jeans with holes, shirts without collars etc. — and making sure they looked "important" before heading out for a tour.
It's no surprise that Buffett had written at least one song for his wife. According to the biography Jimmy Buffett: A Good Life All The Way, his 1978 hit song "Come Monday" was written for Slagsvol while he was in L.A. on tour and she was back in Key West.
Buffett found himself missing her and wrote the song about that feeling. It includes lyrics like, "Come Monday, it'll be alright / Come Monday, I'll be holding you tight / I spent four lonely days in brown L.A. haze /And I just want you back by my side." Slagsvol also appeared in the music video.
Who is Margie Washichek?
Margie Washichek, a former Alabama beauty queen, is best known as the ex-wife of late musician and entrepreneur, Jimmy Buffett.
Buffett and Margie married for three years; from 1969, until their divorce in 1973. At the time of their marriage, the famous singer was 23 years old.
There is not a lot of public information about her.
The two did not have any children together.
Did Jimmy Buffett have any kids?
The late singer survived by three children. He had two daughters: Sarah Delaney Buffett and Savannah Buffett. He also has an adopted son named Cameron Marley Buffett.
Meanwhile, his widow Jane and their three kids have likely inherited a good amount of money from Jimmy.
To be fair, some of the late singer's children have also been successful in the entertainment industry.
Savannah behind Savannah Daydreamin' RadioHour on SiriusXM, and Sarah Delaney working as a filmmaker. Cameron meanwhile appears to be happy on his Instagram @cameron_marley_buffet, and is happily married.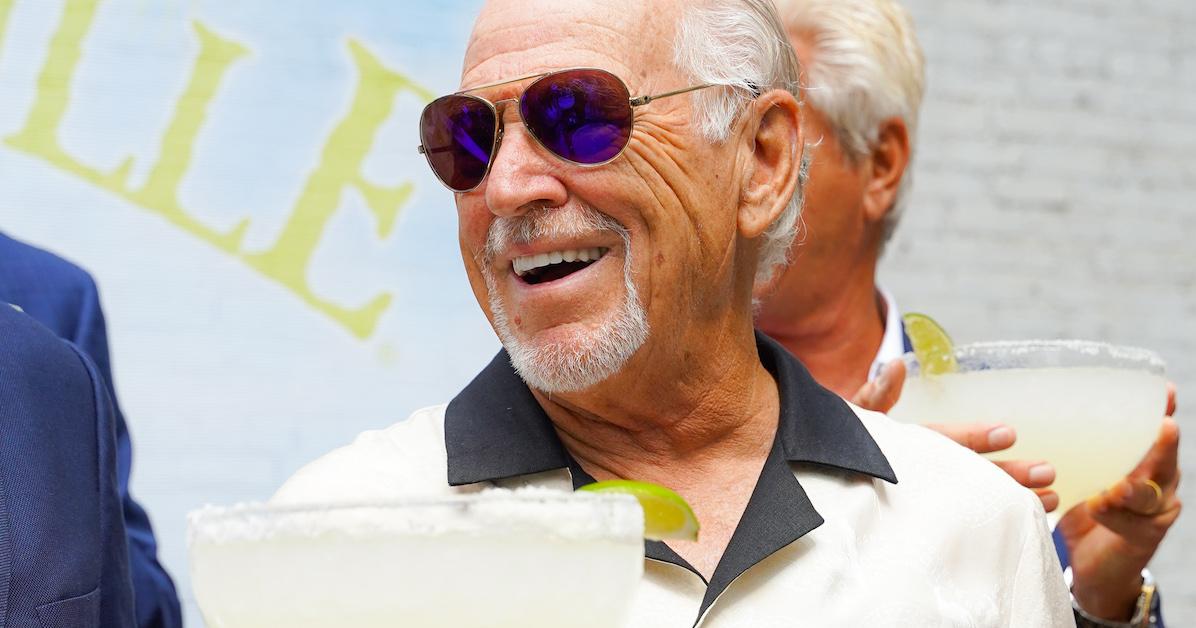 Jimmy Buffett's motto was "Live, Like It's Your Last Day" just like his song.
Even though he is now passed on, Jimmy Buffett definitely lived his life to the fullest — something we can all admire about him. In fact, he released a single titled "Live, Like It's Your Last Day" back in 2020 that acknowledged his life motto.
"When you've had a couple of close calls — an airplane crash, a stage dive — you think you're probably living on borrowed time. So I kind of do choose to live like it's my last day. You never know. At 73, you're losing a lot of friends, and it's a constant progression towards … y'know, what's there. Everybody goes at some point," he now cryptically told Rolling Stone in 2020.
Meanwhile, in the announcement of his death on Instagram, it was shared that Jimmy "lived life like a song till the very last breath."
Now, it's up to fans to carry on his legacy by enjoying his iconic music. And of course, the star's carefree spirit will continue to live on forever.