We Said Goodbye to Some Iconic Celebrities in 2022
The end of the year is always a time for reflection, and that includes remembering those we lost in 2022.
This past year, we said goodbye to our fair share of pop culture icons. However, their legacy will always live on.
From Bob Saget to Stephen "tWitch" Boss, 2022 began and ended with some unexpected deaths. Keep reading to look back at some of the biggest celebrity deaths of 2022.
Sidney Poitier (Feb. 20, 1927 – Jan. 6, 2022)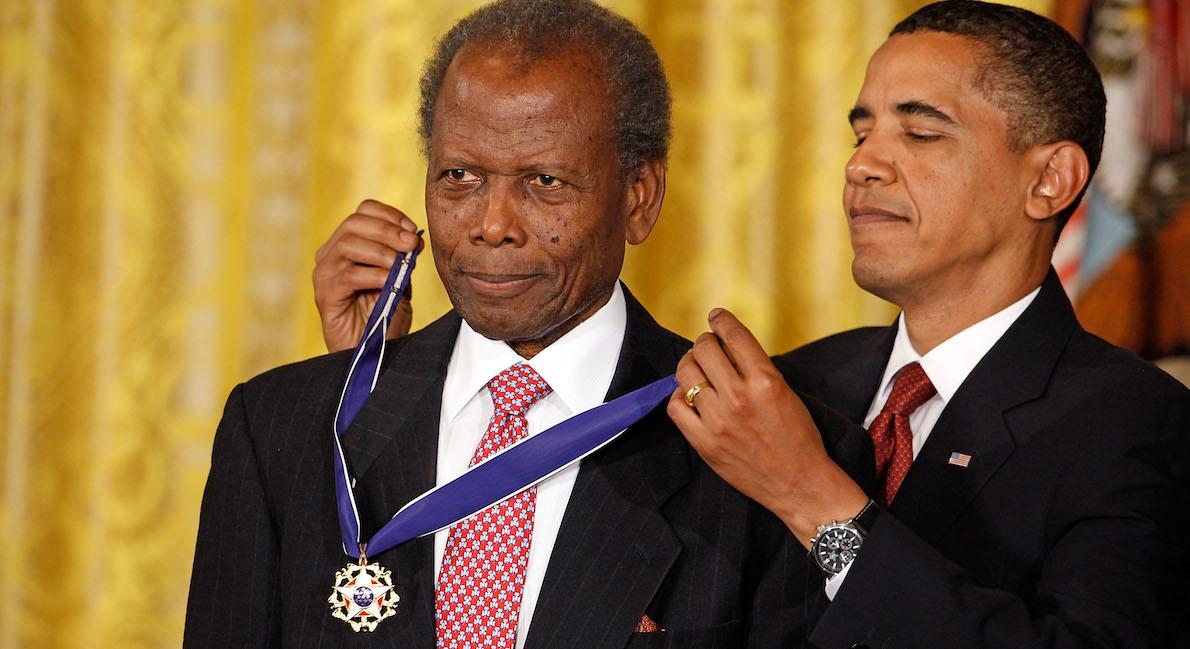 The Oscar-winning actor died just six days after the start of 2022. His cause of death was revealed to be heart failure. He is best remembered for his roles in Guess Who's Coming to Dinner, In the Heat of the Night, and A Raisin in the Sun.
Sidney was 94 years old.
Bob Saget (May 17, 1956 – Jan. 9, 2022)
Comedian and Full House star Bob Saget died tragically in his hotel room in Orlando, Fla., at the age of 65. His cause of death was later revealed to be head trauma.
He is survived by his wife, Kelly Rizzo, and his three daughters.
André Leon Talley (Oct.16, 1948 – Jan. 18, 2022)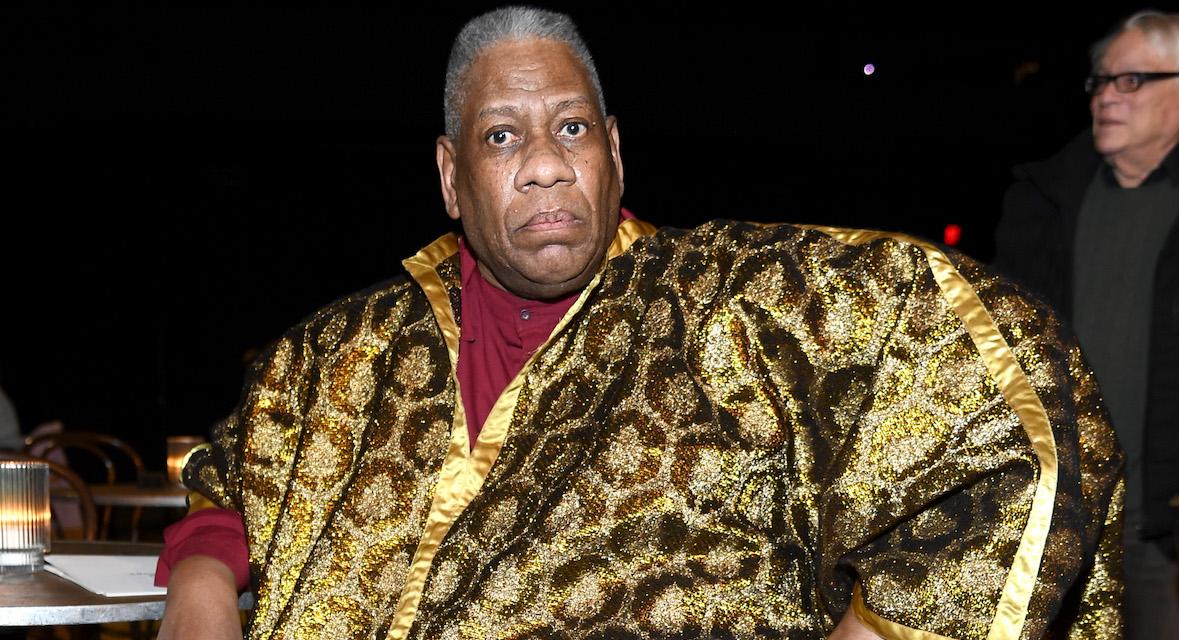 André Leon Talley was a force in the fashion industry, working as the creative director and editor-at-large at American Vogue as well as writing three books, including his memoir, The Chiffon Trenches.
He died after a suffering a heart attack at 73 years old.
Gaspard Ulliel (Nov. 25, 1984 – Jan. 19, 2022)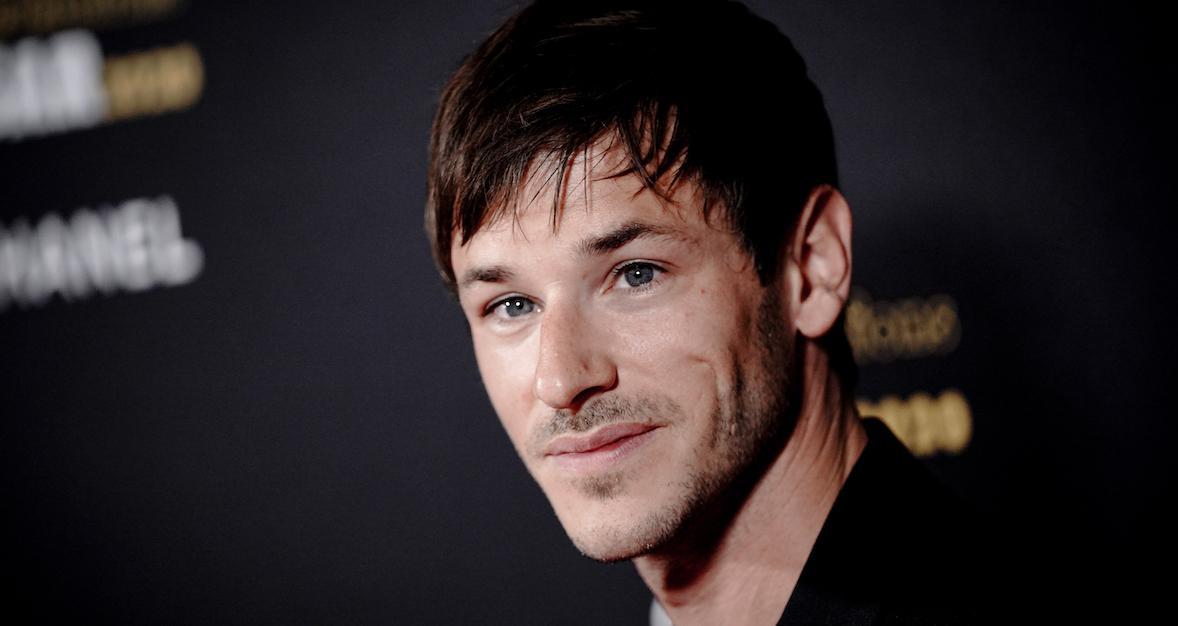 The French model and actor tragically passed away in a skiing accident in the Alps. He is best known for appearing in Chanel perfume ads, as well as his posthumous role in Moon Knight.
He is survived by his 6-year-old son, Orso, and his longtime girlfriend, Gaelle Pietri. Gaspard was 37 years old.
Meatloaf (Sept. 27, 1947 – Jan. 20, 2022)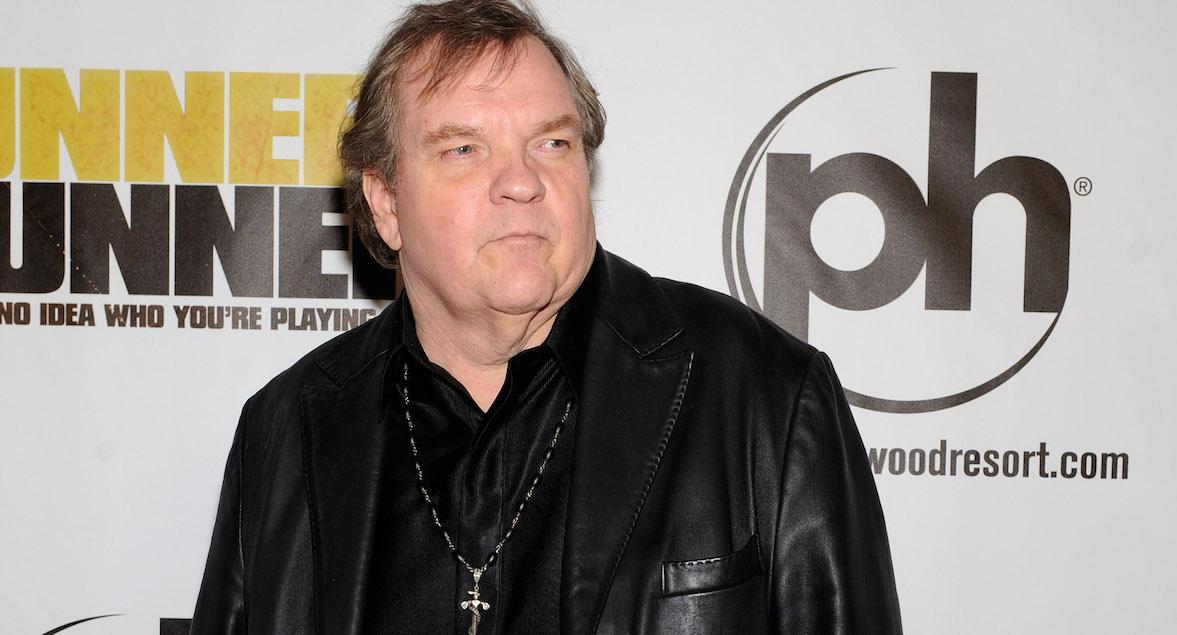 Michael Lee Aday, better known as Meatloaf, died on Jan. 20, 2022, at the age of 74. No cause of death was revealed but TMZ reported that he was "seriously ill" with COVID-19 ahead of his death.
He is survived by his wife Deborah Gillespie, his daughters, and his grandson.
Louie Anderson (March 24, 1953 – Jan. 21, 2022)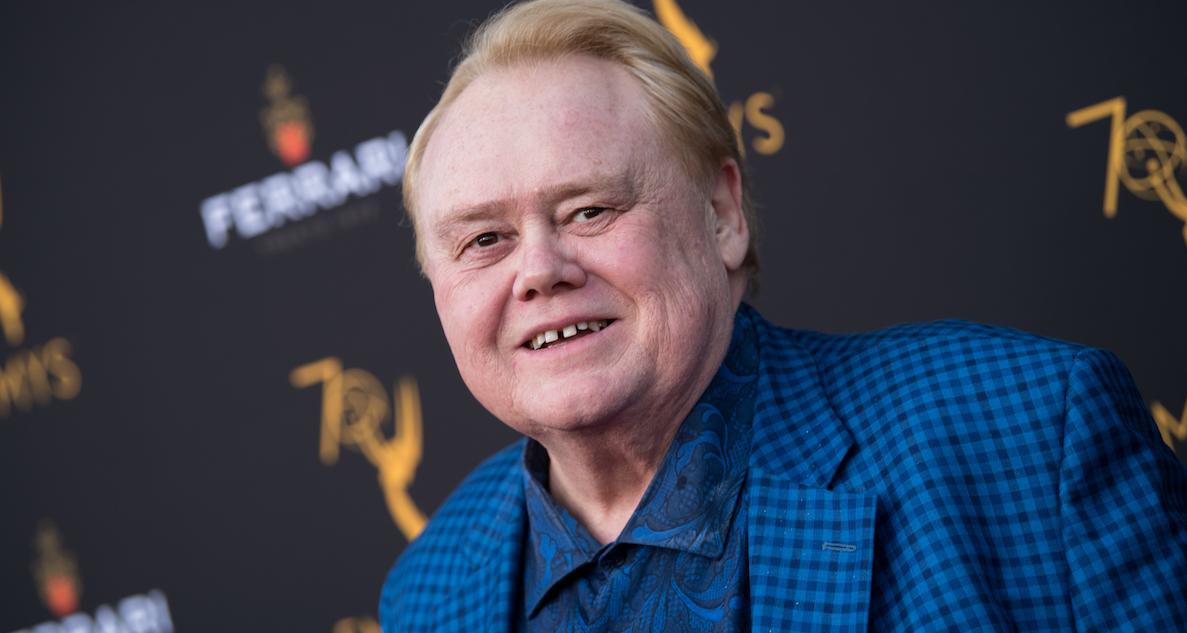 Comic and actor Louie Anderson passed away at the age of 68 due to complications of diffuse large B cell lymphoma, a form of blood cancer.
His career started with small roles in films such as Ferris Bueller's Day Off and Coming to America before he went on to star in his own animated show, Life With Louie. In 2016, he won an Emmy for Outstanding Supporting Actor for his role in the comedy series Baskets.
Taylor Hawkins (Feb. 17, 1972 – March 25, 2022)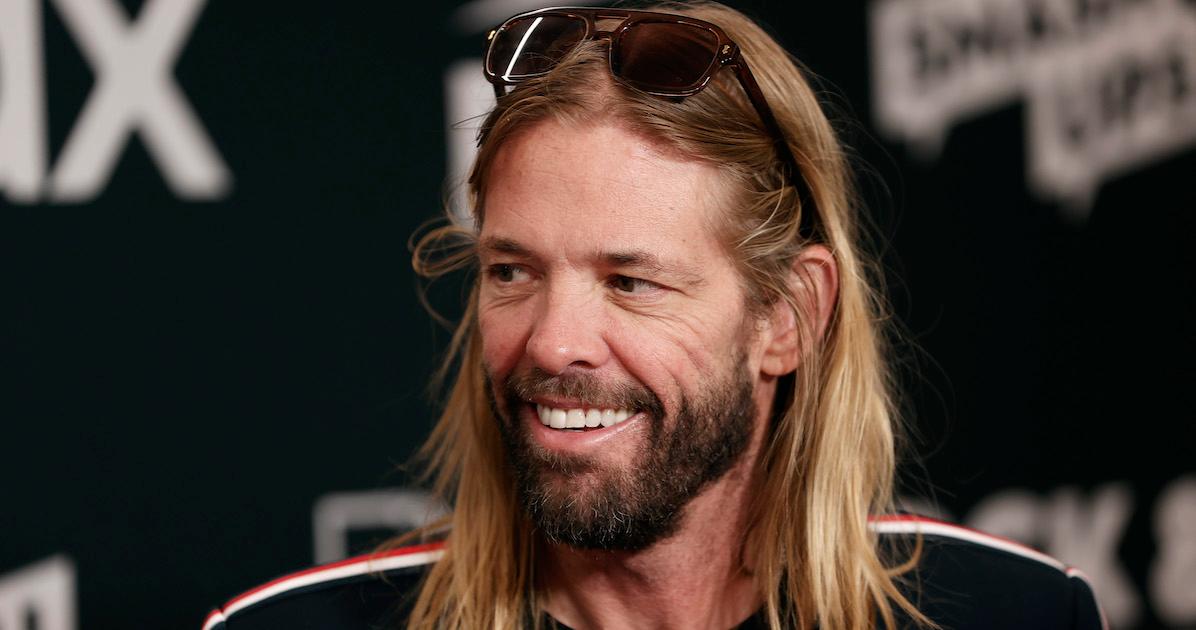 The music world lost a pioneer following the death of Foo Fighters drummer Taylor Hawkins at the age of 50. The cause of death was not given, though a preliminary toxicology report allegedly showed 10 different substances including opioids, marijuana, and antidepressants in his system.
"The Foo Fighters family is devastated by the tragic and untimely loss of our beloved Taylor Hawkins," the band shared in a statement. "His musical spirit and infectious laughter will live on with all of us forever."
Tom Parker (Aug. 4, 1988 – March 30, 2022)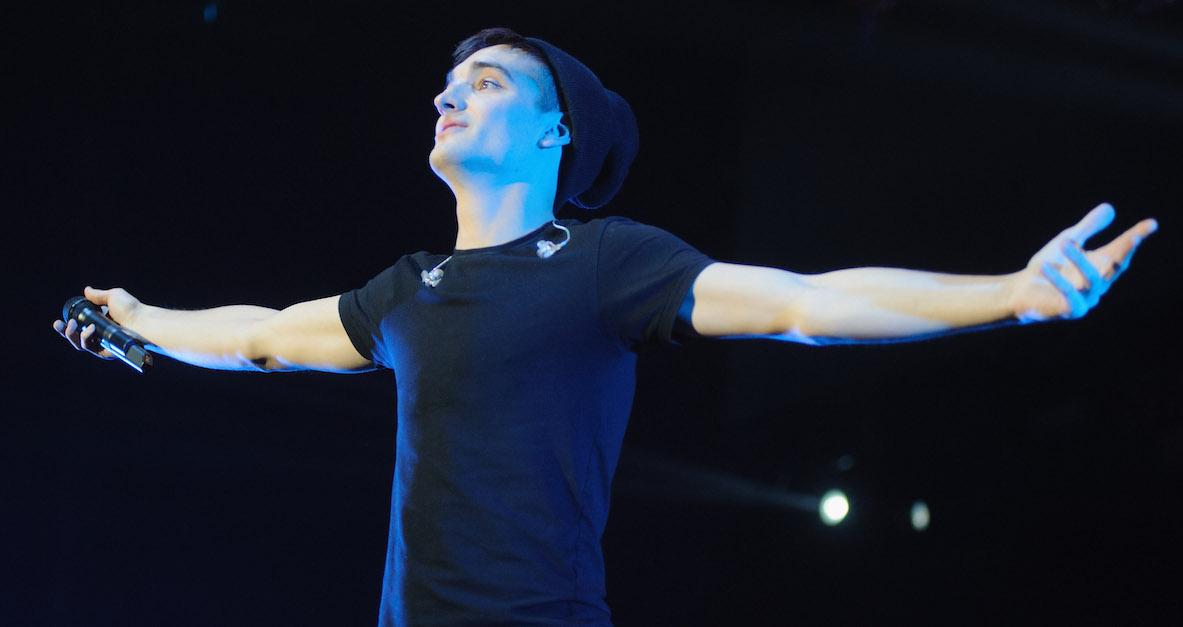 Following a long battle with brain cancer, The Wanted singer Tom Parker tragically died at the age of 33. He is survived by his wife, Kelsey, and kids, Bodhi and Aurelia.
Estelle Harris (April 22, 1928 – April 3, 2022)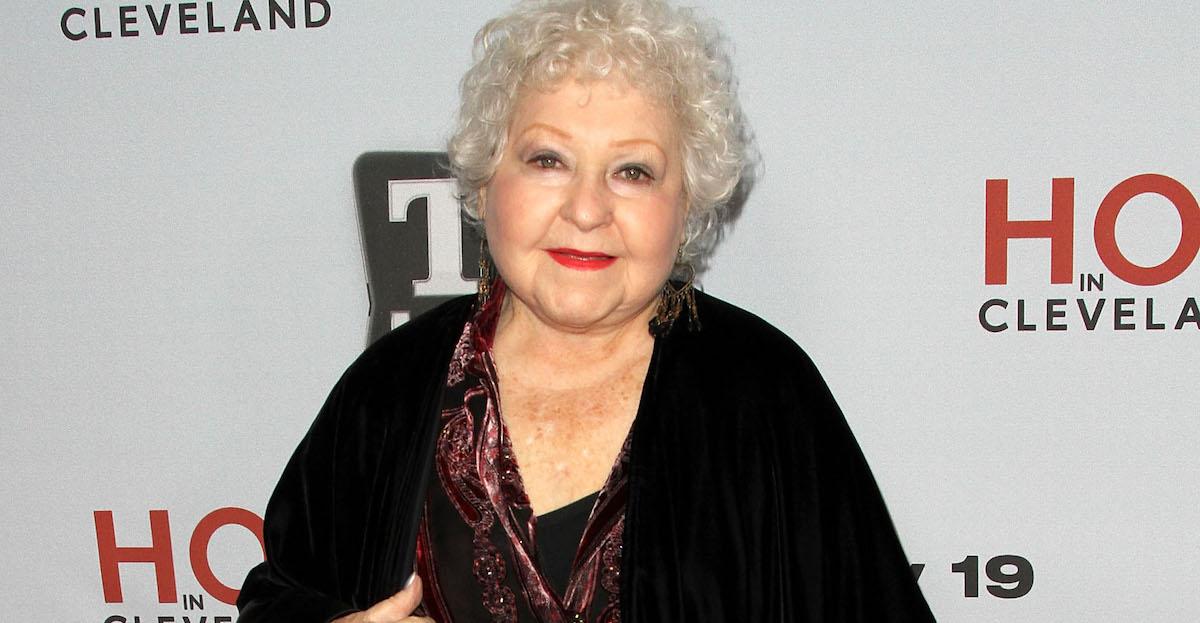 Best known for her role as Estelle Constanza on Seinfeld, Estelle Harris was an actress and comedienne, who also voiced Mrs. Potato Head in the Toy Story franchise.
She died of natural causes in her home at the age of 93.
Gilbert Gottfried (Feb. 28, 1955 – April 12, 2022)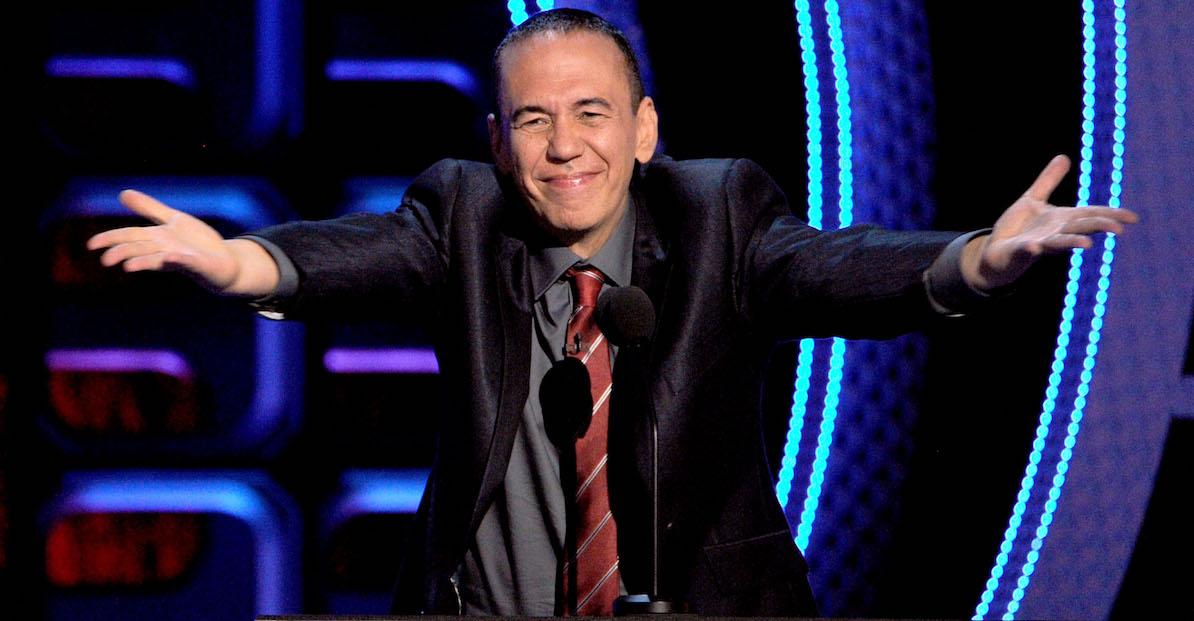 Comedian Gilbert Gottfried, who had one of the most recognizable voices in Hollywood, died at the age of 67 due to complications of myotonic dystrophy type 2, an inherited disease.
He was best known for voicing Iago in Aladdin and the Aflac duck.
Naomi Judd (Jan. 11, 1946 – April 30, 2022)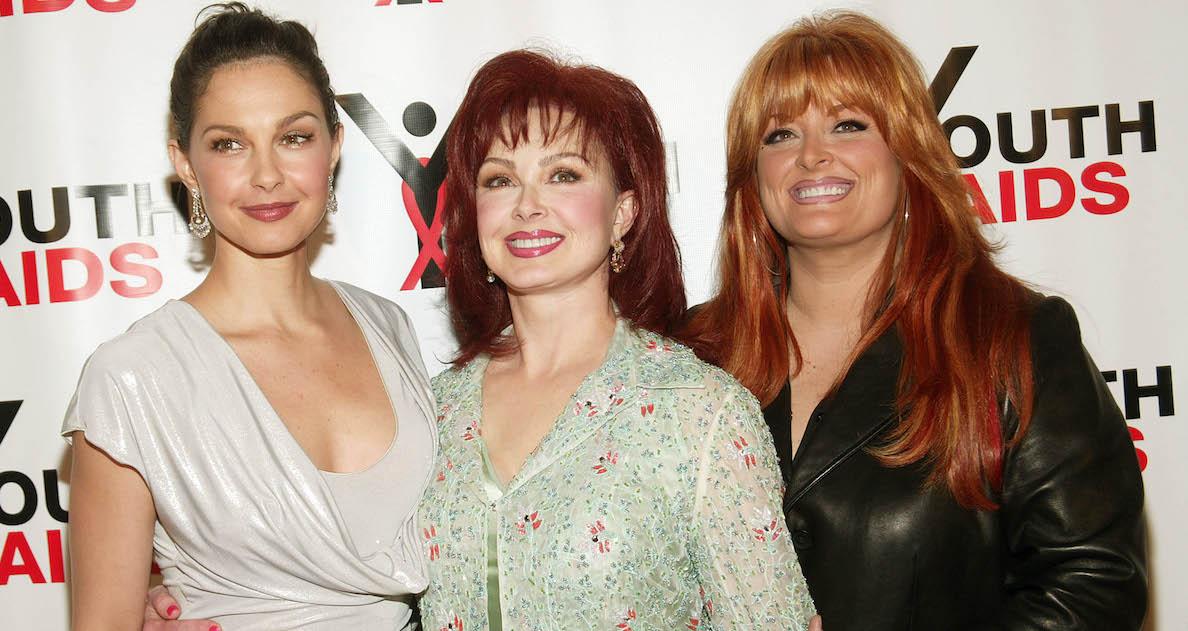 Country music icon Naomi Judd completed suicide following a long battle with mental illness at the age of 76.
"We have always shared openly both the joys of being family as well as its sorrows, too. One part of our story is that our matriarch was dogged by an unfair foe," the Judd family said in a statement. "She was treated for PTSD and bipolar disorder, to which millions of Americans can relate."
Ray Liotta (Dec. 18, 1954 – May 26, 2022)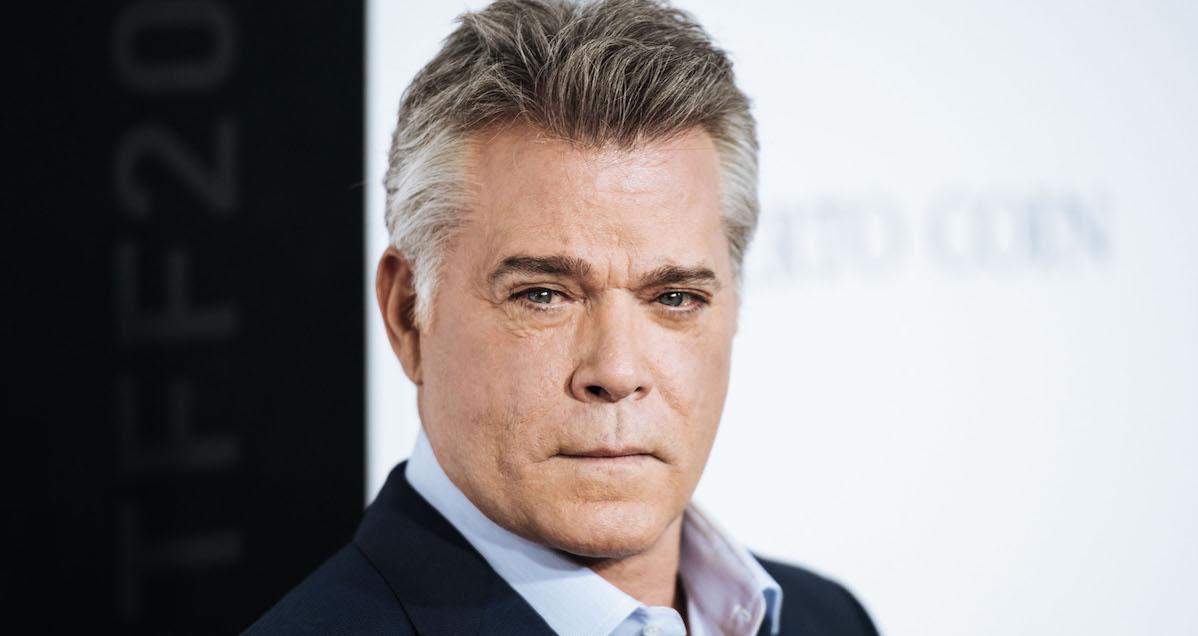 Goodfellas actor Ray Liotta died unexpectedly in his sleep while filming a movie in the Dominican Republic at the age of 67.
He is survived by his wife, Michelle, and daughter, Karsen. His last performance, in the movie Cocaine Bear, will premiere on Feb. 24, 2023.
Cooper Noriega (June 28, 2002 – June 9, 2022)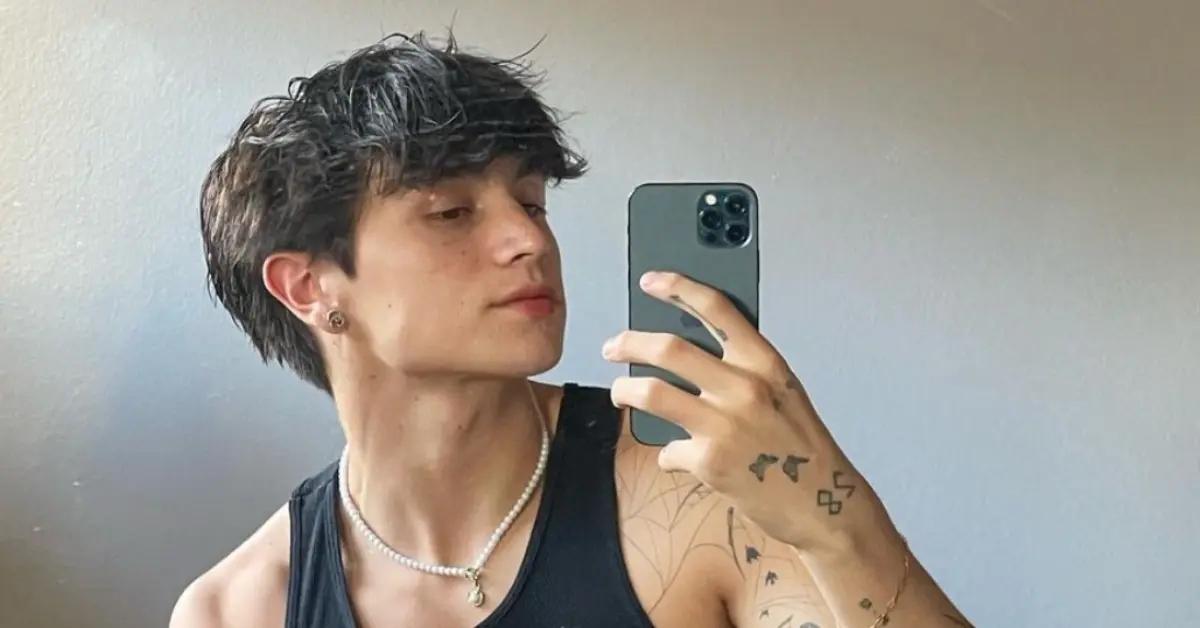 TikTok star Cooper Noriega died tragically at the age of 19 due to an accidental overdose.
"Today has been an incredibly difficult time for my family and me. We lost our beautiful 19-year-old Cooper last evening," his father wrote on Facebook at the time. "He was loved by so many and truly the love of Treva's, Parker's, and my life. There are no words to express the grief and loss. It's not supposed to be this way. Your child is not supposed to pass before his parents."
James Caan (March 26, 1940 – July 6, 2022)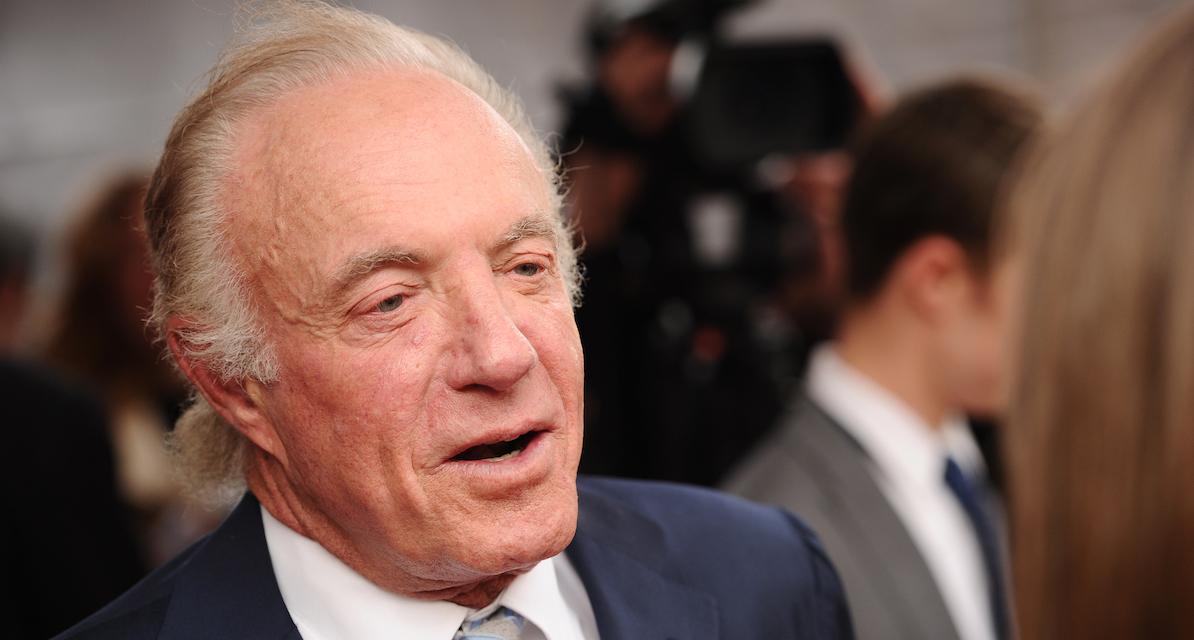 James Caan will be remembered for his roles in The Godfather, Brian's Song, the TV show Las Vegas, and Elf.
He died at the age of 82 after suffering a fatal heart attack. James is survived by his five kids, including actor Scott Caan.
Ivana Trump (Feb. 20, 1949 – July 14, 2022)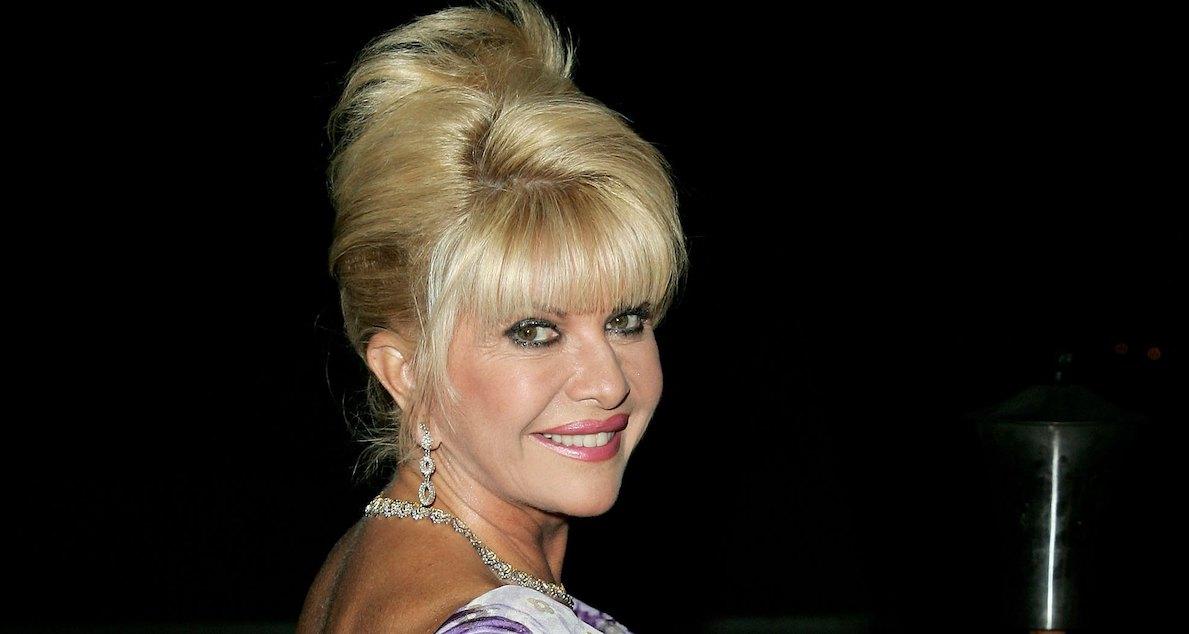 The first wife of former President Donald Trump, Ivana Trump died at the age of 73 after suffering a fall in her home. She is survived by her three kids, Donald Trump Jr., Ivanka Trump, and Eric Trump.
Paul Sorvino (April 13, 1939 – July 25, 2022)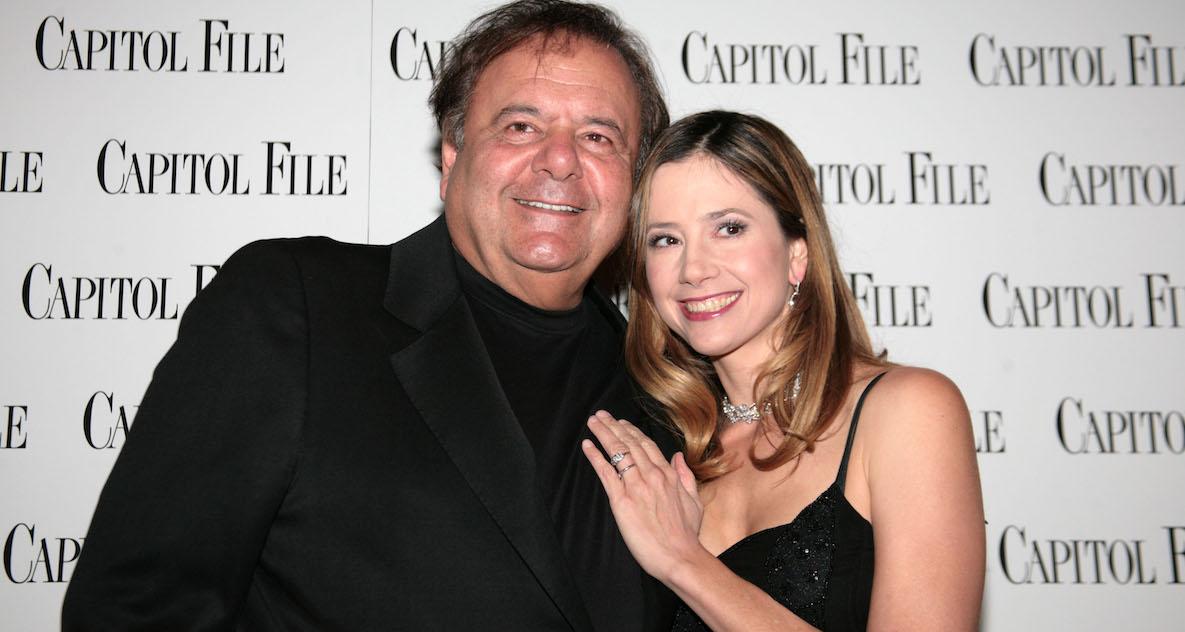 Goodfellas and Romeo + Juliet star Paul Sorvino, the father of Oscar-winning actress of Mira Sorvino, died of natural causes at the age of 83.
"My father the great Paul Sorvino has passed," Mira tweeted at the time. "My heart is rent asunder — a life of love and joy and wisdom with him is over. He was the most wonderful father. I love him so much. I'm sending you love in the stars Dad as you ascend."
Olivia Newton-John (Sept. 26, 1948 – Aug. 8, 2022)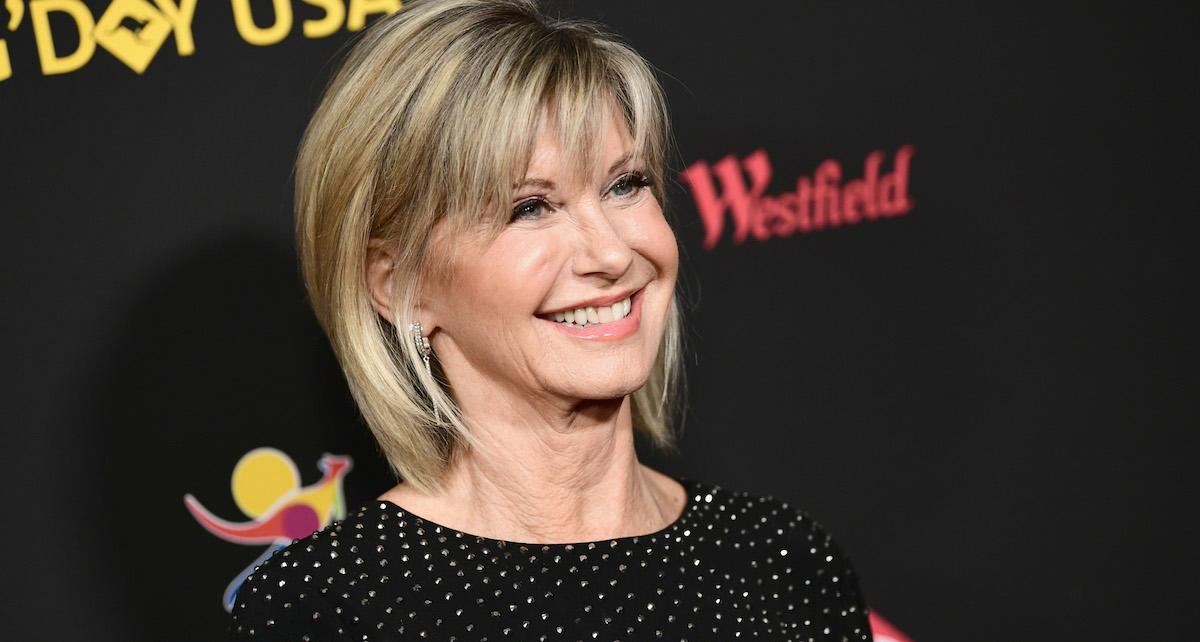 One of the biggest pop stars in the '70s and '80s — and the star of the iconic film Grease — Olivia Newton-John passed away at her home in Southern California after a long battle with breast cancer.
She was 73 years old. Olivia is survived by her daughter, Chloe Rose Lattanzi.
Anne Heche (May 25, 1969 – Aug. 12, 2022)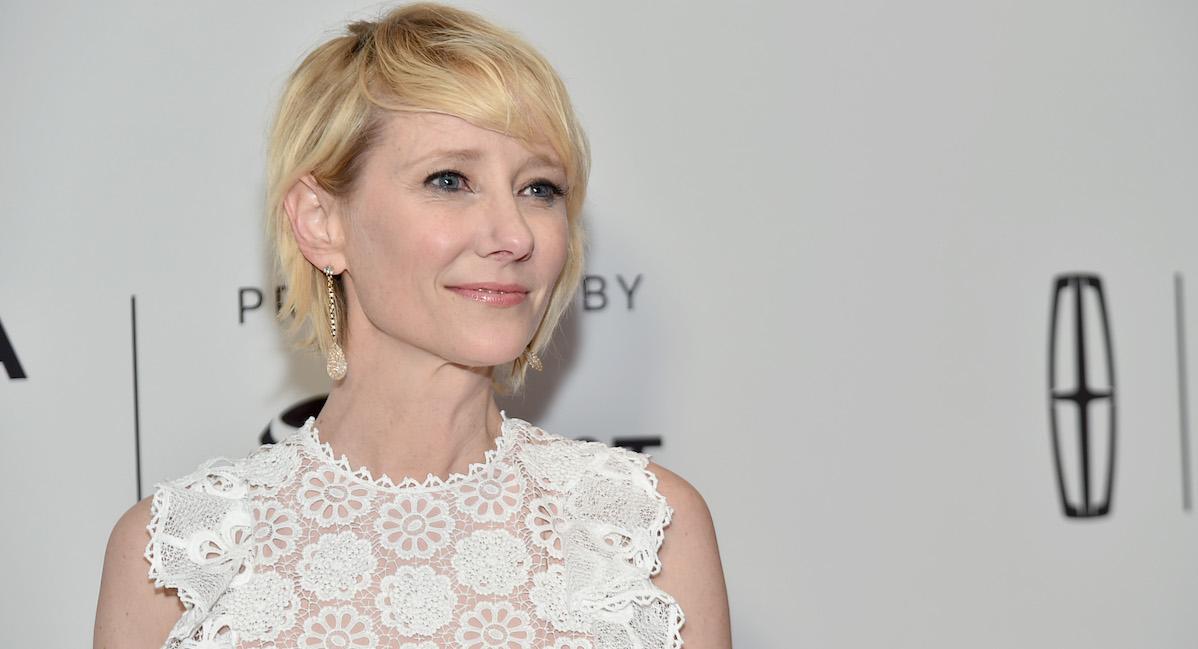 Actress Anne Heche died tragically after being involved in a devastating car crash, resulting in inhalation and thermal injuries. She is survived by her two sons, Homer and Atlas.
Queen Elizabeth II (April 21, 1926 – Sept. 8, 2022)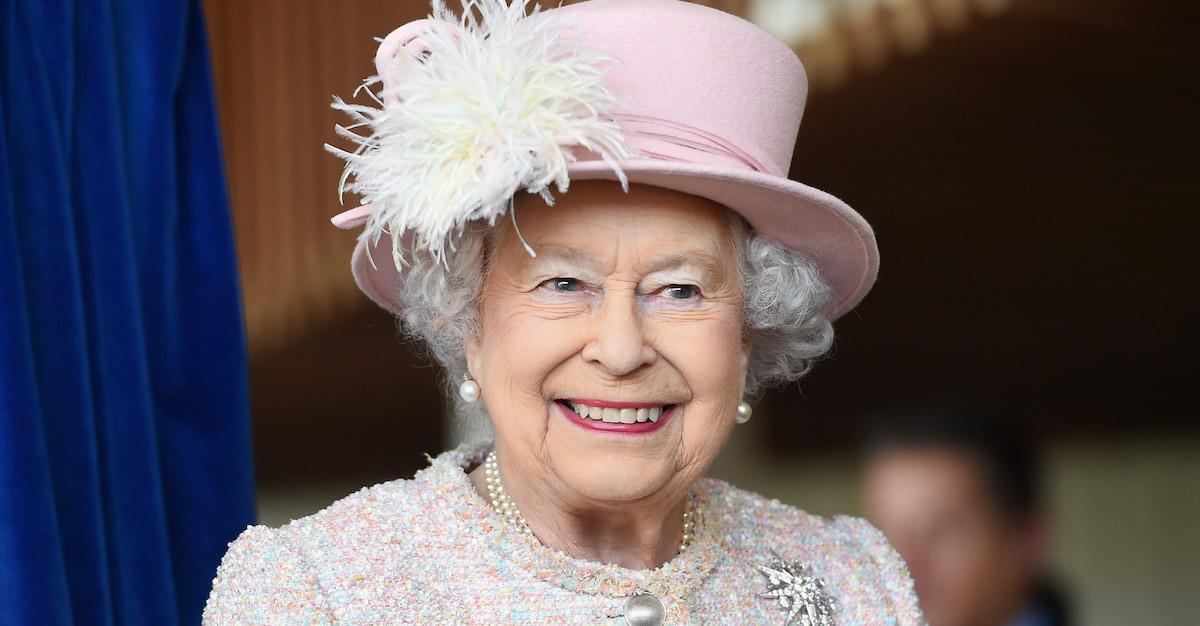 After seven decades on the throne, Queen Elizabeth II died at the age of 96 in her home at Balmoral. Her death came a year after her husband, Prince Philip passed away at the age of 99.
Her son, King Charles III, will succeed her, and his coronation is set for May 6, 2023.
Coolio (Aug.1, 1963 – Sept. 28, 2022)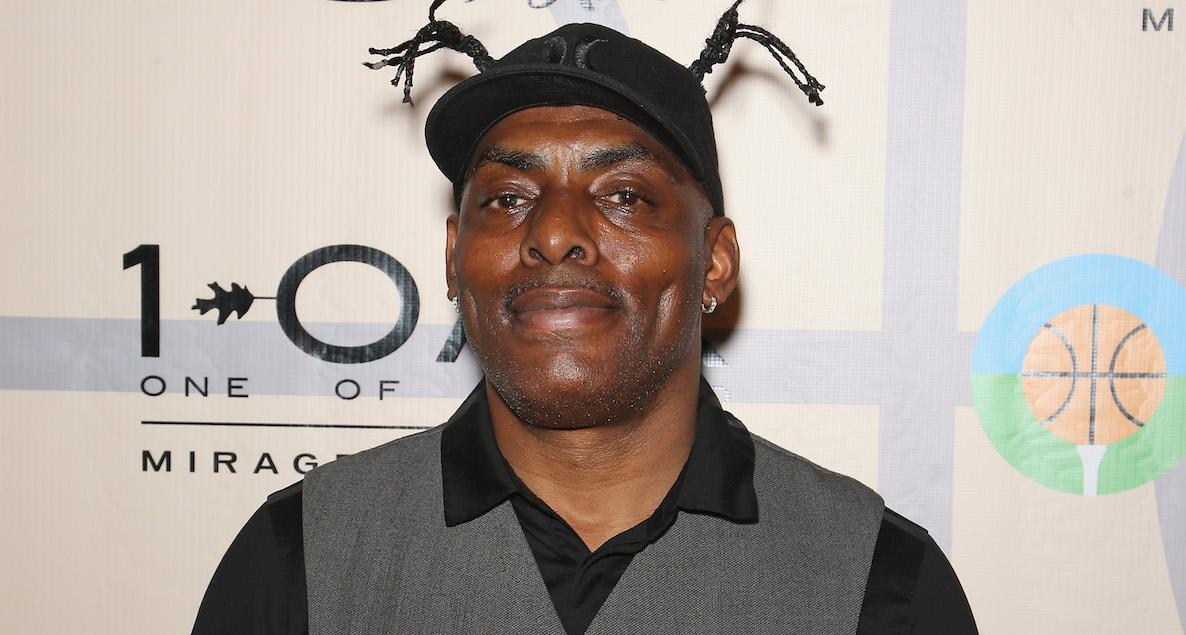 Rapper Coolio, best known for his hit song "Gangsta's Paradise," passed away at the age of 59. His cause of death is unknown, although it has been speculated that he went into cardiac arrest.
Coolio (real name: Artis Leon Ivey Jr.) is survived by his 10 children.
Loretta Lynn (April 14, 1932 – Oct. 4, 2022)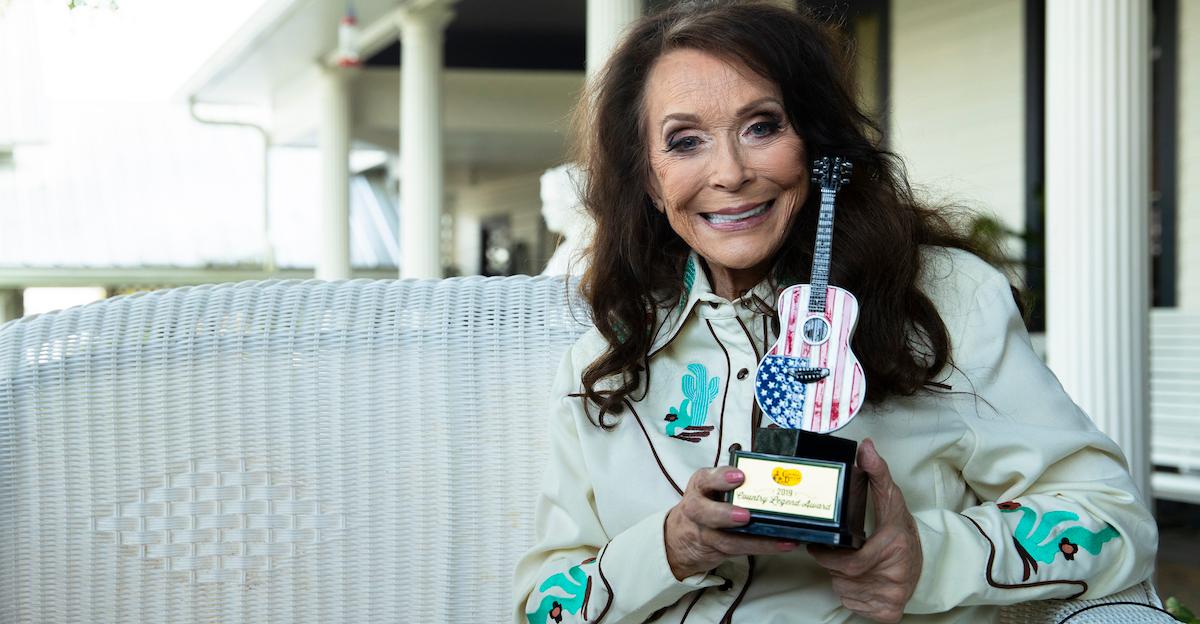 Country music star Loretta Lynn passed away peacefully in her home at the age of 90, according to her six children.
"Our precious mom, Loretta Lynn, passed away peacefully this morning, Oct. 4, in her sleep at home in her beloved ranch in Hurricane Mills," they shared in a statement.
Angela Lansbury (Oct. 16, 1925 – Oct. 11, 2022)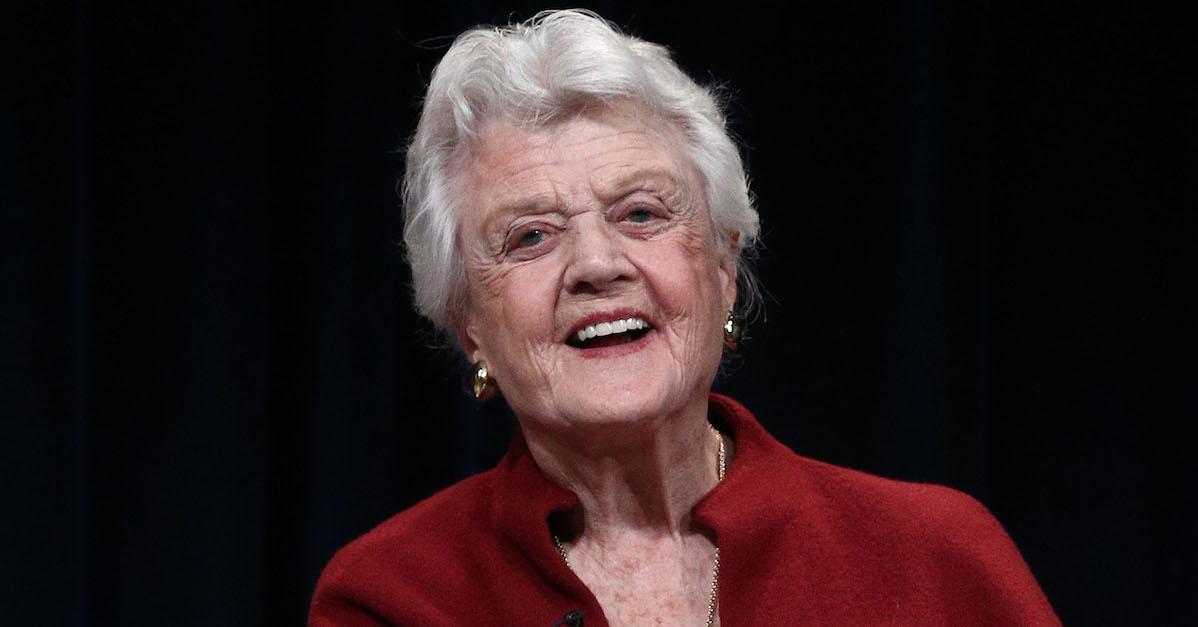 Before her death, Angela Lansbury achieved much in her career, starring in the hit TV show Murder, She Wrote, and multiple award-winning movies including The Manchurian Candidate and Beauty and the Beast.
She was also made a Dame Commander of the Order of the British Empire in 2014 by Queen Elizabeth II. She died at the age of 96.
Robbie Coltrane (March 30, 1950 – Oct. 14, 2022)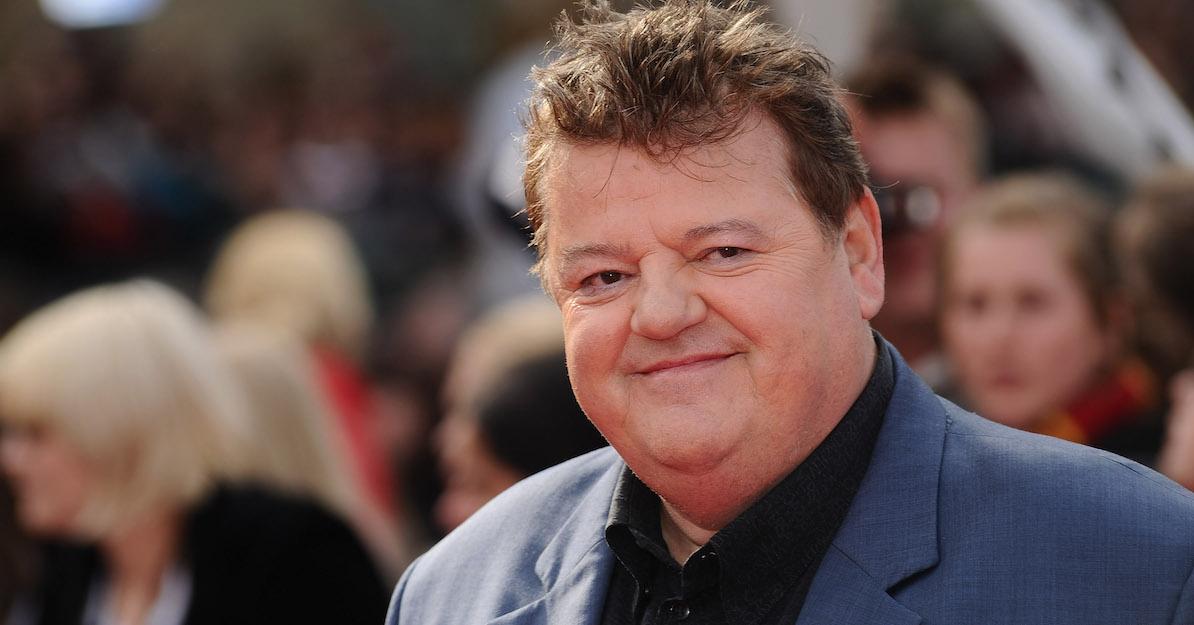 Robbie Coltrane died following multiple organ failure at the age of 72, but he will always be remembered for his portrayal of Rubeus Hagrid in the Harry Potter movie franchise.
Leslie Jordan (April 29, 1955 – Oct. 24, 2022)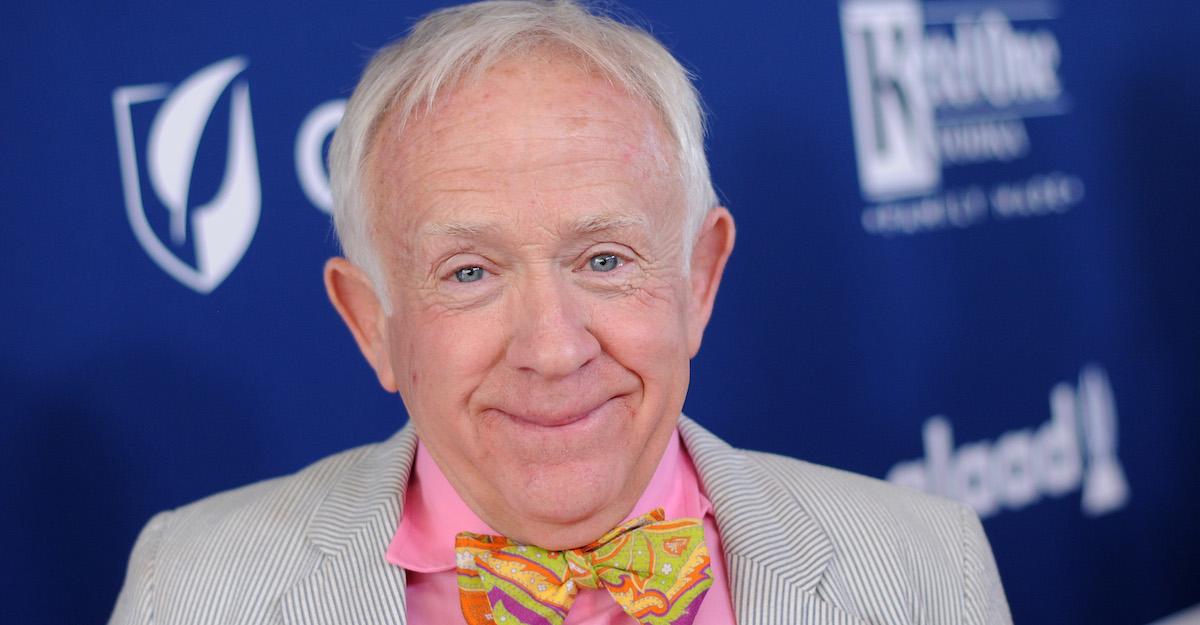 After gaining social media popularity amid the coronavirus pandemic in 2020, Leslie Jordan, best known for playing Beverly Leslie on Will & Grace — became a household name and, shortly after, landed a role on the Fox series Call Me Kat.
Sadly, he tragically passed away at the age of 67 after suffering a medical emergency while driving. Luckily, his Instagram remains active thanks to his family.
Takeoff (June 18, 1994 – Nov. 1, 2022)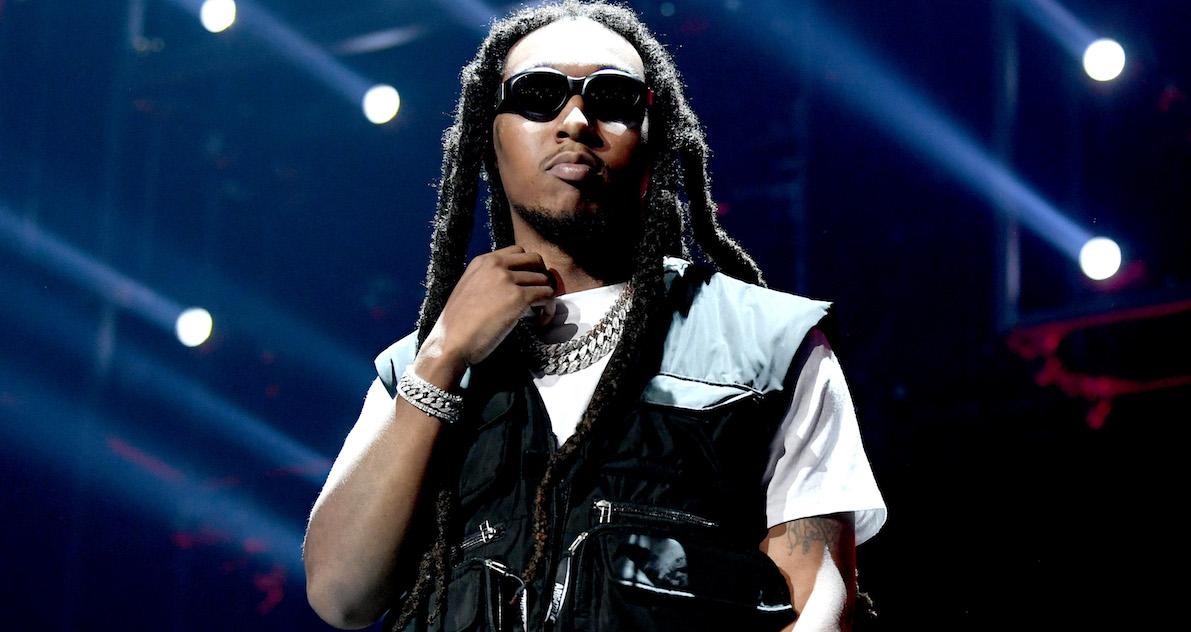 Rapper Takeoff, one-third of the hip-hop trio Migos, was tragically shot and killed outside a Houston bowling alley. He was 28 years old.
Aaron Carter (Dec. 7, 1987 – Nov. 5, 2022)
After years of substance abuse and mental health issues, pop star Aaron Carter, the brother of Backstreet Boys singer Nick Carter, passed away at the age of 34. His cause of death is currently unknown.
He is survived by his son, Prince Lyric Carter.
Irene Cara (March 18, 1959 – Nov. 25, 2022)
Fame and Flashdance singer Irene Cara sadly passed away at the age of 63. Her cause of death is unknown.
Christine McVie (July 12, 1943 – Nov. 30, 2022)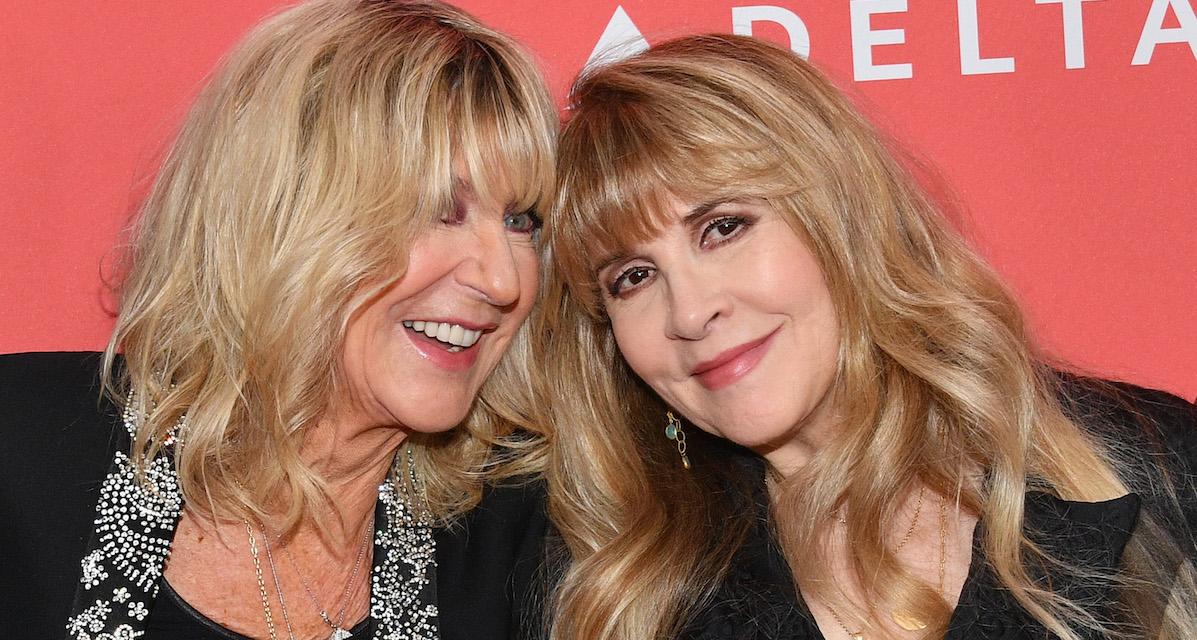 Best known as the keyboardist and one of the vocalists of Fleetwood Mac, Christine McVie died at the age of 79 "following a short illness," her family wrote.
"There are no words to describe our sadness at the passing of Christine McVie," Fleetwood Mac wrote in a statement on Twitter. "She was truly one-of-a-kind, special and talented beyond measure. She was the best musician anyone could have in their band and the best friend anyone could have in their life. We were so lucky to have a life with her."
Kirstie Alley (Jan. 12, 1951 – Dec. 5, 2022)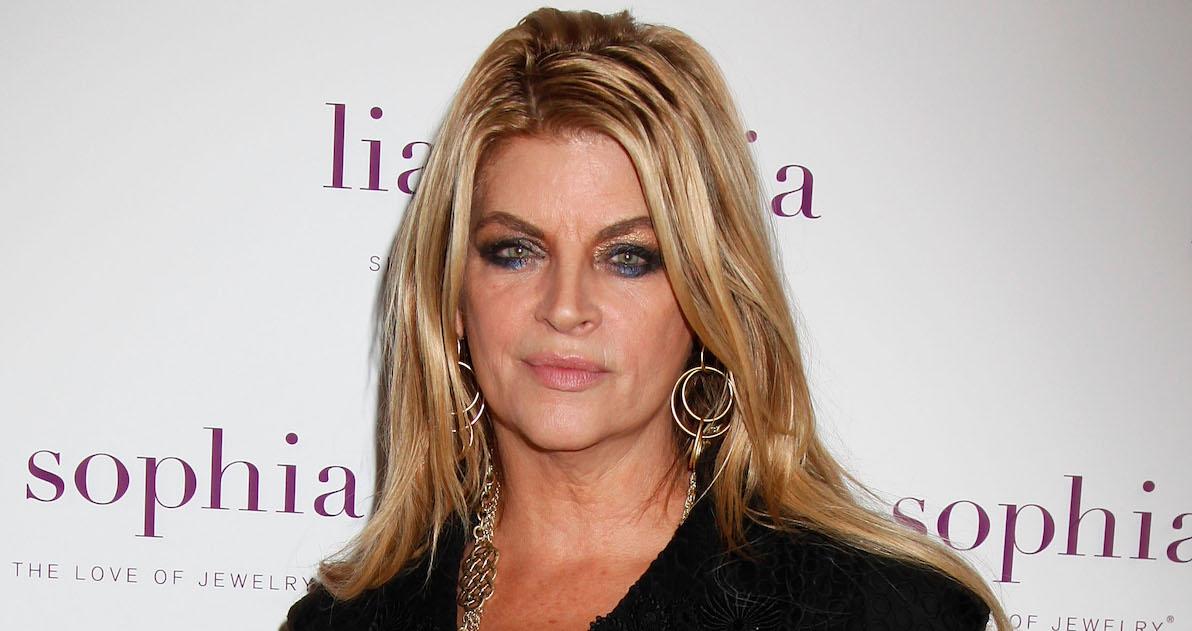 From Cheers to Look Who's Talking Now to her reality series, Kirstie Alley's Big Life, Kirstie Alley was a pop culture icon. The 71-year-old died after a short battle with colon cancer and is survived by her two children and grandchildren.
Stephen "tWitch" Boss (Sept. 29, 1982 – Dec. 13, 2022)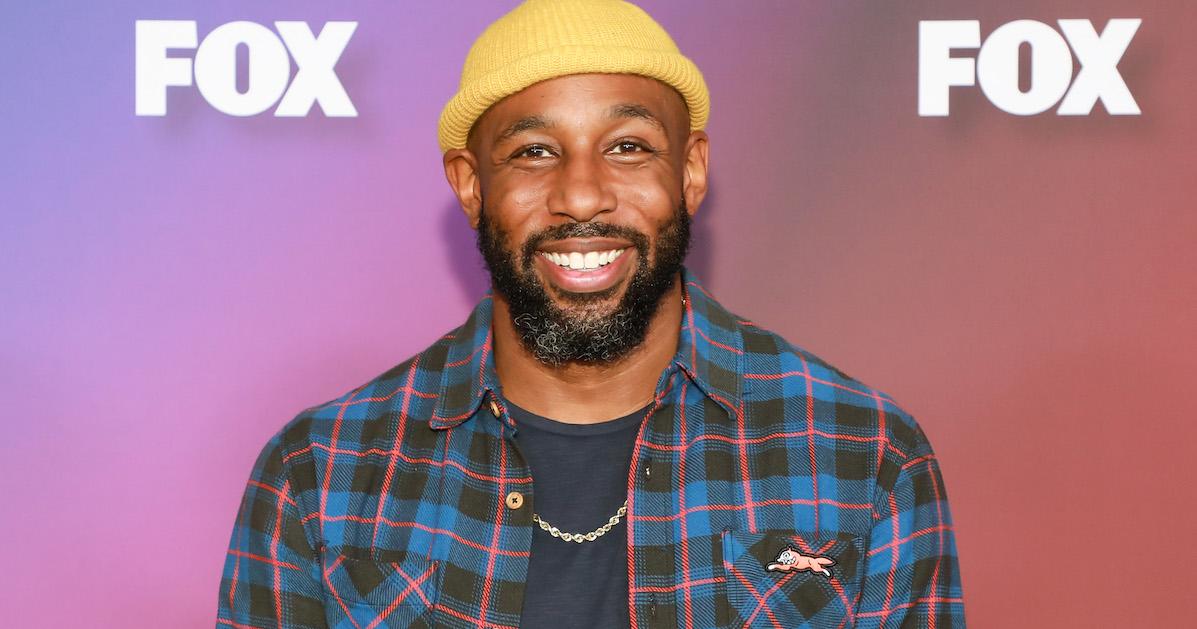 Just a few days before Christmas, it was announced that dancer, DJ, and TV host Stephen "tWitch" Boss died by suicide at the age of 40. He is survived by his wife, Allison Holker, and his three kids, Weslie, Maddox, and Zaia.
Following his death, his former boss, Ellen Degeneres shared some touching words about the talented entertainer.
"Everyone is in pain and trying to make sense of it, and we'll never make sense of it," she said on Instagram. "The best thing we can do is to laugh and hug each other and play games and dance and sing… It seems impossible, but that's how we honor him. And hug each other and tell each other we love each other and let people know we're there for them and check in with people."
Pelé (Oct. 23, 1940 – Dec. 29, 2022)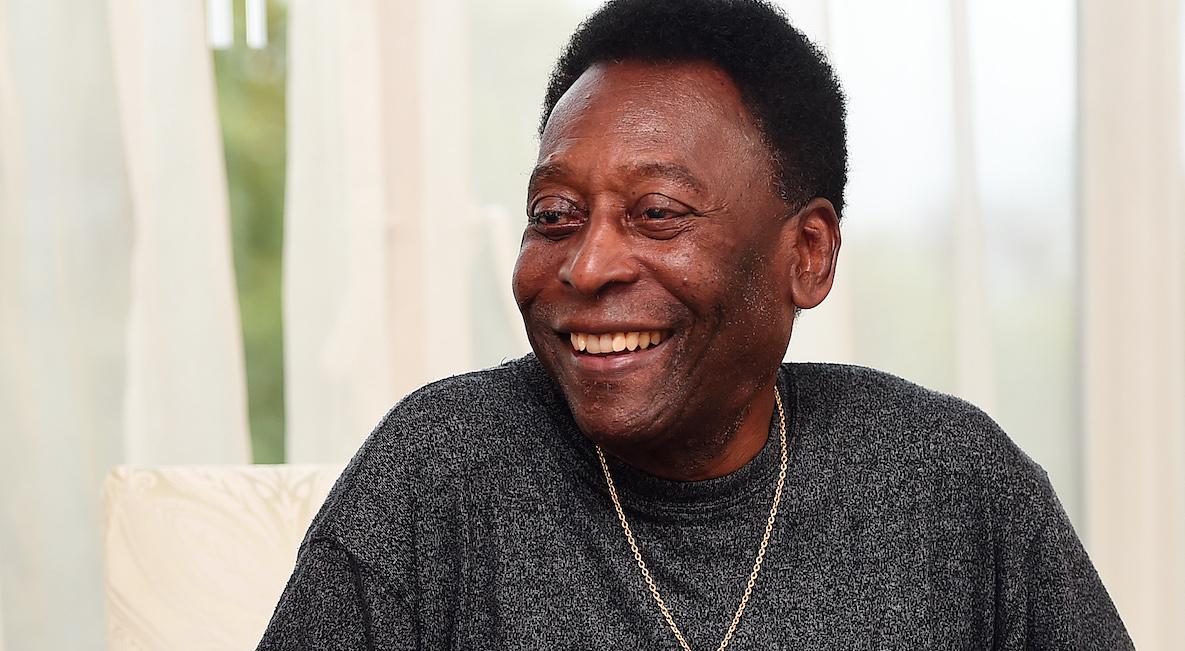 Edson Arantes do Nascimento (or Pelé, as he was known) passed away at the age of 82 just a couple of days shy of the new year — and a couple of weeks after the 2022 World Cup. The Brazilian soccer champion, who died after a yearlong battle with cancer, is survived by his wife and his seven children.
Vivienne Westwood (April 8, 1941 – Dec. 29, 2022)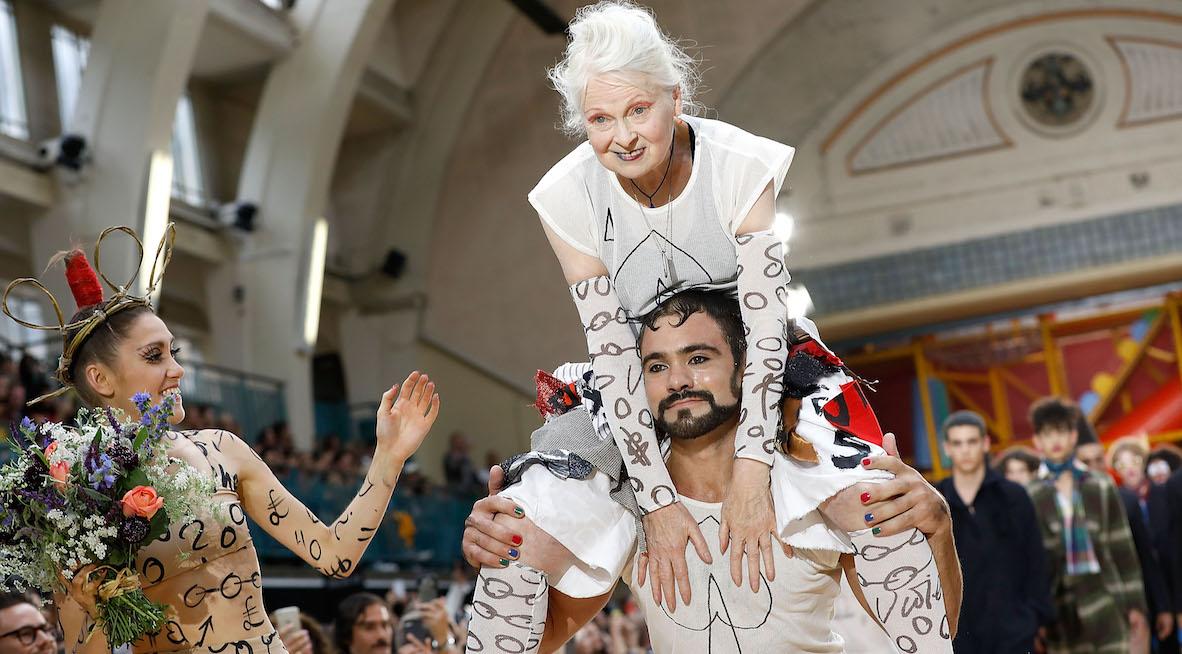 Fashion designer Vivienne Westwood is best known for her revolutionary punk-inspired designs. Her clothing has been worn by some of the biggest names in Hollywood including Blake Lively, Zendaya, and Kim Kardashian.
"Vivienne Westwood died today, peacefully and surrounded by her family, in Clapham, South London. The world needs people like Vivienne to make a change for the better," her team said in a statement. She was 81 years old.
Gone but never forgotten.
If you or someone you know are experiencing suicidal thoughts, call, text, or message the 988 Suicide and Crisis Lifeline. Dial or text 988, call 1-800-273-8255, or chat via their website.