How do people join squid games? How to participate in Squid Game Netflix? Here's more about the 'Squid Game' casting call.
The Netflix original series Squid Game debuted in September of 2021 and took the world by storm. Following the premiere, it was unclear if the series would return for another round. But the platform recently revealed that we haven't seen the last of Seong Ji-hun (played by Lee Jung-jae).
On June 12, it was announced that Squid Game would return to a small screen near you. Details on the release date for Season 2 are unclear, but showrunners revealed that they have another trick up their sleeves in the meantime.
Many of us watched in awe (and horror) as Korean hopefuls risked their lives to gain financial freedom in Season 1 of Squid Game. Now, you have the opportunity to join in on the fun(?), as what was once a cautionary tale is now actually a thing.
Two days after the series was renewed, Netflix announced that there's a Squid Game reality show on the way, and casting starts now. Here's how to sign up for your shot at the multi-million-dollar grand prize.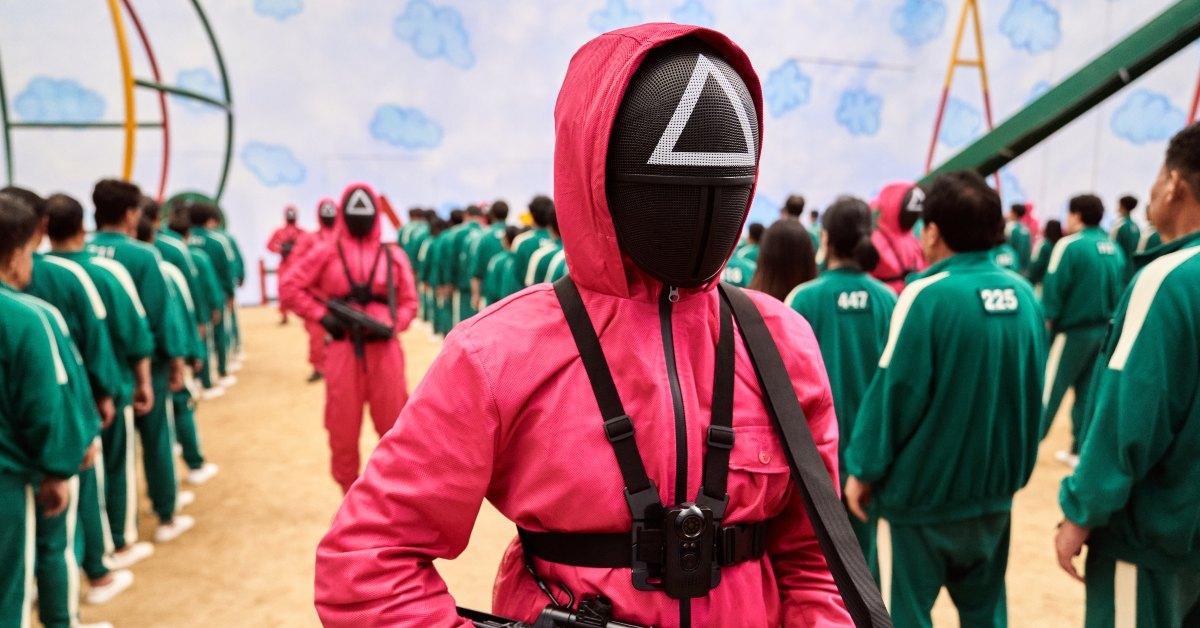 Everything we know about 'Squid Game: The Challenge' so far.
On Tuesday, June 14, Netflix dropped major details about the new reality competition based on the events in Squid Game. "The biggest Netflix show ever becomes the biggest reality series ever with our biggest prize ever." A promo clip teases that "the biggest risk is not playing."
The series — titled Squid Game: The Challenge — will be filmed in the U.K. Over the course of 10 episodes, 456 players will compete in gruesome challenges with hopes of taking home a $4.56 million grand prize.
In a statement per The Hollywood Reporter, Netflix's vice president of unscripted and documentary series hinted that fans are in for a "fascinating and unpredictable journey." And none of it would be possible without series creator Hwang Dong-hyuk.
"We're grateful for his support as we turn the fictional world into reality in this massive competition and social experiment," Brandon Riegg said of the upcoming reality show.
With the announcement of the new series came an open casting call for willing participants. Keep reading for details on how to sign up.
When does 'Squid Game' casting start? Here's how to sign up for the Netflix reality show.
No matter where you are in the world, you can join in on Squid Game: The Challenge, though all applicants must be able to speak and understand English fluently.
As of now, not many details about the reality series have been disclosed, so competitors will go into the game as blindly as the cast did in Episode 1. It's likely that each game will mirror the challenges that we saw in the series. Luckily, no one will actually die. Instead, contestants will just be eliminated.
You can submit your application now on SquidGameCasting.com.
"Real-life players will be immersed in the iconic Squid Game universe and will never know what's coming next," the website notes. "Win or lose, all players will leave unscathed. But if you win, you win big!"