Want to know who are the inspirational & successful people from the United States, check out this list of the top 10 inspirational successful American people.
We all know life is full of uncertainty and you may face many difficulties but if you have a strong desire to achieve something, then no one can stop you from it. If you will read some of the top inspirational success stories of successful people, you will know how to become successful.
Today we are going to discuss such top 10 inspirational American people who become successful after huge struggles and failures. They are real-life examples of success in history from the diverse professions that have inspired the world.
You can follow them and their work ethics and can bring a huge change in your life to become a successful person.
Top 10 Inspirational Successful American People
10. Michael Jordan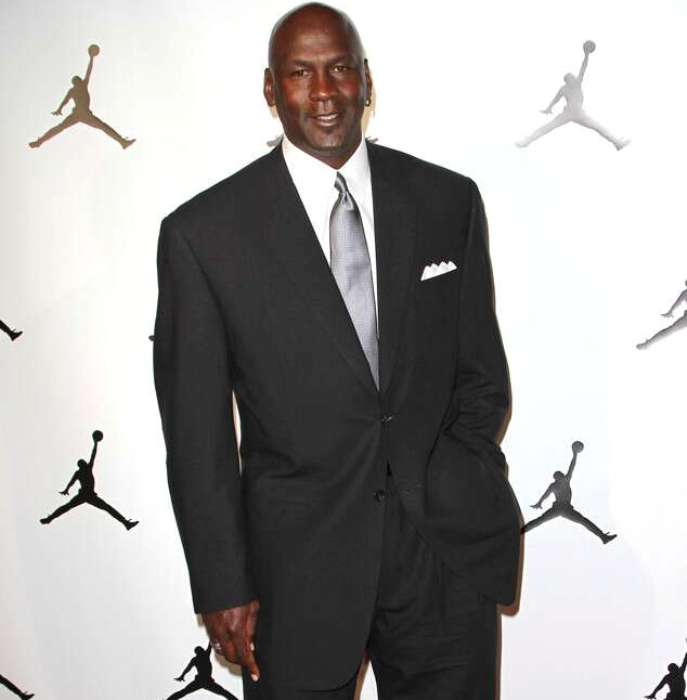 Who doesn't know the famous American basketball legend Michael Jeffrey Jordan? Yes, everyone! This American legend was born on 17th February 1963 in Brooklyn city of the United States. He is one of the most successful American people who inspire millions of others.
The owner of the Charlotte Hornets and the National Basketball Association (NBA) is no other than Michael Jordan. He is the role model for almost every basketball player. He is a person with strong appetites and his statement "I can accept failure" is the main secret behind his success. Everyone fails at something. But I can't accept not trying" is no doubt a great mindset for any people in their own field.
Michael played almost 15 seasons in the MBA and won six championships. He has also achieved the most valuable player award five times which clearly shows how dominant he was in his era of basketball. His net worth is around $1.7 billion as of now 2022. He is truly one of the inspirational American personalities whom millions of people follow around the world on social media.
9. Michael Jackson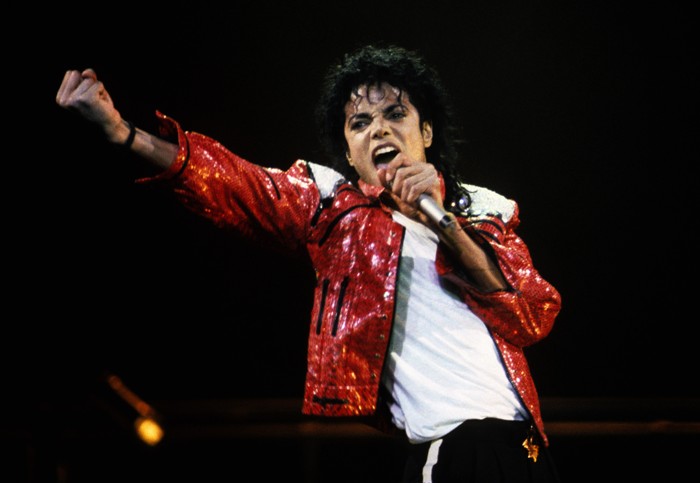 If you follow music and dancing, you definitely know Michael Jackson. He was an extraordinary personality with excellent singing and dancing skills. During his time, he was a global icon with huge popularity all around the world. So, he is another successful and inspirational American personality you can follow to get inspired. He was one of the most popular professional dancers of all time who was born on 29 August 1958 and died on 25 June 2009.
Michael Jackson is well known for the positive attitude that accompanied her to get huge success. He was considered as "King of Pop Music" who achieved the highest awards for her exceptional singing talent.
In the 20th century, he becomes the greatest and most powerful entertainer in the world. No doubt he has a huge contribution to the world of the entertainment industry. That's the reason he is the most awarded artist in pop music in history. He has a net worth of $500 million as of now. Overall, he is one of the most successful American people of all time.
8. Dwayne Johnson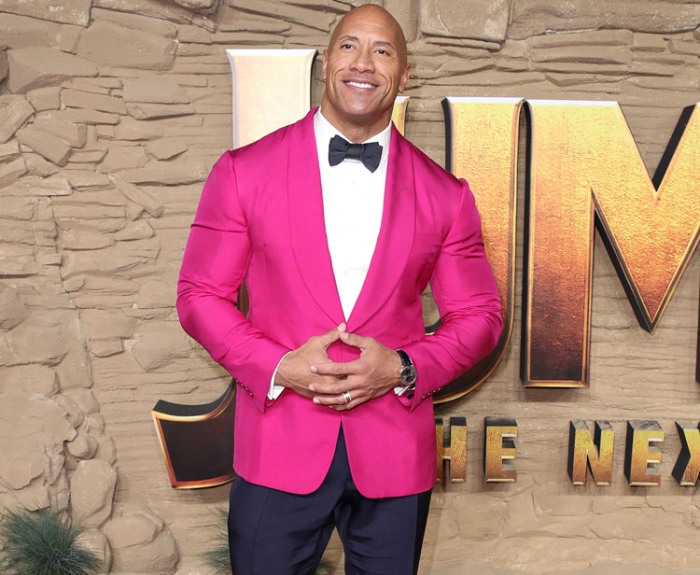 Dwayne Douglas Johnson is a global icon and most successful American person who is also famous for his wrestling ring name The Rock. He was born on 2nd May 1972 and is currently one of the truly inspirational American people for millions of people around the globe. He is a professional wrestler, actor, film producer, and businessman. Besides that, he is also a football professional player.
Dwayne Johnson whatever did become successful, started by playing football, wrestling, and acting. Currently, he has become one of the most popular Hollywood actors as of now after doing some record-breaking Hollywood movies such as Jumanji, Rampage, Fast & Furious, etc. Today, his net worth is around $800 million. With such triumphs in all fields, he is regarded as one of the most successful American people ever.
7. Arnold Schwarzenegger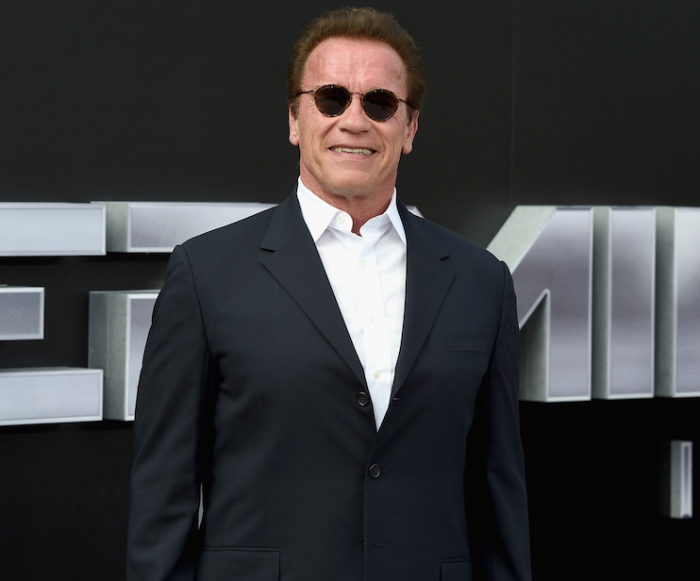 One of the greatest professional bodybuilders in the world Arnold Alois Schwarzenegger was born on 30th July 1947. He is the personality who made bodybuilding widespread worldwide. He is a role model for millions of youth all around the world. However, he has not limited himself to bodybuilding he worked successfully in Hollywood movies and become one of the richest Hollywood actors with a net worth of $450 million.
Multi-talented Arnold is also perceived as an author, businessman, and former politician. At the age of just 15, he started lifting weights and won the Mr.Universe title at the age of just 20. Before that Arnold was the winner of Mr. Olympia seven times which is a unique record. As we already said, he has done several Hollywood action movies like Conan the Barbarian, The terminator and series, Commando, The Running man, Predator, and many more.
6. Colonel Sanders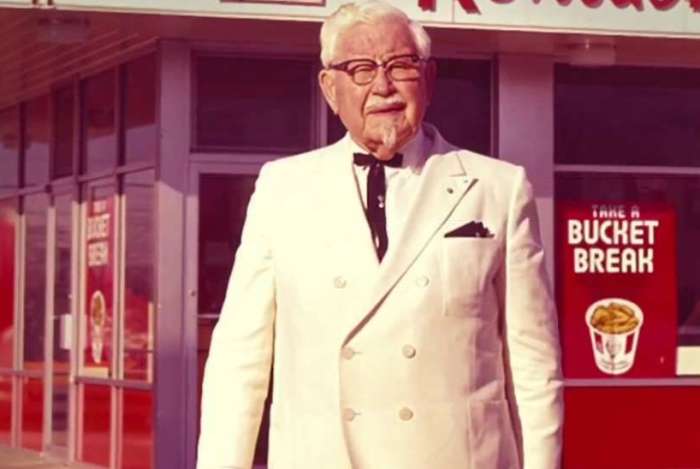 Whenever you will make a list of the most inspirational American people then Colonel Sanders will always be among the top 10. Colonel Harland David Sanders was a broad successful American businessman, worldwide popular as the founder of the fast-food chicken restaurant chain Kentucky Fried Chicken (KFC).
Colonel Sanders was born on 9th September 1980 and his life story is quite inspirational and always provides a good lesson to people. The colonel got successful at the age when people gets retired. He was a visionary person and a strong believer.
His early life was very bad but he never became hopeless. After long hard work, he got success after his unique friend chicken recipe got famous all over the world. Therefore if you are looking to follow some most successful American people, you can follow him.
5. Larry Page & Sergey Brin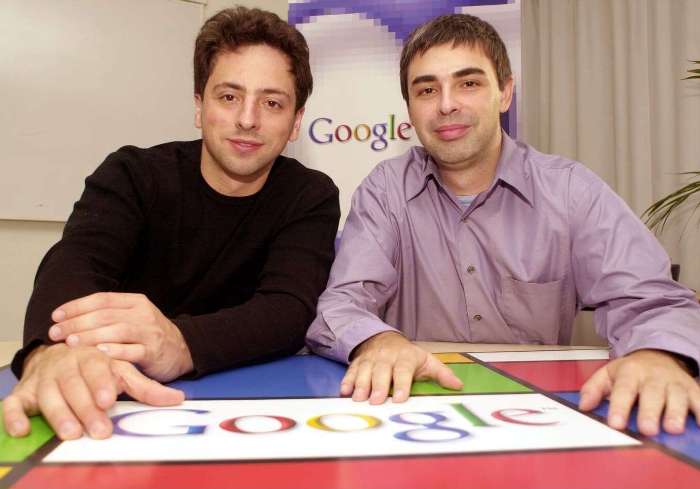 The people who made life easier for all people around the world are nothing but Larry Page and Sergey Brin. They are the co-founder of the world's most popular search engine Google. They are broadly acclaimed for their software engineering and internet entrepreneur skills all over the world. Currently, they are one of the richest and most powerful American people with a net worth of around $84.1 billion & $81.2 billion respectively. They are one of the most successful American people who inspire the world.
Lawrence Edward Page or Larry Page was born on 26th March 1973 and Sergey Brin was born on 21st August 1973. Larry Page was the chief executive officer of Alphabet.Inc until 3rd December 2019. Both Larry and Sergey are good friend and their contribution to internet entrepreneurship and the search engine world is quite enormous.
4. Bill Gates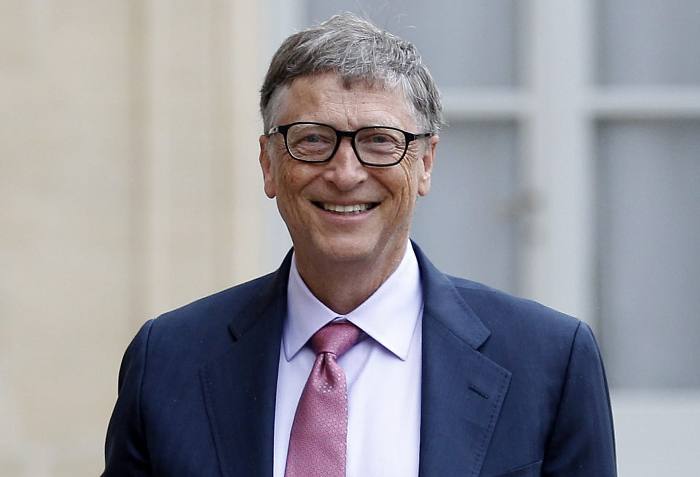 Who doesn't know the most successful person on this planet or William Hennery Bill Gates? Yeah, everyone! He is the co-founder of Microsoft Corporation and was born on 28th October 1995. He is is a pro-investor, software developer, and philanthropist by profession. This American legendary business magnate is one of the richest people in this world with a net worth of around $114 billion.
Bill Gates is one of the most inspirational American people in the world not only for his achievements but due for his social work also. He owns the world's biggest private charity "Bill & Melinda Gates Foundation" which saves lives and improves global health. Without him, any list of inspirational and successful American people is incomplete.
3. Steve Jobs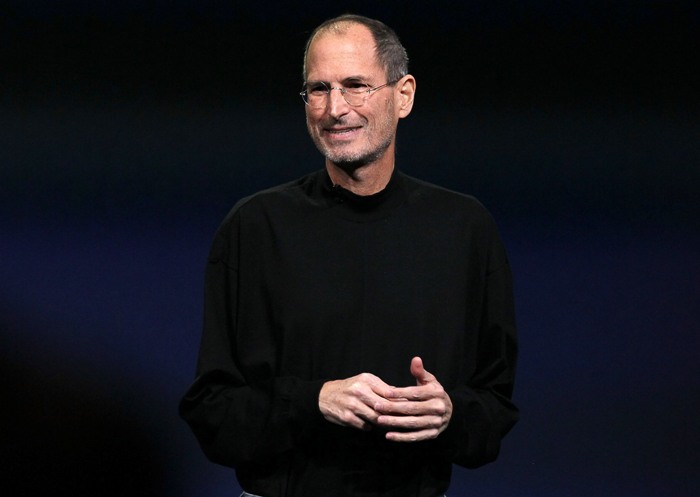 Steve Jobs is another exceptional and successful American person who has inspired the world. He is the co-founder of Apple Inc who was born on 2nd February 1955. He is an industrial designer, business magnate, media proprietor, and professional investor.
Steve Jobs is the man behind the iMac, iPod, iPhone, iPad, and the first Apple Stores. His success story behind the company Apple is a good lesson regarding how not to lose and believe. He was kicked out of the company but he didn't stop, he set up another successful company Pixar. Then later he was invited to join again Apple Inc and the rest is history.
He inspires millions of people around the world with creativity and persistence. That's why he is one of the most inspirational people in history.
2. Abraham Lincoln
Abraham Lincoln is at 2nd spot in our list of top 10 inspirational and most successful American people ever. He was born on 12th February 1809 and died on 15th April 1865. He failed throughout life but due to hard work and self-belief, he becomes the 16th president of the United States.
Abraham Lincoln is popular among people because he preserved the union during the civil war of the U.S. and brought the liberation of slaves. He was assassinated at a crucial time when the U.S. needs him the most. He was a truly hardworking and passionate personality who was also a great believer in democracy. Besides that, he led America to become one of the most powerful countries in the world.
1. Thomas Edison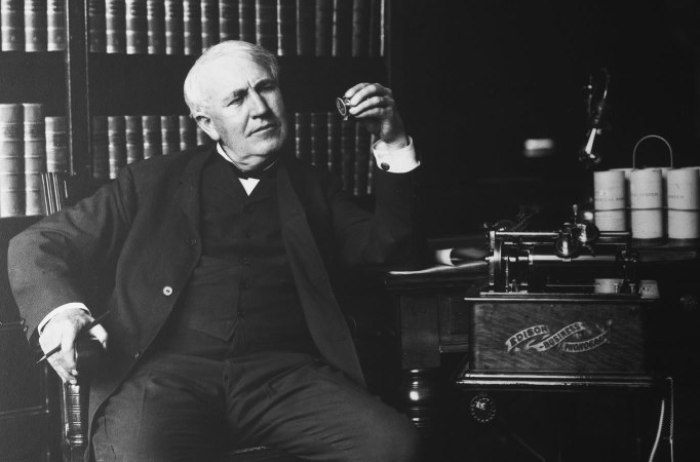 The man behind the invention of the light bulb is nothing but Thomas Edison. He is the greatest American person in history. He was also a great businessman, born on 11th February 1847 and died on 18th October 1931.
Thomas Edison discovered many worthy devices like power generators, mass communication, sound recording, and electric light bulb. However he becomes an inspiration worldwide when he replied, I didn't fail, I found 9,999 other ways that didn't work in question of how many times you failed to invent the light bulb.
Thomas Edison was taught by his mother at home as no teacher was interested to answer his annoying question in any school. He sold candy, newspapers, and vegetables also during his childhood. Lots of struggle and hard work earned him to become of the most inspirational inventor in the world. So, if you want to follow some of the most inspirational American people, he is on top of all of them.