Black Friday is still important to Shoppers who want the best deals of the year! Read on for more.
Once upon a time, shoppers woke up the day after Thanksgiving at 3 a.m. and willingly stood in line at Best Buy or Target for literal hours until Black Friday deals began. But these days, shopping after Thanksgiving is a bit different, so is Black Friday still a thing?
We still hear the term often enough, but that doesn't mean it's the same as it used to be for every holiday shopper. And honestly, that may not be such a bad thing.
Is Black Friday still a thing?
The day after Thanksgiving is called Black Friday partly because it's considered the biggest shopping day of the year and routinely brings businesses into the "black," or out of the red, and makes them profitable.
But I'm recent years, companies have released Black Friday deals well before the day after Thanksgiving. And there has been a backlash against companies for forcing employees to work on Thanksgiving and early the following morning. But Black Friday is still alive and well.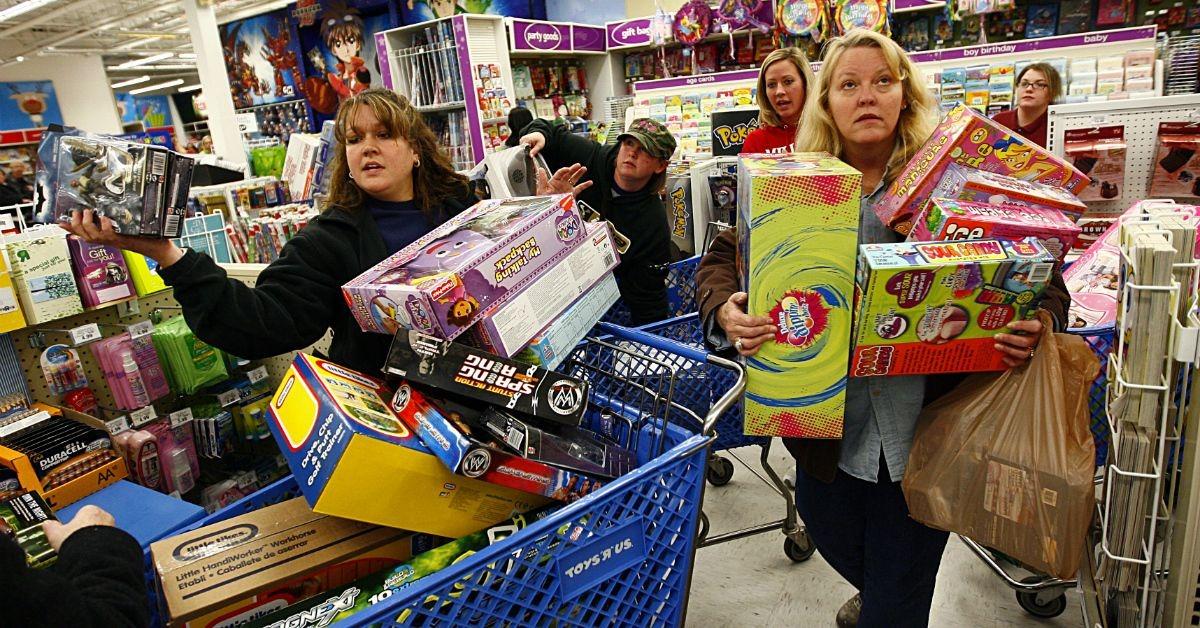 According to the National Retail Foundation (NRF), more than 166 million people are expected to partake in shopping over Thanksgiving weekend in 2022. That number may have been less in 2020 amid the COVID-19 pandemic, but the virus didn't kill shoppers' inclination for the best deals of the year.
"While there is much speculation about inflation's impact on consumer behavior, our data tells us that this Thanksgiving holiday weekend will see robust store traffic with a record number of shoppers taking advantage of value pricing," NRF President and CEO Matthew Shay said in a press release. "We are optimistic that retail sales will remain strong in the weeks ahead, and retailers are ready to meet consumers however they want to shop with great products at prices they want to pay."
That doesn't mean Black Friday deals aren't available before the actual shopping day. But apparently, shoppers are still all about their post-Thanksgiving Target runs.
Black Friday and Cyber Monday deals are still around in 2022.
Even if some shoppers aren't wild about waiting in line at the mall in the wee hours of the morning after gorging on turkey and gravy, clearly, many are still into the *culture* around Black Friday. And there are plenty of deals to prove just how prevalent the would-be holiday still is.
Black Friday mainstays like Best Buy are offering deals on electronics, while Target and Walmart have sales for parents searching for the perfect gifts for their kids. Nintendo even has a Black Friday sale on the original Switch console.
Cyber Monday is still a thing too since the NRF included those deals with its survey and data. Amazon and Target are two of the big retailers offering Cyber Monday deals for those who miss out on or are just tired of Black Friday shopping. But as much as some of us may be over the allegedly biggest shopping day of the year, others are not.