Were Adidas CEOs Nazi Party members and what correlation does that have to Kanye West's ended partnership with the brand over his antisemitic comment?
Sometimes, it feels like antisemitism is just a cyclical pattern we can sadly expect. And now, after Kanye West (now known as Ye)'s comments went viral, antisemitism is once again taking a front seat in the media cycle. After many corporations began severing ties with Ye, sneakerheads and critics alike started wondering what Adidas would do.
On Oct. 25, Adidas officially cut ties with Ye, but not before we all realized that Adidas actually does have an antisemitic past. As we dug into Adidas's history, many of us learned that its founders were associated with the Nazi Party in WWII Germany. So what does that mean for Ye West's partnership with Adidas and for the company's future?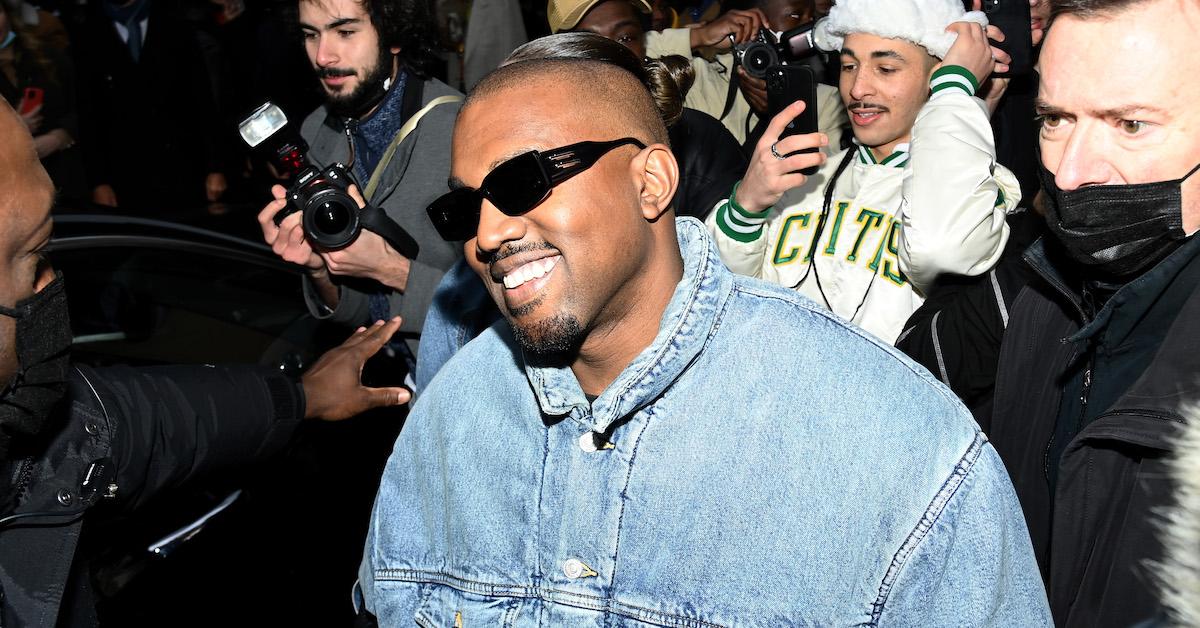 Adidas was founded by Nazis, but that doesn't mean that it's still antisemitic.
Adidas's story actually begins before WWII, during Germany's great depression in 1924, when two brothers, Adolf "Adi" Dassler and Rudolf Dassler, decided to start their own sports shoe company called Dassler Brothers Shoe Factory in their hometown of Herzogenaurach, Germany.
At the time, the small town of Herzogenaurach (pop. 3,500) was home to 112 shoemakers. So it was the perfect breeding ground for a brand-new shoe company. The Dassler brothers were quickly successful. By 1936, just before WWII's outbreak amid the height of German antisemitism, America's track star Jesse Owens wore Dassler shoes in the Olympics (and won four gold medals wearing them).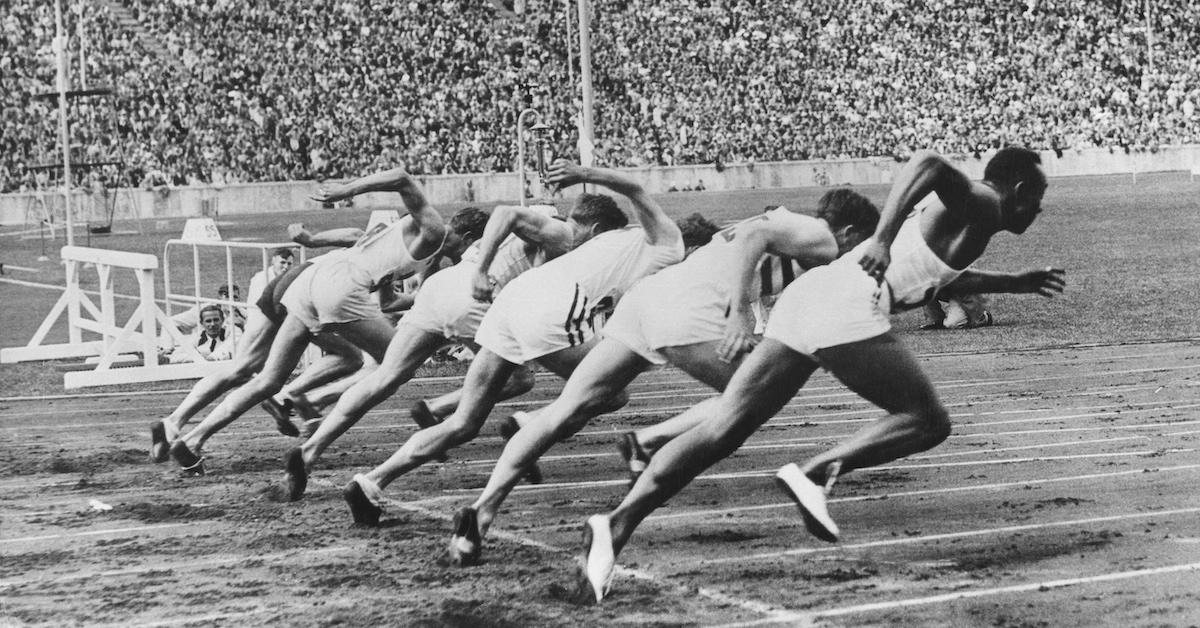 However, Adi and Rudolf had joined the Nazi Party in 1933, and by the outbreak of WWII, they were supplying the Wehrmacht (the unified armed forces of Nazi Germany) with shoes. In 1943, they were forced to convert their factories to manufacture anti-tank weapons instead, during which time they employed the use of forced laborers.
By 1945, however, American troops threatened to destroy the Dassler factories, but Adi's charming wife, Käthe, convinced the GIs that all they wanted to do was make sports shoes. And when the American troops realized that they made Jesse Owens's shoes, they were more than happy to keep the company afloat, and even purchase their products. This is an early example of America's complicit nature in supporting antisemites when it benefits their own motivations.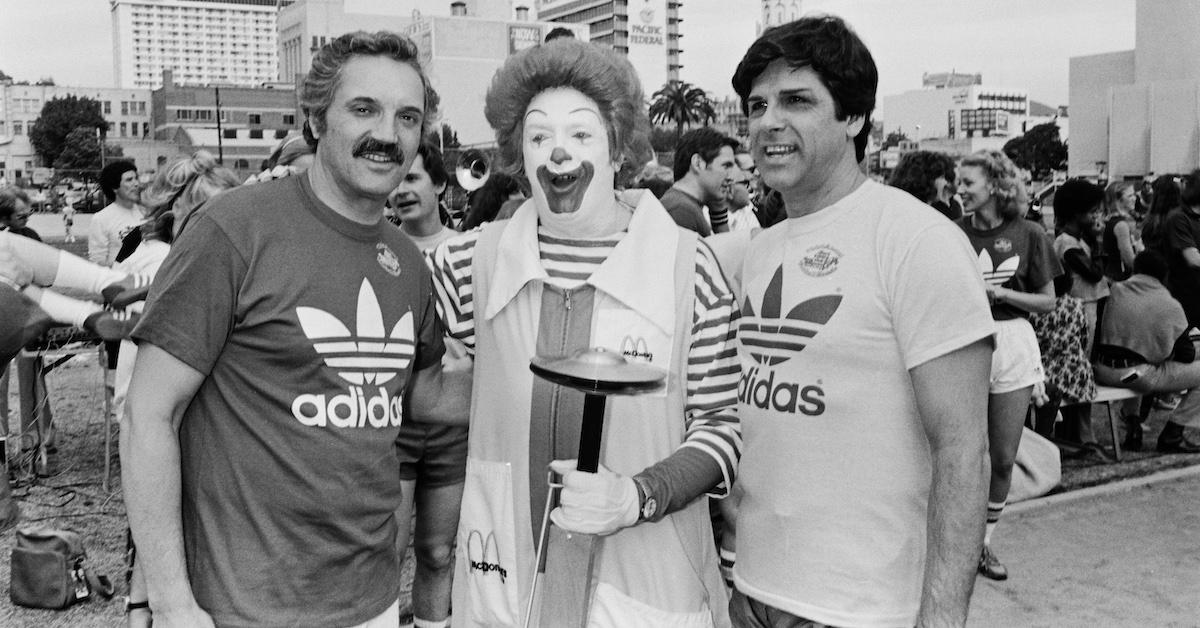 Adidas's history actually diverges from there. Disagreements forced the Dassler brothers to split operations and create two rival companies: Adi created Adidas, while Rudolf called his company Ruda at first, but later switched that to Puma. Yes, two of our biggest sports shoe brands were created by Nazis. But this is nothing unique. Hugo Boss was famously a Nazi supporter and manufacturer, and even the airline Lufthansa contributed to Germany's WWII efforts.
But because of their dark history, Germany is at the forefront of calling out antisemitism. Germany often owns up to the Holocaust and is very active in teaching its history properly so that they don't repeat it. In fact, the New York Times found that Germany has some of the strictest laws when it comes to online hate speech and antisemitism in the world.
Kanye West's partnership with Adidas has officially ended due to his antisemitic comments.
In a nutshell, after Ye wore a "White Lives Matter" T-shirt, a symbol of white supremacy, at a Balenciaga fashion show, all hell broke loose. In support of Ye, right-wing pundit Tucker Carlson invited Ye to his show, and Ye followed his T-shirt with some antisemitic comments, ranging from playing on the stereotype that Jews are good with money all the way to gaslighting the existence of Judaism as a religion and culture separate from Christianity and Black culture.
In a tweet that has since been removed, he said he would go "death con 3 ON JEWISH PEOPLE."
While many at first just shrugged off Ye's behavior as attention-seeking and due to his well-known bipolar disorder, words have consequences. There are plenty of people with mental illnesses who don't say hateful and antisemitic things, and we all know that mental health struggles are no excuse for irreparable actions.
Carly Pildis, the director of community engagement for the Anti-Defamation League, pointed out that Ye has more than 30 million followers, while there are only an estimated 14.8 million Jews in the world. His influence is clear. After his words garnered attention, an antisemitic hate group ironically called the Goyim Defense League performed Nazi salutes over Los Angeles's 405 freeway while holding a sign that read, "Ye was right about the Jews."
However, Adidas was among the last of the major corporations to cut ties with Ye. Balenciaga spoke out first, and Vogue quickly followed suit. Then, Ye's tour representative, Creative Artists Agency, dropped him. While Adidas put Ye "under review" on Oct. 6, they didn't take any official action until Oct. 25. In that time, Ye boasted in a now-deleted episode of the Drink Champs podcast, "The thing about it being Adidas is like, I can literally say antisemitic s—t and they cannot drop me." Not true!
The Central Council of Jews in Germany called on Adidas to cut ties, despite the financial cost. "The historical responsibility of Adidas lays not only in the German roots of the company but also in its entanglement with the Nazi regime," Josef Schuster, the head of the council, explained. "I simply expect such a company to take a strict position regarding antisemitism."
So Adidas finally made moves, cutting off their 250 million euro partnership. "Adidas does not tolerate antisemitism and any other sort of hate speech," the company said in a statement. "Ye's recent comments and actions have been unacceptable, hateful, and dangerous, and they violate the company's values of diversity and inclusion, mutual respect and fairness."
(Via: Distractify)