Auburn University bans TikTok amid National Cybersecurity Concerns — Details.
Popular platforms for social media have evolved considerably over the years. Facebook was once all the rage, where the social networking site was so popular that it spawned an award-winning film in 2010. Then people moved on to other sites like Twitter and Instagram as ways to share nuggets of information and life events over an extended period of time. Now, today's kids are all over TikTok, the popular video-sharing platform for all sorts of dances, trends, and conspiracy theories.
Like most newer social media platforms, TikTok tends to be bemoaned by older generations who may struggle to understand what the kids are into these days. Similarly, it's also caused concern among government officials for alleged risks to cybersecurity. Those concerns have become so pervasive that one university has even taken steps to ban it from campuses altogether.
Auburn University (known commonly as "Auburn") has banned TikTok for its students, and folks are wondering why.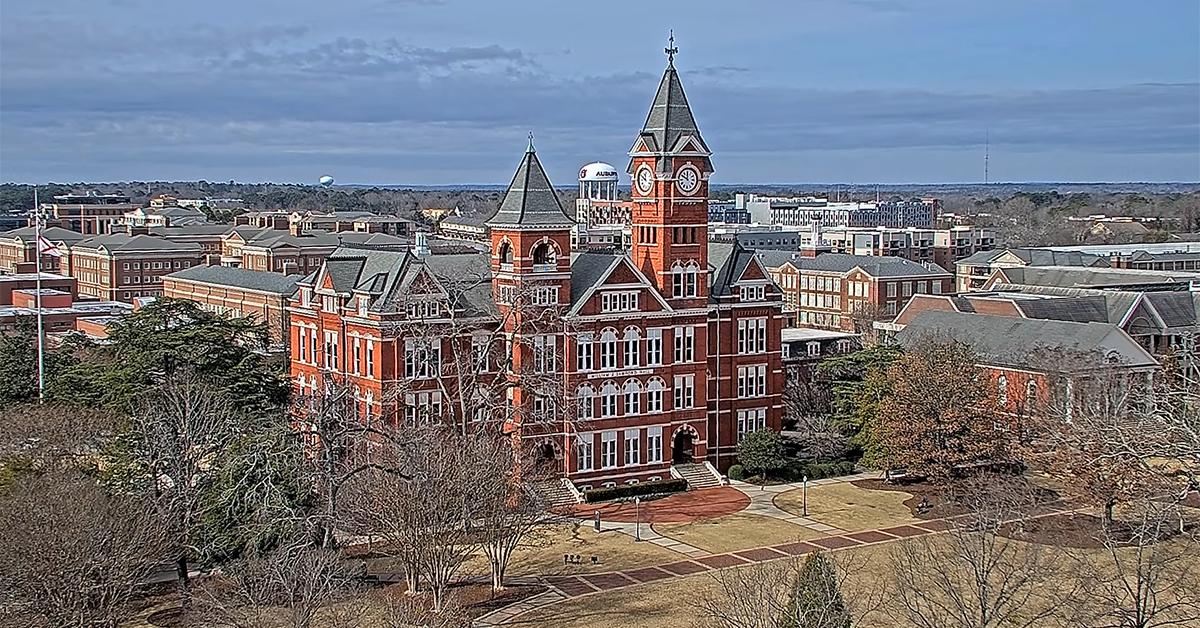 Why did Auburn ban TikTok? The campus's security concerns explained.
Throughout late 2022 and early 2023, Auburn University in Alabama banned TikTok from its on-campus Wi-Fi networks. The decision comes weeks after Alabama joined other states like Utah in banning the app from government devices and other computer networks.
According to a report by Reuters, these bans were instigated at the behest of FBI director Chris Wray, who suggests that the Chinese government could use this app to spy on and influence U.S. users.
This claim stems from the fact that TikTok is owned by ByteDance, a Chinese tech company. The bans come amid ongoing negotiations between TikTok and the Biden Administration over the app posing a potential threat to national cybersecurity.
Auburn's new mandate marks the first time within the ongoing conflict that TikTok bans have affected its most prominent users, young teens. The New York Times reports that over two-thirds of American teenagers use the app.
"I am a little annoyed that now any time I want to get on the app, I'm going to have to use data and find ways around," Auburn student Elizabeth Hunt told the Times.
The Auburn ban reportedly affects several official social media accounts connected to the university, including an account for the campus television station. The official Auburn University TikTok has also not posted any new content since Dec. 7, 2022.
According to an official campus email sent out to students obtained by the Times, people on campus will still be able to use the app on personal devices and even devices supplied by Auburn so long as they use their own cell service.
Alabama has become another of over 26 states in the U.S. that have taken measures to ban TikTok in certain areas if not across all state devices.
Here is a list of states that have currently banned TikTok on state devices, as reported by Yahoo! Finance:
Montana
Idaho
Wyoming
Utah
North Dakota
South Dakota
Nebraska
Kansas
Oklahoma
Texas
Wisconsin
Iowa
Indiana
Ohio
Kentucky
Tennessee
Alabama
Virginia
North Carolina
South Carolina
Georgia
Maryland
New Jersey
New Hampshire
States that have enacted light bans on TikTok from certain devices include Pennsylvania, West Virginia, and Florida.