What is Marshawn Lynch's net worth? Marshawn Lynch is a former NFL player, Philanthropist, and Business Owner with a fortune worth millions.
This holiday will be a little brighter for children in Oakland, Calif., thanks to former NFL running back and Oakland native Marshawn Lynch.
Lynch's non-profit Fam 1st Family Foundation is holding a holiday toy drive. Since the beginning of December, visitors to Lynch's soul food restaurant Rob Ben's in the Oakland area received discounted meals if they brought an unwrapped toy for the holiday drive. What's Marshawn Lynch's net worth? Keep reading to learn more about his career and philanthropy.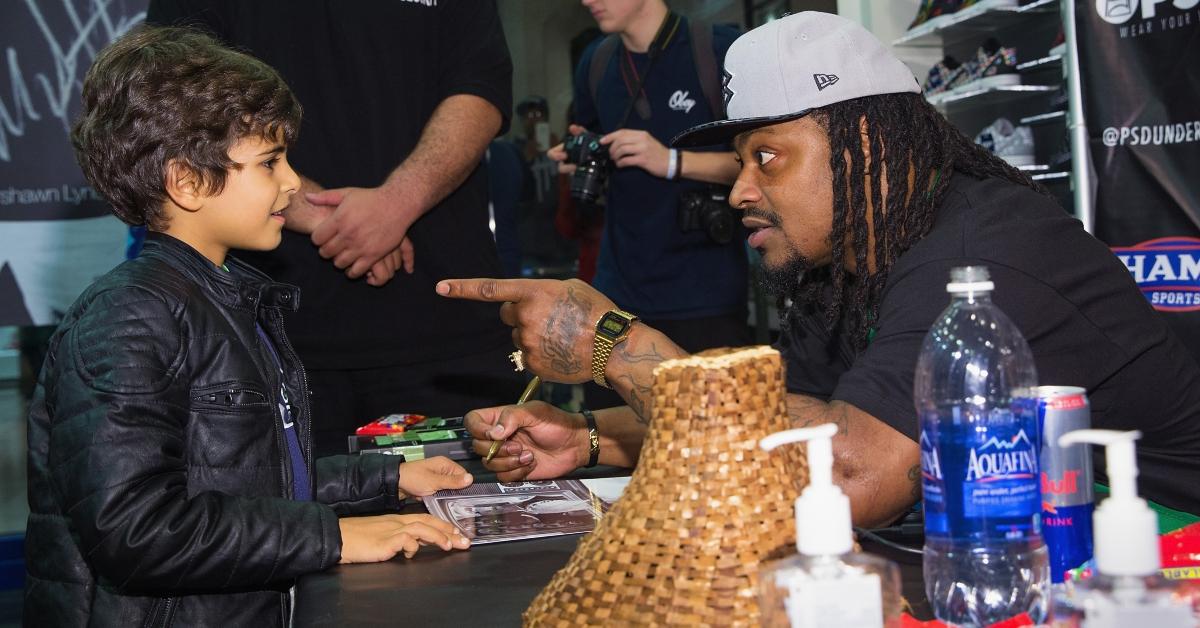 What is Marshawn Lynch's net worth?
Philanthropy is just one of the many facets of Lynch's life. He is also a business owner, investor, and television personality.
Much of Lynch's net worth of $35 million comes from his NFL career with a salary of $7 million. Nicknamed "Beast Mode" for his running style on the football field, Lynch spent most of his football career with the Seattle Seahawks.
MARSHAWN LYNCH Profile Summary
Marshawn Lynch is a former NFL running back who spent his career playing for the Buffalo Bills, Seattle Seahawks, and Oakland Raiders. After retiring from football, Lynch became a business owner. He's co-owner of two indoor football teams, a brand of cannabis products, and the 'Beast Mode" brand of apparel.
Profession: Former NFL Running Back; Business Owner
Net worth: $35 Million
Age: 36
Hometown: Oakland, Calif.
Alma mater: University of California – Berkeley
Growing up in Oakland, Lynch started playing football at a young age. In a 2014 interview with the New York Daily News, his mother, Delisa, recalls Lynch telling her of his NFL goals when she picked him up from football practice when he was 12 years old.
"He said, 'Mama, when I grow up, I'm going to the NFL, and I'm going to buy you a house,' " Delisa told the Daily News. "And I said, 'Baby, you just hold onto that dream because dreams do come true.' "
Lynch's dream, of course, did come true. After playing football at the University of California – Berkeley, where he was the school's second all-time career rusher, he was drafted in 2007 by the Buffalo Bills. And he bought his mother a house and a car, reports The Seattle Times.
Lynch's record-breaking touchdown run caused an earthquake.
Lynch was with the Bills from 2007 until 2010 when he was traded to the Seattle Seahawks. In a playoff game against the New Orleans Saints during his first year with the Seahawks, Lynch ran for a 67-yard touchdown, breaking nine tackles on the way to the endzone. The run became known as a "Beast Quake," because the jubilation of fans jumping up and down in the stands actually caused seismic activity in the earth.
After suffering several injuries during the 2015 NFL season, Lynch was forced to retire. But his NFL career didn't end there. He returned to play for his hometown team, the Oakland Raiders, for two seasons (2017 and 2018). He retired briefly before rejoining the Seahawks again for one final season in 2019, after which he retired for good.
Lynch owns several businesses.
Lynch has been busy with several business ventures since he retired from the NFL. He has been co-owner of several indoor football teams, including the Beasts of the Fan-Controlled Football League and the Bay Area Panthers of the Indoor Football League.
Lynch also took his "Beast Mode" nickname and turned it into a brand of apparel and sports equipment, a BMX bike, and even a cellphone service. In 2021, he became a cannabis entrepreneur with the launch of the Dodi Blunts brand of cannabis products.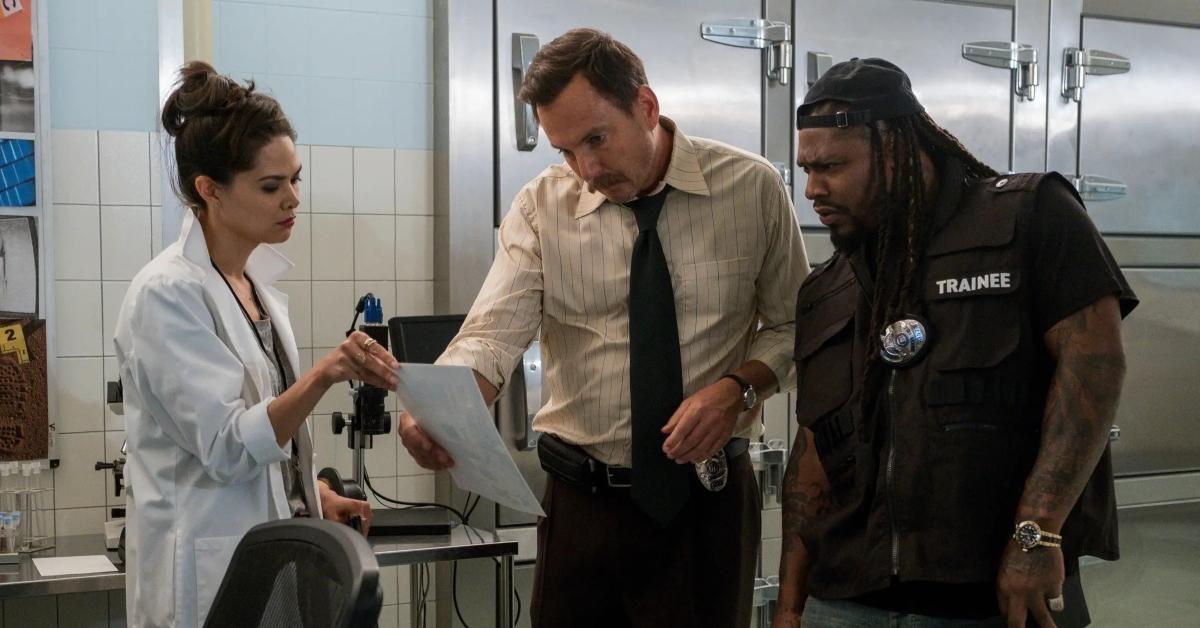 Lynch has appeared in several television shows, primarily as himself. Most recently, he was a contestant on The Great American Baking Show and also appeared on two episodes on Netflix's Murderville.