Prince Harry left Royal life and waved goodbye to some Inheritance.
People just can't stop talking about Prince Harry and his wife, Meghan Markle, especially since the first part of the couple's Netflix documentary, Harry & Meghan, hit the airwaves.
Prince Harry and Meghan Markle left the British Royal Family in 2020 and moved to Montecito, Calif. Their departure from royal life was controversial, and their Netflix docuseries promises to tell viewers the story behind the scenes — albeit from the couple's perspective.
"I wonder what would have happened to us if we had not gotten out when we did," Harry says in the official trailer for the second part of the six-part series, which is scheduled to be released on Dec. 15. "They were happy to lie to protect my brother. They were never willing to tell the truth to protect us." Did Harry inherit any money from the royal family?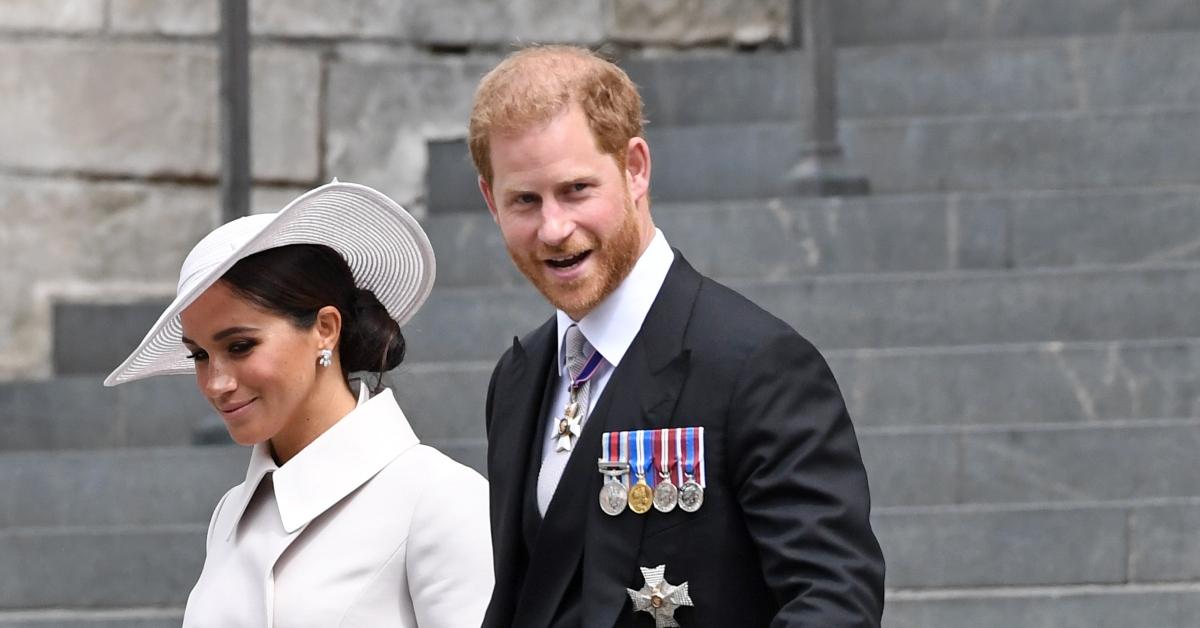 How much did Prince Harry inherit?
Giving up their royal titles meant that Harry and Meghan gave up any inheritance they may have received after the death of Queen Elizabeth II. In a 2021 interview with Oprah Winfrey, Harry said that his father, Prince Charles, cut him off financially after he moved his family to the U.S.
Harry did inherit about $10 million from his mother, the late Princess Diana, reports Stylecaster. He told Winfrey that he used that inheritance money for security protection for his family after his security detail was cut off when he left the royal family.
"I had to afford security for us. I've got what my mom left me, and without that, we would not have been able to do this," Harry told Winfrey.
Harry and Meghan have two children, Archie and Lilibet. Meghan told Winfrey that the royal family wasn't going to provide security detail for Archie after he was born, which reportedly contributed to their decision to step down from their royal duties.
What did Harry and Meghan lose when they left the royal family?
When Harry and Meghan left the royal family, they gave up more than their titles. Their exit also means:
They won't receive an annual salary from British taxpayers (estimated at a couple of million).
They had to repay almost $3 million in costs for the renovation of the Frogmore Cottage, where they lived in the U.K.
They have to pay rent for using the Frogmore Cottage in the future.
Harry was stripped of his British military appointments.
Where did Harry and Meghan get their money?
Besides Harry's inheritance from Princess Diana, the deal the couple struck with Netflix helped fill their bank account. The multiyear Netflix deal is worth about $100 million. The couple also struck a $30 million multiyear deal with Spotify, Forbes reports.
Publishing company Penguin Random House also paid Prince Harry $20 million for his memoir. The book, Spare, is scheduled to be released in January 2023.
Can Harry still inherit the throne?
Prince Harry may have given up his royal title, but he can still take the British throne as king if his time comes. He is still in the line of succession to the throne, reports the U.K.'s Daily Record. When Harry's father, Charles, became king after Queen Elizabeth's death, Harry became fifth in line to the throne. Harry's brother, Prince William, and William's three children precede him.