Who is Lauren London dating right now? The actor elaborate on why she doesn't feel the need to find love again after losing Nipsey Hussle.
We were first introduced to Lauren London on an episode of Everybody Hates Chris, and shortly after, she appeared in her first feature film with T.I. Today, Lauren's extensive resume speaks for itself, and her movie with Michael B. Jordan is proof that she is no longer the gum-smacking teenager that we met in ATL.
American Actor Lauren London is known for starring in music videos with artists Tyrese, Pharrell, Ludacris, and Snoop Dogg, as well as television shows and feature films, such as ATL, This Christmas, Baggage Claim, and now Netflix's You People alongside Eddie Murphy, Jonah Hill, David Duchovny, Nia Long, and Julia Louis-Dreyfus.
Aside from her filmography, Lauren is also known for her high-profile relationships with rapper Lil Wayne and the late Nipsey Hussle, who was fatally shot in front of his L.A.-based clothing store in 2019. From each relationship, Lauren has a son, both of who serves as a source of inspiration and purpose for the actress.
Fans and followers are curious to know more about Lauren's current dating life and the history of her past relationships. Here is what we know about the actor's love life.
Who is Lauren London dating right now?
Actor Lauren London is currently single and not in any relationship. Sadly, she has been finding it difficult to date anyone after the death of her recent boyfriend Nipsey Hussle.
It's been four years since Nipsey Hussle's shocking death. The rapper was gunned down at the age of 33, leaving behind a beautiful partner in ATL star Lauren London, and a blended family. London has been focused on motherhood and healing, and she says when it comes to another romantic life, she doesn't foresee one in her future.  
In a rare interview with Angie Martinez on her In Real Life podcast, London opened up about her life with Hussle and how she's been handling grief since his passing. When asked where she stands now on love and romantic relationships, London was clear that it's not a priority or even a desire. 
"I think many of them [relationships] are ego-driven, and they're not pure," she told the host. "So why would I take myself in this vulnerable state into my ego when I'm trying to get out of it? I'm in death of the ego space. Why do I need another? Why? Does that mean I'm not complete? Does that mean I'm not on purpose?"
The actor elaborates on why she doesn't feel the need to find love again after losing Nipsey Hussle
Martinez told London that many listeners would be shocked by London's answer regarding her love life moving forward. The 37-year-old didn't have any trouble elaborating, noting that the type of love she experienced with Hussle is something that's once in a lifetime.  
"We had pure love, but that does not mean that our egos did not get attached in aspects of our relationship. But we definitely had pure love, always good intention," the Without Remorse star said firmly. She continued, adding:
I didn't think about it until I wasn't in a relationship anymore because of the death. A lot of times we are such in our ego that we are in possession of another person. We're not experiencing them, we're not totally loving them and letting them be free. We think we're supposed to be together forever, and that's not a spiritual relationship. A spiritual relationship is without the ego. We are together, I bring you up and inspire you, and you inspire me. If there ever comes a point where am not inspired anymore and now I'm in my ego, and now I feel I need to possess you, now I feel the need to control you, and you're mine then I'm in my ego. And that's not love. There's love in there, but now I'm operating in my ego and not in my pure love.
Here's what we know about Lauren London's dating history.
Lauren was previously in a long-term relationship with the father of her now six-year-old son, Nipsey Hussle, until the time of his death in November 2019. The couple, who began dating in 2013, initially met after Lauren reached out to the rapper via social media to buy copies of his highly-popularized mixtape, "Crenshaw." 
After following each other online, the rapper, who was the owner of the Marathon Clothing store, followed up with Lauren to meet in person. In an interview with GQ, she explained, "I wasn't dating anybody at the time or doing any of that. We met because I wanted to pick up a box of clothes he offered me after I bought a couple [copies of] 'Crenshaw.' I pulled up to his shop on Crenshaw and Slauson, and he was like, 'You want to hang out?'"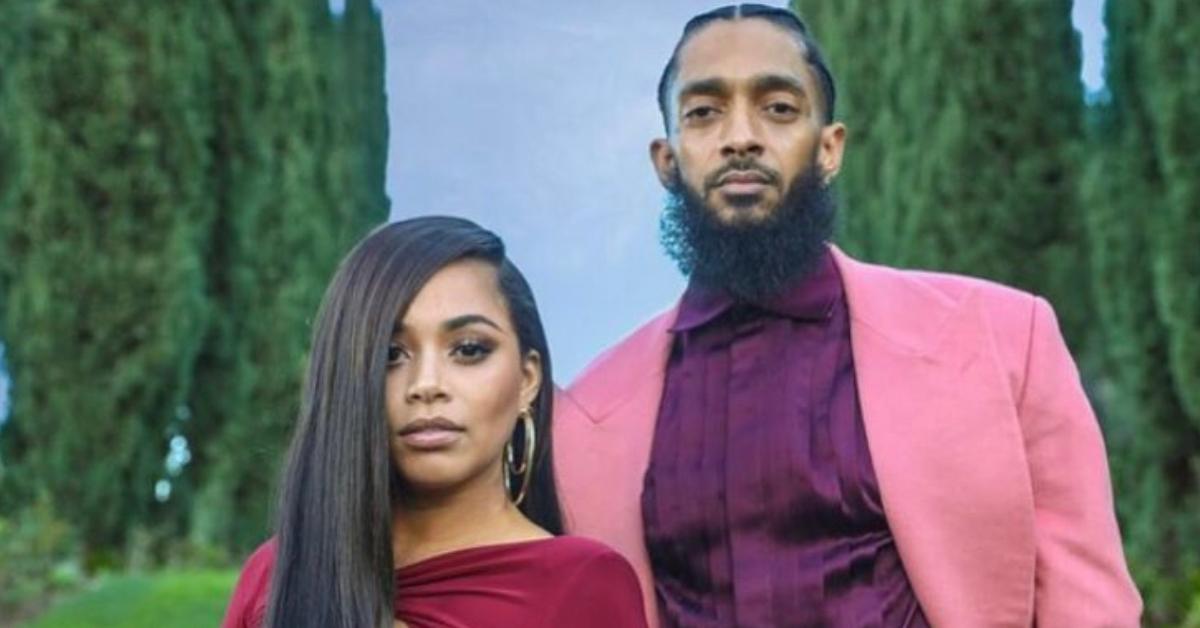 "Before that, we had talked on the phone for like eight hours, but [this] was the first time we were face-to-face. We started kicking it every day for weeks, and then I realized that we never went to dinner and had, like, a proper first date. From there, it was just … easy. It felt so natural for us to be in each other's lives," she added. 
Before the rapper's death, Lauren and Nipsey shared a blended family that includes their son, Kross, Nipsey's daughter, Emani, and Lauren's eldest son, Kameron Carter, from her previous relationship with rapper, Lil Wayne.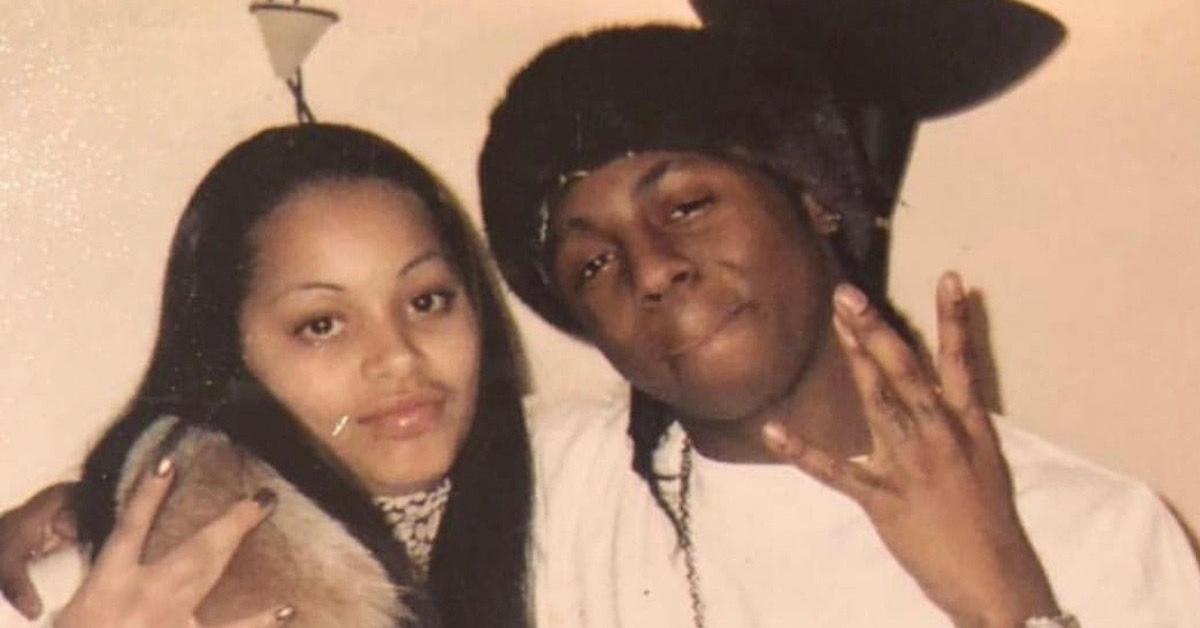 Lauren was previously engaged to Lil Wayne, with whom she shares a son.
Prior to her relationship with Nipsey, Lauren London was in an on-and-off relationship with Lil Wayne from 1998 to 2009. Lauren, who was 15 when she met the rapper, opened up about her former relationship with Lil Wayne in a rare interview.
She explained, "I've known him a very long time, and we were in a relationship that didn't make it. We tried more than once to revive it, and we were engaged briefly years ago, but we eventually parted ways. People see the 'Lil Wayne' persona and think they know who he really is. My son's father is an intelligent, loving, and lovable person who will always be a dear friend. That is all."
In between her intermittent relationship with Lil Wayne, Lauren was also romantically linked to rapper Neef Buck and professional skateboarder Terry Kennedy. Later, fans speculated that she was dating Trey Songz, which she ultimately denied.
Lauren London has been in a relationship with Carmelo Anthony from 2006 to 2007 per WhosDatedWho.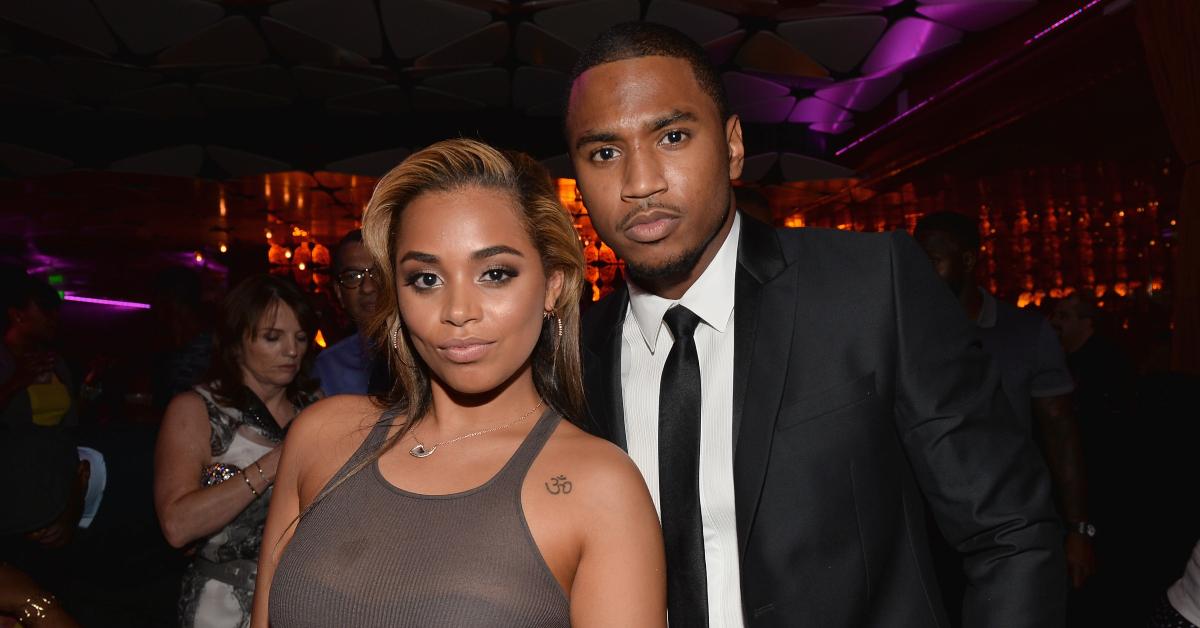 After her split with Lil Wayne, Lauren was allegedly romantically linked to Trey Songz.
After ending things for good with Lil Wayne, rumors surfaced that she was dating Trey Songz, although Lauren later refuted these allegations, explaining, "We are not together. We just took a picture together. I know him and he's a great guy, so I laugh at that."
Later, Trey Songz suggested that the two had previously been lovers and admitted that he had fallen in love with Lauren during their time together, but Lauren never responded to the singer's claims publicly.